India should keep close eye on Kabul as General Raziq's death gives ISI crucial role in stabilising Afghanistan
The growing strategic depth that the Taliban in Afghanistan has given to Pakistan's ISI would not be bartered away at any cost, that too at present when it expects greater concessions from Washington, which is willing to negotiate things out
In one of latest spate of attacks, the Taliban killed Kandahar police chief Brigadier General Abdul Raziq Achakzai and the provincial chief of the National Directorate on Security (NDS) General Abdul Momin, besides leaving Kandahar governor Zalmai Wesa severely injured.
The top US and NATO commander for Afghanistan General Austin Scott Miller, who too was present in the meeting inside the Kandahar governor compound escaped unhurt, although the Taliban claimed him to be the main target.
Particularly, the loss of General Raziq is a big setback in the war against the Taliban. As the police chief, Raziq had been credited with bringing Kandahar under state control. Having lost his father and uncle to Taliban at a young age, Raziq began his career as a border police personnel in 2001 but swiftly rose up the ranks. He went on to receive strong backing from the American authorities, raising his own militia, which also gave him the much needed autonomy to deal with the Taliban irrespective of legal provisions. The trade-offs being increasing accusations of human rights violations and extrajudicial killings against him, and his image of a warlord rather than a police chief, but Kandahar, nevertheless, enjoyed stability.
With Raziq dead and no viable successor in sight, the biggest challenge to Kandahar's defences is finding a replacement if it is to be saved from slipping into the Taliban control as a renewed Taliban offensive on the province seems likely.
The most tangible impact is the postponement of the elections in the province for a week, something that partly goes with the Taliban's strategy of discrediting the nation's nascent electoral democratic tradition. However, it remains to be seen to what extent is the voter turnout affected, especially when civilian death have hit record high this year (according to the UN Assistance Mission in Afghanistan data).
That the attack comes at a time when Washington is engaged in talks with Taliban — on issues related to the exit of forces and maintenance of bases to proposed power-sharing in the Kabul administration — automatically accords it a stronger position.
Stabilising Afghanistan is pivotal to US president Donald Trump's South Asia Strategy and the appointment of a tough negotiator like former diplomat Zalmay Khalilzad as the special envoy to Afghanistan last month also comes under challenge as such high profile attacks would only cede greater strategic space to the Taliban. Seen from this perspective, General Miller's escaping unhurt could be understood as part of the Taliban's strategy to exert their stronger position while at the same time avoiding antagonising Washington beyond a threshold that may invite unwanted retaliation.
Facing a resurgent Taliban this year, Washington went ahead with the talks making it the first time that "a senior American diplomat and Taliban insurgent officials reportedly held talks", although unofficial backchannels have existed for long. As a run up to the meeting between Alice Wells and Taliban representatives, Colonel Christopher Kolenda and former diplomat Robin Raphael had been meeting the Taliban in Doha since July 2017. Hopes of a breakthrough had grown since the Taliban's three-day Eid ceasefire in June.
Even though Washington has managed to engage those elements within the Taliban who are willing to talk, the ongoing developments seem to take things only away from Washington's position as Taliban has only continued to demonstrate its invincibility. Ironically, the pattern of attacks suggests a surge in violence whenever the news of talks has emerged, either with Washington or with Kabul.
New Delhi's reading
These developments also come as a much-needed reminder for New Delhi to keep a close watch on the evolving power equation between Taliban and the US-Afghan leadership in the backdrop of the enhanced role of the Pakistani security agencies.
In editorials and opinion pieces published in leading Indian newspapers, an assumed linkage has supposedly been drawn between Pakistan's dependence on the IMF for a bailout and the nation's tacit support to the Taliban. It has been argued by several veteran Afghanistan-Pakistan watchers that Washington should rescue Pakistan's deteriorating economy only after it is assured of Islamabad and Rawalpindi pressuring the Taliban to arrive at an amicable agreement with the Americans.
It is clear that irrespective of whether Pakistan seeks an IMF bailout or not, there is no reason to expect an ISI-directed change in Taliban's strategy. The same stands true for the talk regarding the Financial Action Task Force's (FATF) June decision, which placed Pakistan in the grey list of the countries "that could be marked out for economic sanctions if they failed to prevent terrorists from collecting funds within their domain".
Concomitantly, the US State Department's recently published country report on terrorism 2017 mentioned that the implementation of measures against terror financing remains uneven despite existing institutional provisions. Unfortunately, this failed to generate the much-needed international pressure.
It is not to say that the talk of pressurising Pakistan on these lines is futile, but the present dynamics would not make it work as some in New Delhi expect. In crux, the growing strategic depth that the Taliban has given to the ISI would not be bartered away at any cost, that too at present when it expects greater concessions from Washington, which is willing to negotiate things out.
The author is a research associate at Vivekananda International Foundation, New Delhi
Find latest and upcoming tech gadgets online on Tech2 Gadgets. Get technology news, gadgets reviews & ratings. Popular gadgets including laptop, tablet and mobile specifications, features, prices, comparison.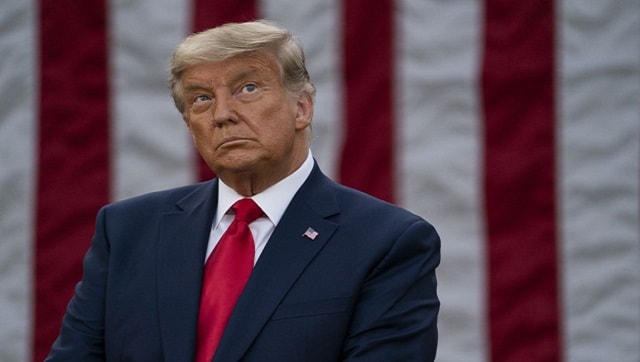 World
After the US Capitol violence, Trump faced a swift backlash from organisations across the board, ranging from social media giants, banks, universities, and even the Professional Golfers' Association
Entertainment
Throughout US President Joe Biden's inauguration, music sent every possible signal of unabashed earnestness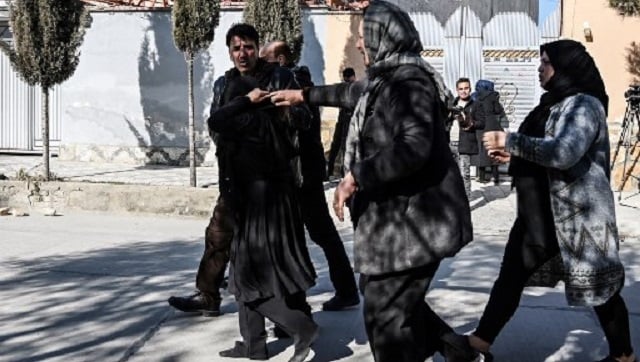 World
The attack comes just two days after the Pentagon announced it had cut troop levels in the country to 2,500, as part of its deal with the Taliban to withdraw all forces by May 2021