India reneging on promise by conducting naval drills in South China Sea: Chinese military expert
India, by conducting naval drills with Singapore in South China Sea, has 'reneged' on its promise not to provoke China, says Chinese military expert.
India, which is conducting major naval drills with Singapore in the disputed South China Sea, has "reneged" on its promise not to provoke China on the sensitive issue, a Chinese military expert said on Monday.
Judging from the deployment of anti-submarine weapons, the purpose of the drills is clearly aimed at impacting China's submarines in the India Ocean, which India regards as a "threat" to its influence in the area, Song Zhongping, a military expert who used to serve in the People's Liberation Army Rocket Force was quoted as saying by the state-run Global Times.
"India had promised not to take sides and provoke China on the South China Sea disputes. But the country is reneging on its promise by conducting such major drills in the area," Song said.
Navies of India and Singapore began a seven-day-long mega maritime exercise last Thursday in the South China Sea, which has been witnessing growing Chinese assertiveness.
The drill code-named "SIMBEX" (Singapore-India Maritime Bilateral Exercise) aims to enhance inter-operability between the two navies.
China had said that if such exchanges and cooperation is for the benefit of regional peace and security, then it has no opposition to the drills.
"We just hope that when the relevant countries conduct such exchanges and cooperation, they should bear in mind that such activities should not hurt the interests of other countries or have any negative impact on regional peace and stability," Chinese Foreign Ministry spokesperson Hua Chunying had said on Friday.
Song also said the high-level of cooperation between India and Japan, including the "Freedom Corridor" that connects Asia-Pacific to Africa, can also be seen as push back against China's Belt and Road initiative.
The close bilateral cooperation is the previous United States president Barack Obama's administration's legacy, in which Japan and India were meant to keep China at bay, both politically and militarily, Qian Feng, an expert at the Chinese Association for South Asian Studies, was quoted by the report.
Qian also stressed that India's recent operations in Southeast Asia are a political investment. India could use its influence in ASEAN countries as a bargaining chip in negotiations with China, once ties between China and ASEAN (Association of Southeast Asian Nations) countries get strained over South China Sea disputes, he said.
He also referred to reports that India and Japan are working on infrastructure projects, including the expansion of Iran's Chabahar port and Sri Lanka's Trincomalee port, and the development of the Dawei port along the Thai-Myanmar border.
India did not send an official delegation to China to attend last week's 'Belt and Road Forum for International Cooperation' in Beijing in view of its concerns over the China-Pakistan Economic Corridor (CPEC), which passes through the Pakistan-occupied Kashmir (PoK).
China claims almost all of the South China Sea as its territory. Vietnam, the Philippines, Malaysia, Brunei and Taiwan have counter claims over the area.
Find latest and upcoming tech gadgets online on Tech2 Gadgets. Get technology news, gadgets reviews & ratings. Popular gadgets including laptop, tablet and mobile specifications, features, prices, comparison.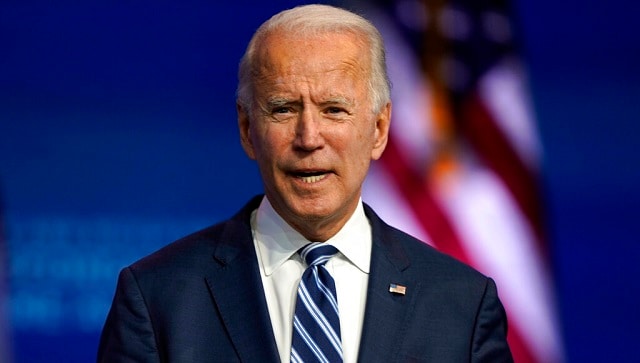 World
Although lawmakers can object to accepting the electors' votes, it would be almost impossible for Biden to be blocked at that point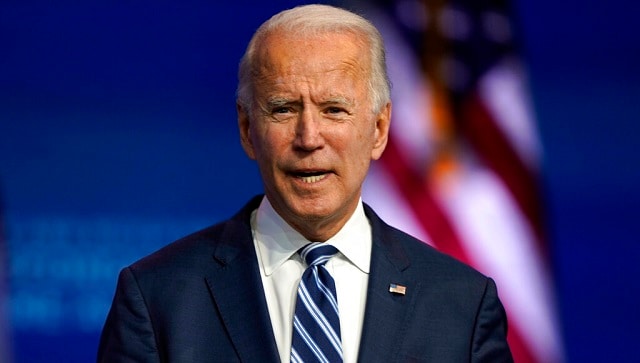 World
Biden and Antonio Guterres talked about building resilience to future public health challenges and confronting the threat of climate change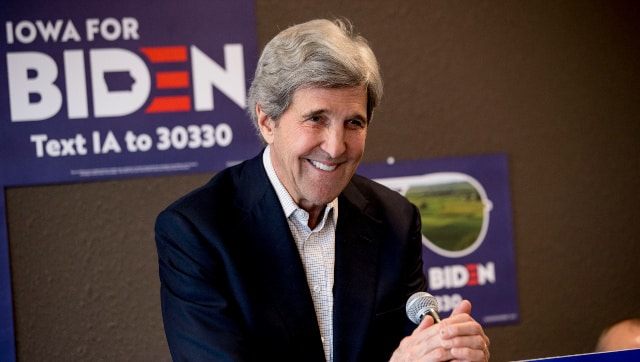 World
Kerry's appointment was one of Biden's first steps in making good on campaign pledges to confront climate damage from fossil fuel emissions more broadly and forcefully