India rebuts John Kerry remark; displays new appetite to take on US at climate change convention
India has taken a strong exception to US Secretary of State John Kerry's statement that India will be a 'challenge' at the 2015 United Nations Climate Change Conference.
India has taken a strong exception to US Secretary of State John Kerry's statement that India will be a 'challenge' at the 2015 United Nations Climate Change Conference.
Union Environment Minister Prakash Javdekar, who will be leading the Indian delegation to the conference, told Firstpost that India and United States were "strategic partners" who were collaborating in a number of areas and under the circumstances, John Kerry's remark that India is a "challenge" just ahead of the Paris convention, was "unwarranted and unfair". India was only fighting for "its national interests" and that of the developing countries, he added.
The informal slogan of the Indian delegation for the Paris convention, an adaptation from Ramdhari Singh Dinkar's famous lines `Singhasan khali karo ki Janata Aati hai', is "India and developing countries are arriving, developed nations should vacate the carbon space."
Another senior Indian official, who will be part of the delegation for the convention, said usually the developed nations start their ranting against developing nations, particularly India, much in advance but this time it comes slightly belated but it comes from one of the most powerful representatives of most the powerful nation. Ye ladai ka agaj hai jo agle 20-25 din chalega (this is the bugle for a big fight. A fight which will continue for another 20-25 days).
Javdekar and his team will be leaving on 27 November. He will be back on 1 December to attend the winter session of Parliament and then again will return to Paris to be there till the conclusion of the meet.
The government is also trying to build a national consensus on the position to take in Paris on climate control. The objective of the conference is to achieve a legally binding and universal agreement on climate from all the nations of the world. The government therefore wants to be fully prepared in terms of its homework and take all major political parties in Parliament into confidence. Javdekar has met Congress's Leader of Opposition in Rajya Sabha Ghulam Nabi Azad and former forest and former environment minister Jairam Ramesh. Today he was to meet CPM's Sitaram Yechuri and other leaders from Left Front, Sharad Yadav of JD(U). He will meet leaders of other political parties before he leaves. Since the deliberations in Paris would be taking place at a time when Indian Parliament will be in session, the government is not taking any chances.
Javdekar says there is a need to have "a new narrative" based on factual positions. He marshals out statistics on India's per capita and total emission, consumption level and so on. He said "India, for instance, ranks fourth in emission levels behind China (24 percent), USA (16-18 percent) and Europe (10 percent). India's emission level of five percent is much lower compared to others, particularly considering it accounts for 17 percent of world human and cattle population and 2.5 percent of the land mass. We are trying hard to achieve set goals in adverse conditions. We are the sufferers."
It's an ironic situation where the villains (the developed nations) are trying to paint victims (developing nations or India in this case) as the villain, another senior ministry official said.
In an interview with Financial Times, Kerry had said "We've got a lot of focus on India right now to try to bring them along… "India has been more cautious, a little more restrained in its embrace of this new paradigm, and it's a challenge." Kerry added that India's move to expand domestic coal use were "not in the direction we ought to be moving in," adding, "we have to be careful not to be holier-than-thou or accusatory".
A senior official in the ministry of environment and forest said critics are making unnecessary noise over Power Minister Piyush Goel's statement on expanding usage of coal and building of thermal power stations.
Ashok Lavasa, secretary environment and forest, said India's usage of coal and installed capacity of thermal power stations have increased substantially only in last 20 years. The government was working on enhancing the capacity and spread of non-conventional energy source, like solar energy but these are a bit "unpredictable", depending on weather and other conditions, therefore thermal power acts as a balancing factor. "How can we have a situation where India, which has largest coal deposit, imports other energy source material to meet its domestic demand? In the intermediate term we will have to balance it with coal." There are innovations which would take care of emission level, he added.
Global warming is a cause of concern. Specified Carbon space is one major area of conflict. The developed nations occupy 2/3 part of the specified limit and developing nations are asked to manage with the remaining one third permissible emission level for percent 50 years. India contests that.
Sushil Kumar, additional secretary, ministry of environment and forest, says the draft released by the co-chairs in first week of October was biased towards the views of developed nations. It was, however, later balanced during the October session of the Ad Hoc Working Group on the Durban Platform for Enhanced Nation (ADP) with strong arguments made by developing countries, including India.
At the Paris convention attempts to enlarge contributor base and shrink recipient base for climate change for climate finance will be contested. Downplaying of developing countries contributions will also be contested, Kumar said.
Find latest and upcoming tech gadgets online on Tech2 Gadgets. Get technology news, gadgets reviews & ratings. Popular gadgets including laptop, tablet and mobile specifications, features, prices, comparison.
science
While the species may be able to acclimate to near-term ocean acidification, the environmental effects of acidification and hypoxia may be challenging.
science
Ecosystems that store the most CO2 — especially tropical and boreal forests — could lose more than 45 percent of their capacity as carbon sponges by mid-century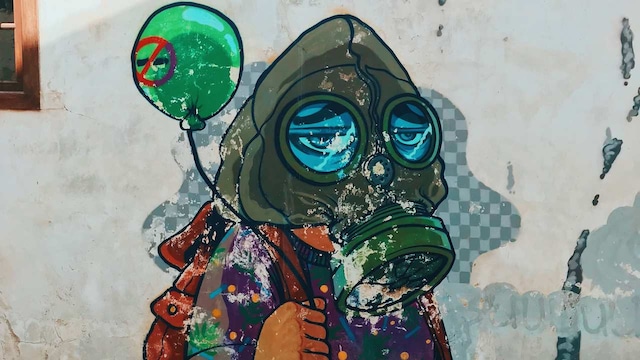 science
Forecasting the beginning of an episode is now possible several months in advance, enabling some degree of preparation for agriculture or water management.