India and Pakistan likely to resume bilateral dialogue
The much-awaited foreign secretary-level talks between India and Pakistan got underway on 26 April
New Delhi: The much-awaited foreign secretary-level talks between India and Pakistan got underway on 26 April with Indian Foreign Secretary S Jaishankar meeting his Pakistani counterpart Aizaz Ahmed Chaudhry in South Block here on Tuesday.
"Another important bilateral for foreign secretary as he meets with his Pakistan counterpart Aizaz Ahmed Chaudhry," external affairs ministry spokesman Vikas Swarup tweeted along with pictures of the two officials.
Jaishankar had earlier on Tuesday held a bilateral meeting with Afghan Deputy Foreign Minister Hekmat Karzai.
The talks between the Indian and Pakistani foreign secretaries are being held on the sidelines of the Heart of Asia Istanbul Process conference that India is hosting on Tuesday.
The two top diplomats will strive to put the bilateral dialogue process back on track during the meeting at the South Block.
The talks, earlier scheduled for the middle of January this year, got stalled following the cross-border attack on the Pathankot air base on 2 January in which seven Indian security personnel were killed by Pakistan-based Jaish-e-Mohammed militants.
The attack derailed the dialogue process which got a kick-start with External Affairs Minister Sushma Swaraj's visit to Islamabad last October for a Heart of Asia ministerial meeting jointly hosted by Pakistan and Afghanistan.
Kashmir remains the "core issue" with India, Pakistan's Foreign Secretary Aizaz Ahmed Chaudhry told his Indian counterpart  as they met on the sidelines of a global conference.
A statement from the Pakistan High Commission said "all outstanding issues, including the Jammu and Kashmir dispute, were discussed".
"The Foreign Secretary (Chaudhry) emphasized (in his meeting with Jaishankar) that Kashmir remains the core issue that requires a just solution, in accordance with UN resolution and wishes of the Kashmiri people," the statement said.
Both the sides agreed on resumption of the bilateral dialogue, naming it Comprehensive Bilateral Dialogue.
Prime Minister Narendra Modi's 25 December stopover to Lahore during which he met his Pakistani counterpart Nawaz Sharif also gave a fillip to the dialogue process.
The Heart of Asia Istanbul Process senior officials meeting will begin at Hyderabad House at 3 pm on Tuesday.
India
India has provided financial assistance of USD 100 million to the Maldives government amid the economic challenges faced by the country
Politics
The 18th G20 Summit will be held from September 9-10 next year in New Delhi. Together, the member nations of the G20 comprise over than 80% of global GDP, 75% of global trade and 60% of the world's population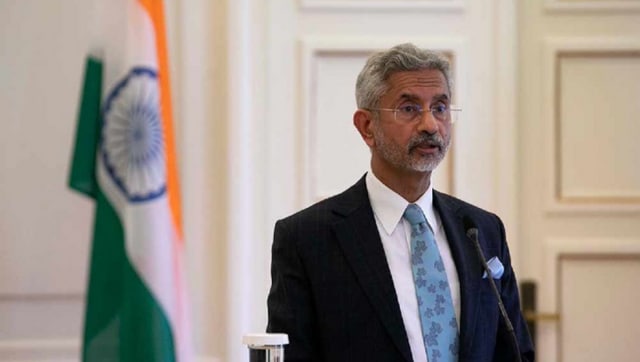 Politics
Western countries have raised questions about India's stand on Russia's invasion of Ukraine many times. Now Foreign Minister S. Jaishankar has justified India's neutral stand with a strong statement