A Twitter war is the only outcome from India-Pakistan FS-level talks
The foreign secretary-level talks between India & Pakistan were expected to initiate a comprehensive dialogue, but failed in establishing anything concrete
The foreign secretary-level talks between India and Pakistan on the sidelines of the 'Heart of Asia' meet were expected to take a step forward towards the initiation of a comprehensive dialogue between the two neighbouring countries.
It would have given an idea as to when would the next meet be – either ministerial or official, when would Pakistan allow the NIA to visit there to take the Pathankot investigations further, or when would Pakistan make any move against Maulana Masood Azhar and Hafiz Saeed. But, none of this happened.
Instead, we got a statement from India's external affairs ministry saying that, "the two foreign secretaries exchanged ideas on taking the relationship forward and agreed to remain in touch".
No dates, no time frame, no word on modalities of  "remain in touch" were given.
From the statements issued by the Indian and Pakistani sides, it would appear to any ordinary citizen that the two sides were almost in an eyeball-to-eyeball confrontation mode, albeit with all the niceties of diplomatic protocol intact. From the quick official statements or the tweets fired by the two sides, it does not appear that it was a friendly talk.
Both sides stated their positions, saying that the meet was just a direct, one-to-one official meeting. No forward movement, not even a date or a tentative time frame as to when they would confront each other next was stated.
Compare and contrast the statements issued by the two sides, and it appears to be more than clear that each is rebutting the other, while raising counterpoints:
Official twitter account of High Commission for Pakistan said: "FS emphasized that Kashmir remains the core issue that requires a just solution in accordance with UNSC resolutions & wishes of Kashmiri people. All outstanding issues including the Jammu and Kashmir dispute were discussed."
India's MEA statement said: "Foreign Secretary Jaishankar clearly conveyed that Pakistan cannot be in denial on the impact of terrorism on the bilateral relationship. Terrorist groups based in Pakistan targeting India must not be allowed to operate with impunity."
Pak: "FS took up matter of RAW officer, Kulbushan Jadev & expressed serious concern over RAW's involvement in subversive activities in Baluchistan/Khi"
India: "We pressed for immediate consular access to Kulbhushan Jadhav, the former Naval officer abducted and taken to Pakistan."
Pak: "FS also conveyed concern over the environment being created in India for the release of the prime suspects of the Samjhauta Express blasts. The FS said such acts undermine efforts to normalize relations between the two countries."
India: "India's Foreign Secretary emphasised the need for early and visible progress on the Pathankot terrorist attack investigation as well as the Mumbai case trial in Pakistan. He also brought up the listing of JeM leader Masood Azhar in the UN 1267 Sanctions Committee."
Pak: "FS further pointed out that, despite repeated requests India has not shared investigation reports in which 42 Pakistanis had lost their lives"
India: "The discussions also covered humanitarian issues including those pertaining to fishermen and prisoners, and people to people contacts including religious tourism."
Pak: "The meeting provided a useful opportunity to exchange views on recent developments in bilateral context."
India: "Their discussions were frank and constructive. Both sides raised issues of concern to them."
By stating their positions and letting them out into the public domain, it is clear that both the Indian and Pakistani establishments were keen to underscore their points to their respective domestic audiences, and to let the international community know what they were talking about.
The officials maintain that this meet provided an occasion, after the Pathankot terror attack, to do some direct plain speaking with Pakistan.
The ruling BJP will have a tough time in explaining it's position, and would have to explain why the Modi government agreed to proceed with the bilateral talks despite Pakistan not taking any visible action against the perpetrators of the terror attacks in Pathankot and Mumbai.
True that the Pakistan Foreign Secretary Aizaz Ahmad Chaudhry and his Indian counterpart S Jaishankar met on the sidelines of a multilateral Heart of Asia meet, which India is hosting, but given Prime Minister Narendra Modi's strong pre-parliamentary poll positioning, things appear to be becoming difficult for him and his party.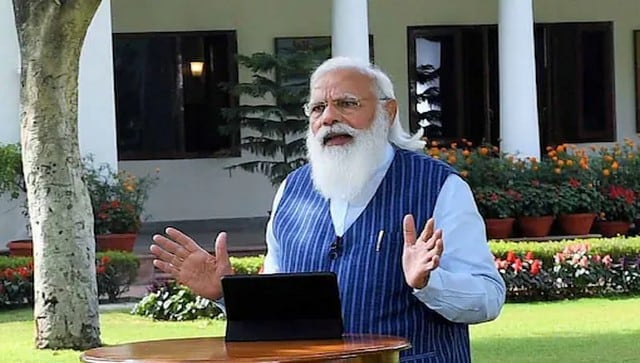 India
The reshuffle comes in less than a week after Prime Minister Modi last Saturday met secretaries of all ministries and departments to speak about required reforms in government processes.
World
Prime Ministers Narendra Modi and Scott Morrison agreed that India and Australia needed to work closer together to overcome the challenges in the post-pandemic world
World
In his address on Tuesday, the Turkish president also referred to China's minority Muslim Uyghurs in Xinjiang and Myanmar's Rohingya