India-Nepal ties: Will PM Prachanda walk the extra mile for a warmer relationship?
The bilateral relationships reached its lowest ebb when the Nepalese media and ruling party leaders accused India of trying to overthrow the Oli government in May 2016.
India-Nepal relationship has always been regarded as one of the most successful examples of bilateral relations worthy of emulation by states while relating to India in the neighborhood. India and Nepal have open border between them; Nepalese nationals work in India and even serve in Indian security forces to safeguard Indian borders; and in terms of cultural connectivity, historical linkages and volume of people-to-people contact both the countries have set a unique template in interstate relations.
However, Indian soft power has seldom helped in removing Nepalese prejudices about India — as an imposing big brother with scant respect for Nepal's core economic and strategic interests. A cursory look at the relationship suggests that ever since 1950, there have been several phases of turbulence between the two countries. Therefore, not a single major project has been successfully implemented in Nepal during the last 70 years. Nepal has always been critical of India's foreign policy approach towards it. Political parties — the Nepali Congress, CPN-UML, Maoists and Royalists — have been critical of India's efforts to micromanage internal politics and interfere in internal matters of Nepal.
There was a slump in bilateral relationship in May 2016 when Nepal unilaterally cancelled its President's visit to India. In fact, Nepal went to the extent of recalling its Ambassador to India by accusing him of conspiring to dislodge the then Oli government. The present turbulent phase has started since the new constitution of Nepal was promulgated on 20 September, 2015 disregarding Indian concerns about recognition of the interests of the Madhesis and Janajatis.
While India expected that the constitution would bring long-term peace and stability to Nepal, the Oli government failed its people and acted in a high-handed manner creating a situation where country runs the risk of division along ethnic and regional lines. Despite India's repeated suggestions to make the constitution an inclusive one, the then government and top leaders of major political parties failed to accommodate the interests of the marginalised groups — Dalits, tribal, Janajati, women and Madhesis. As these groups expressed their displeasure against the constitution by demonstrating on the streets, including in the Terai region, rather than welcoming the new constitution, India 'noted' its promulgation and simultaneously expressed its concerns about unmet aspiration of various ethnic communities. Rather than appreciating Indian position in favour of a united, well-integrated and inclusive Nepal, the ruling parties and Kathmandu elites have wrongly interpreted Indian sentiments in this regard as being interfering and overbearing. They have held that India did not want the constitution to come through and therefore, it chose to support anti-constitution movements in the Terai region. Such messages from the ruling elites have percolated to the grassroots level and generated massive anti-India sentiments in Nepal.
The ruling elites justified their take on India's position on the constitution and linked it up with Madhesi protests along the India-Nepal borders. Instead of addressing the grievances of marginalised groups, major political parties in Kathmandu internationalised the issue by projecting it as an India-imposed blockade. At the same time, the CPN-UML and Maoist leaders wanted to take political mileage of the situation by fomenting anti-India sentiments among the common people to expand their political constituencies.
Most surprisingly, instead of initiating intra-Nepal dialogue with the agitating groups, Kathmandu perhaps wanted to resolve the issue of protests at the borders by having dialogue with India. The decisions of Oli government created an atmosphere of mutual suspicion and affected bilateral reactions. It did not encourage any bilateral mechanism with India and aimed at resuming dialogue, with the condition that India should ask the Terai protesters to withdraw border blockade.
Even Nepalese Army chief and prime minister's visits to India in February 2016 were finalised on the condition that India should first remove the border blockade and resumption of essential goods to Nepal. However, both the visits took place after border blockade was withdrawn while Nepal government brought out two amendments in the new constitution and assured to address remaining constitutional issues through dialogue.
Despite ex-PM Oli's claim that all misunderstanding were removed between India and Nepal during his visit, people perceived that bilateral relations were not on the track as it used to be before. State-to-state relationships were there, but warmth was missing. This perception was created due to, first, the absence of a joint communiqué (JC) at the end of Oli's India visit. The joint communiqué was a casualty, because India reportedly wanted to include a statement relating to addressing remaining constitutional issues in a time bound manner and promote political stability and economic growth. Nepal did not want to include any constitutional issues in the JC.
Second, immediately after his Delhi visit Oli signed 10 MoUs with China during his China visit. Nepalese media as well as leaders of some of the ruling parties made public statements that transit agreement with China could reduce dependence on India and it could be utilised as an alternative route for Nepal in case its borders were closed by protesters in future. Third, Nepal officially expressed its serious concerns over discussion about Nepal's problem in India-EU joint statement issued at the 13th European Union-India Summit in Brussels. The MoFA, Nepal, said in a statement recently that "the constitution making and its promulgation are essentially internal matters of a country."
The bilateral relationships reached its lowest ebb when the Nepalese media and ruling party leaders accused India of trying to overthrow the Oli government in May 2016. Prime minister Oli took a unilateral decision to cancel the President's visit to India and called back Nepal's Ambassador from Delhi. India was unfairly blamed by leaders of the ruling parties for interfering in internal affairs of Nepal and conspiring to topple the Oli government, which was linked to visits of senior opposition leaders from Nepal to New Delhi in April. Despite facilitating Nepal's experiment with democracy and its continuing aid for humanitarian causes in post-earth quake period, India was projected as an overly interfering neighbour.
Despite these blames and counter blames — putting the onus on each other in the media, foreign ministers of both the countries were in constant touch. During Nepal Foreign Minister Kamal Thapa's Delhi visit in June 2016, which was his fifth visit to India since October 2015, both the foreign ministers agreed to reactivate all bilateral mechanisms, including foreign ministerial level Joint Commission, while keeping differences aside.
After that decision, while the bilateral relationship was gradually improving by holding bilateral mechanisms and both the countries were discussing the date for Nepal President's visit to India, the CPN (Maoist Center), second largest coalition partner of Oli-led government, withdrew support from the CPN-UML. India was again dragged into sudden domestic political upheavals in Nepal. Oli and some ministers in his cabinet directly accused India of conspiring to topple the Oli government, which India rejected and observed that as an internal matter.
Amid this turbulent bilateral relationships and rising anti-India sentiments in Nepal, Prime Minister of Nepal, Pushpa Kamal Dahal, arrived in Delhi on 15 September for a four-day official visit with an objective to reset the bilateral relations. This has been the second official visit of Nepal's Prime Minister to India this year and Dahal's first overseas visit after assuming to power in August 2016. Analysts both in Kathmandu and New Delhi feel that the visit might help in re-setting India-Nepal bilateral relations.
The visit opened up a new chapter in India-Nepal relations. The outcome of the meeting between the two prime ministers was that bitterness and misunderstanding between two countries would be resolved soon. Both the countries vowed to cooperate with each other on economic and security issues. Taking the relationship to a new height, New Delhi and Kathmandu singed three agreements on 16 September. India recognised the new constitution with a hope that "Nepal will successfully implement the Constitution through inclusive dialogue accommodating the aspirations of all sections of your [Nepal's] diverse society." India also signed a new Line of Credit (LoC) worth $750 million for post-earthquake reconstruction. By acknowledging Nepal as a potential development partner, India has agreed to extend an additional LoC for new projects such as Phase-II of Terai roads, power transmission lines, substations and a polytechnic in Kaski district. Both the countries have agreed to push for speedy and successful implementation of the ongoing hydro-power projects, and development and operationalisation of transmission lines with an objective to fulfill energy requirements and revenue generation for Nepal. Although, Prachanda has scored high by making the visit successful, the real challenges come from implementation of the constitution with a spirit of inclusiveness.
The author is a research fellow with Institute for Defence Studies and Analyses (IDSA), New Delhi. Views are personal.
Find latest and upcoming tech gadgets online on Tech2 Gadgets. Get technology news, gadgets reviews & ratings. Popular gadgets including laptop, tablet and mobile specifications, features, prices, comparison.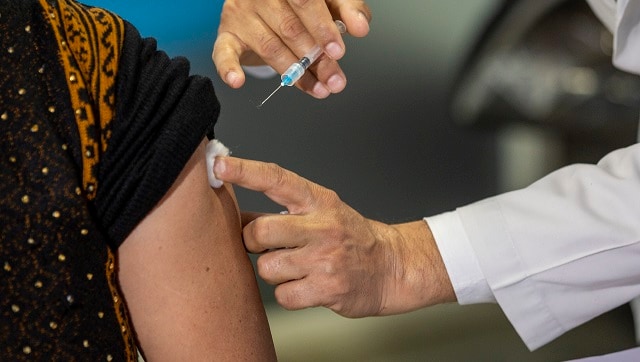 India
Today, while India has the second highest number of cases after the US and third highest deaths after the US and Brazil, it has one of the lowest per capita cases and deaths
India
India would probably be a dictatorship, if not for Nani and a 'Bharat Ratna' is the least we can do to honour the man
World
Pakistan has its own system of indefinite detention and house arrest, where terrorists are kept far from the prying eyes of courts and the media