India, Myanmar discuss ways to boost trade, investments in sixth Joint Trade Committee meet
Indian commerce and industry minister Nirmala Sitharaman sought cooperation of Myanmar in enhancing road, sea and air connectivity between the countries to increase bilateral trade
New Delhi: India Tuesday sought the cooperation of Myanmar in enhancing road, sea and air connectivity between the countries to increase bilateral trade.
Commerce and industry minister Nirmala Sitharaman said that the bilateral trade between the countries has a much larger untapped potential.
"She sought the cooperation of the Myanmar side in actively pursuing enhanced road, sea and air connectivity between the two," an official statement quoted the minister as saying.
The matter among other trade and investment related issues was discussed during the sixth India–Myanmar Joint Trade Committee (JTC) meeting in New Delhi.
From Myanmar side, it was co-chaired by commerce minister Than Myint.
Further, the statement said that Indian side highlighted the progress made by it in various components of the Kaladan Multimodal Transport Project.
Sitharaman sought the cooperation of Myanmar to expedite work on their side.
She also highlighted the need for the Myanmar side to allow expeditious completion of the inland waterway works linking the Port of Sittwe to the Myanmar hinterland.
The Indian side urged them for expeditious negotiations of a motor vehicle agreement to facilitate seamless movement of cargo vehicles.
"Discussions were held on exploring the feasibilities of direct shipping lines with Sittwe port and Vizag/Chennai. Similarly, the need for direct air connectivity with Chennai/Guwahati was also discussed," it added.
Both the sides also agreed to explore opening of two new border trade points at Pangkhuwa and Zoninpuri.
Further, it said the proposed memorandum of understanding between Reserve Bank of India and Central Bank of Myanmar on currency exchange rate fixation needs to be expedited.
Myanmar side requested to explore the suggestion of opening of a counsellor office in the North East.
On the project development fund for CLMV (Cambodia, Myanmar, Laos and Vietnam), Sitharaman said the fund is under implementation.
Projects have been identified for the preparation of DPRs (detailed project reports) and new areas have been identified for conducting pre-feasibility studies.
Project identified for Myanmar for the preparation of DPR includes setting up of a multi-speciality hospital and/or medical college and an educational institute in Myanmar.
It is proposed to consider nursing and paramedics education for the pre-feasibility studies for 2017-18.
Indian side sought the cooperation of Myanmar in extending all assistance to EXIM Bank to facilitate implementation of the projects.
The Indian minister requested Myanmar and its business community to actively partner in India's initiatives to strengthen manufacturing capacities.
Myanmar is India's gateway to South East Asia and ASEAN with which India is seeking greater economic integration through 'Act East' policy.
The neighbouring country shares a long land border of over 1600 km with India as well as a maritime boundary in the Bay of Bengal.
India's trade with Myanmar grew by 6 percent from USD 2.05 billion in 2015 -16 to USD 2.18 billion in 2016-17.
Sports
The footballer, whose teammates are believed to have returned home Wednesday, said he would not go back until ousted leader Aung San Suu Kyi returns to power.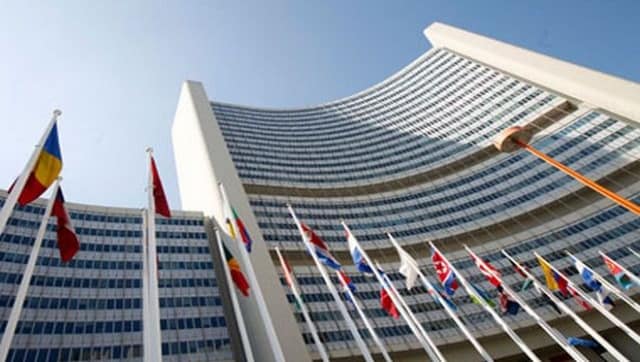 India
The resolution, which called for the restoration of Myanmar's democracy, was voted 'yes' by 119 countries. Belarus voted 'no' and India, with 35 others including China and Russia, abstained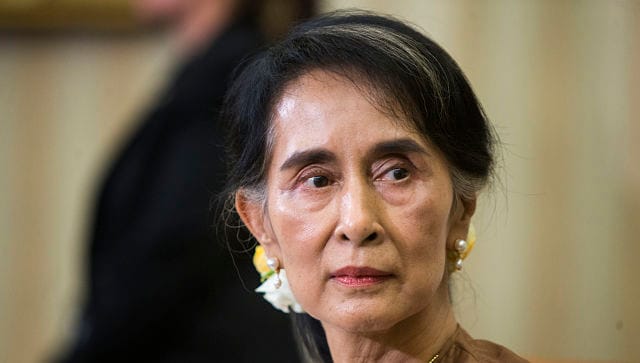 World
The sedition charge calls for up to two years' imprisonment for anyone found guilty of causing fear or alarm that could cause an offence against the State or public tranquility