India largest recipient of loans from World Bank for 70 years, says lending report
India is the largest recipient of loans from the World Bank, amounting to $102.1 billion, between 1945 and 2015 (as on July 21, 2015), according to the Bank's lending report.
By Chaitanya Mallapur
India is the largest recipient of loans from the World Bank, amounting to $102.1 billion, between 1945 and 2015 (as on July 21, 2015), according to the Bank's lending report.
While the International Bank for Reconstruction and Development (IBRD), a part of the World Bank group, has lent $52.7 billion, the International Development Association (IDA), a multilateral concessional lender of World Bank, has loaned $49.4 billion to India over the last 70 years.
The Ministry of Finance tabled an updated figure of $103 billion (IBRD—$53 billion and IDA—$50 billion) in a reply to the Lok Sabha (Parliament's lower house) last month.
India's loans from the World Bank stand at $104 billion (IBRD—$54 billion and IDA—$50 billion) as on December 31, 2015. Of this, the World Bank has disbursed $73 billion, with India repaying $37 billion.
India is followed by Brazil ($58.8 billion), China ($55.6 billion), Mexico ($54 billion) and Indonesia ($50.5 billion).
The World Bank has been lending funds to India for rural and urban development projects related to transport, water and irrigation, health, power and agriculture.
IBRD is the world's largest development bank and hopes to eliminate poverty by 2030. IDA is the largest multi-lateral source of concessional finance to boost growth and cut poverty.
While IBRD provides loans and assistance to primarily middle-income countries, IDA helps the world's poorest nations.
World Bank (including IBRD and IDA) assistance in 2015 was $42.4 billion, as on July 21, 2015. Africa ($11.6 billion) was the largest recipient, followed by South Asia ($7.9 billion).
IBRD is committed to lend $23.5 billion in fiscal 2015; IDA, $18.9 billion.
India received 9% ($2.1 billion) of IBRD commitments, the largest to any country in 2015 and, after Bangladesh, the second-largest ($1.7 billion) in terms of IDA assistance ($1.9 billion).
Water, sanitation and flood projects in India received the most World Bank funding (27%), followed by finance (19%), transportation (18%), education (11%), public administration and law (10%), agriculture (8%), health and social service (4%), information and communication (2%), and energy and mining (1%).
India received a loan of $3.8 billion in 2015, the largest in the sub-continent, followed by China ($1.8 billion) in East Asia and Pacific, Nigeria ($1.5 billion) in Africa, Ukraine ($1.3 billion) in Europe and Central Asia, Morocco ($1.1 billion) in the Middle East and North Africa and Brazil ($0.6 billion) in Latin America and the Caribbean region.
The undisbursed balance (loan/credit/grant amount still available) from the World Bank for India was $16.6 billion in 2015. Gross disbursements to India in 2015 were $2.7 billion, with India repaying $2.2 billion.
The World Bank and the government of India recently signed a $50-million credit line for Nai Manzil, an educational and skills training programme for minorities, on December 30, 2015. The project size is $100 million (Rs 650crore), of which half will come from the IDA and half from the union budget .
(Mallapur is a policy analyst with IndiaSpend.)
(Indiaspend.org is a data-driven, public-interest journalism non-profit.)
Find latest and upcoming tech gadgets online on Tech2 Gadgets. Get technology news, gadgets reviews & ratings. Popular gadgets including laptop, tablet and mobile specifications, features, prices, comparison.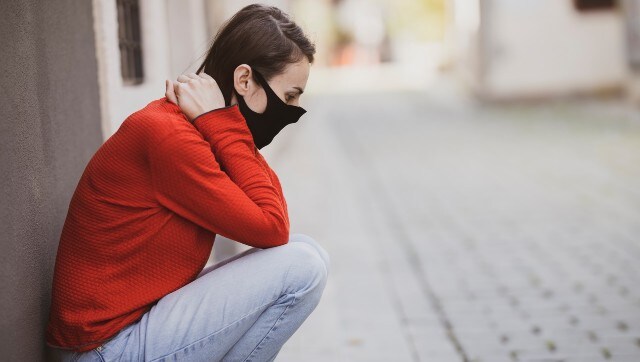 Health
Face masks are suggested to be one of the most effective ways to protect yourself from COVID-19 infection.
First Cricket News
After coming close to leading India to the ultimate glory in 2017, senior cricketer Mithali Raj is hopeful of tasting success in the 2021 ICC Women's World Cup and ending her career on a high.
Health
The theme for World Hepatitis Day 2020 is 'Hepatitis-free future' with the main focus is on preventing hepatitis B among mothers and newborns.