India-Japan breach nuclear barrier, shift focus to geostrategic alliance
There has never been a shortage of mutual admiration between the leaders of India and Japan, but both now evidently realise that the time is ripe to take the alliance beyond the borders of shared interest and strike a greater geostrategic understanding
Given the weight of expectations over the civil nuclear agreement between India and Japan, it is but natural that signing of it would dominate the headlines. Yet, lopsided focus on the much-anticipated deal may undermine the depth and gamut of Indo-Japan strategic embrace that we got to witness as Narendra Modi schmoozed with Shinzo Abe in Tokyo during the annual bilateral summit.
The kumbaya on display wasn't superficial. Ever since Modi stepped onto Japanese soil in 2014 and caught Abe in a warm embrace, Indo-Japan relationship has become stronger in scope and wider in mutual interest. The atmospherics around Modi's visit this year, coupled with the revised global order following Donald Trump's rise in the US have clearly put the partnership on steroids. There has never been a shortage of mutual admiration between the two leaders, but both now evidently realise that the time is ripe to take the alliance beyond the borders of shared interest and strike a greater geostrategic understanding.
It is largely due to this compulsion that the civil nuclear agreement finally saw the light of day after breaking a six-year-old shackle of hesitancy, which Japan as the sole victim of nuclear weapons had to get over after working through a minefield of domestic ethical boundaries in inking such a deal with a non-NPT signatory country in India.
But it still happened, and came about at an opportune moment for India, which now has the ability to exploit the success of this deal and enjoy a greater moral authority in calling for a berth in the exclusive NSG club, members of which are shortly going to ponder over India's inclusion during a meeting in Vienna. Japan backed India's candidacy and ensured that four stages of the entire deal was squeezed into a single agreement unlike with the US where signing of the 123 agreement in 2007 was followed by NSG clearance in 2008, reprocessing in 2010, and inking of the administrative arrangements in 2015.
This deal will also make it more difficult for China to keep India out of the NSG club because terms of the civil nuclear deal with Japan, de facto brings India within the NPT framework. The "termination and cessation clause" built within the agreement permits signatories to stop nuclear cooperation in case India conducts nuclear tests and hence the need for NPT is much reduced.
Foreign policy isn't built on the bedrock of friendship but shared mutual interests. If Abe walked an extra mile to ensure signing of the agreement, it may have something to do with the decreased domestic demand, since the 2011 Fukushima disaster that is forcing Japan's nuclear industry to increasingly look for markets abroad. Close on the heels of Vietnam scuppering a deal, the agreement with India gives Prime Minister Abe the necessary breathing space.
It is this dovetailing of interest that came through as India and Japan jotted nine other agreements and then in the joint declaration, proceeded to address the $10 trillion gorilla in the room — China.
Right from the moment that Modi set about in his journey, the dragon's shadow loomed large. China's nervousness about a greater Indo-Japanese synergy has remained latent, but this time the gloves were off as its state-controlled media came out with a scathing series of editorials, nakedly warning India against toeing Japan's line on South China Sea and issuing an open threat that were such a thing to happen, New Delhi will stand to greatly lose by way of trade and commercial relations.
In the intriguing world of foreign policy, such naked threats are more a signal of nervousness than strength. India and Japan both understand this, and therefore Modi and Abe's joint statement pressed down hard on Beijing's South China Sea wound, making no bones about the fact any maritime or territorial disputes must be solved without the "use of force" and in accord with UN Convention on the Law of the Sea (UNCLOS) for free and fair navigation and commerce.
Ever since Modi stepped onto Japanese soil in 2014 and caught Abe in a warm embrace, Indo-Japan relationship has become stronger in scope and wider in mutual interest
India and Japan, read the statement, "urged all parties to resolve disputes through peaceful means without resorting to threat or use of force and exercise self-restraint in the conduct of activities, and avoid unilateral actions that raise tensions… Regarding the South China Sea, the two prime ministers stressed the importance of resolving the disputes by peaceful means, in accordance with universally recognised principles of international law including the UNCLOS."
For a country that regularly provokes Japan over the Senkaku islets and claims almost whole of South China Sea through a self-styled "nine-dash line" in flagrant violation of the Hague tribunal ruling, China would quite possibly be furious with India's stand. So far, Modi has shown himself to be insular to threats and his 'look East policy' is a barely concealed effort to balance China's many machinations.
Similarly, the confrontational stance taken by both India and Japan vis-à-vis Beijing is the greatest indication that both countries now want to extend their partnership between the booming trade and share economic interests into a greater geostrategic alliance. China is aware of such a curve in India and Japan's trajectory. A recent editorial in China's state-controlled Global Times elaborates on a "strategic diamond" that Japan is trying to engineer along with India, Australia and the US.
"For Japan and India, technological cooperation will enhance their cooperation in security, a critical way for Japan to contain China's growing strength. At the beginning of his term, Abe envisaged a strategic diamond involving the US, Japan, Australia and India, and attempted to draw India over to his side so as to encircle China. In the second half of the year, he invited the top leaders of a number of countries to visit Japan, many of them China's neighbors. India is relatively powerful, and is of vital importance to Abe's strategic diamond. Therefore, Japan has made particular efforts to enhance its diplomatic ties with India.
One crucial arm of this "strategic diamond", US, may fall off the radar with conjecture gaining ground that Trump might make America look a lot more inwards and reduce its strategic footprint in Asia. If that happens, Asia's fate will depend on how quickly and effectively India and Japan balance out China's assertive territorial and geopolitical ambitions. Modi and Abe have shown a good understanding of this changed reality.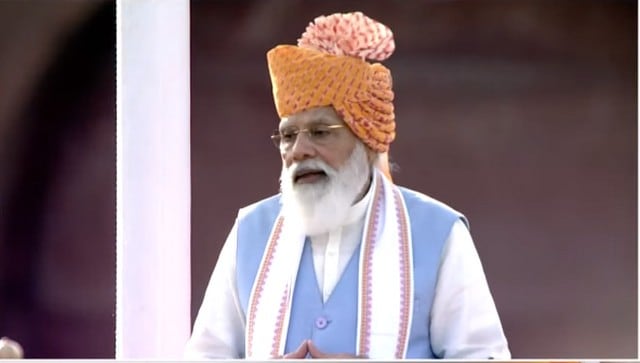 India
Responding to a question that opposition and critics term Modi an autocratic leader who takes all decisions on his own, Shah described the prime minister as a "democratic leader".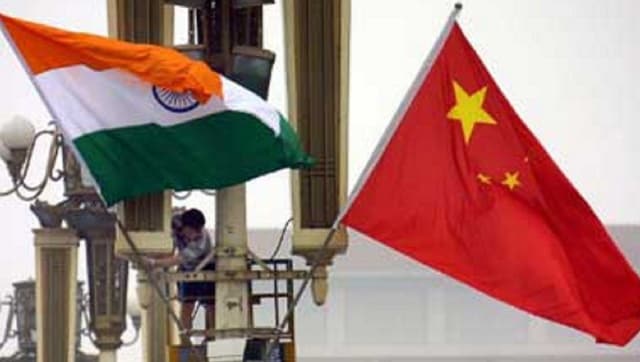 World
India can't afford to duck anymore. Beijing must be told in no uncertain terms that the era of unilateral concessions is over
Sports
Japan fought all the way, missing some key players, but China were superior across the four contested matches on Saturday.