India is a 'trusted friend' of Mozambique: PM Modi in Maputo
After Modi's talks with Mozambican President Filipe Nyusi, a significant agreement was signed under which India will buy pulses from this country
Maputo: Against the backdrop of spurt in terror attacks in various countries, Prime Minister Narendra Modi said on Thursday that terrorism is the "gravest threat" to the world and spoke about bolstering security and defence ties between India and Mozambique, which are connected by the Indian Ocean.
After Modi's wide-ranging talks with Mozambican President Filipe Nyusi at Maputo, a significant "long term" agreement was signed under which India will buy pulses from this country to plug its shortfall and contain prices of this commodity.
Declaring India as a "trusted friend" and a "reliable partner" of Mozambique, the Prime Minister also announced that essential medicines, including those for treating AIDS, would be donated to Mozambique as part of efforts to strengthen the public health system of the African nation.
India will also help build capacities of Mozambique's security forces amid Modi's vow to march with this African
country on its path of development and progress.
"We want development and economic progress to benefit the people. We also want safety and security of our people," he said at a joint media interaction with Nyusi after the talks during which the two leaders discussed ways to enhance trade and investment and step up cooperation in other fields.
"Terrorism is the gravest security threat to the world today," Modi said, in comments that come against the backdrop of spurt in terror attacks in various parts of the world, including Bangladesh as also Saudi Arabia.
He said the networks of terrorism are interlinked with other crimes, including drug trafficking, to curb which India and Mozambique signed a pact.
Noting that India and Mozambique are connected by the Indian Ocean, the Prime Minister talked about the "emerging
security challenges", including in the maritime areas, and said the two countries will step up security and defence
cooperation.
India will help build capacities of Mozambican security forces through training and equipment, said Modi who arrived here this morning on a day-long visit on the first leg of his five-day tour of four African countries.
"Our partnership is driven by convergence of capacities and interest...Mozambique's strengths are India's needs and what Mozambique needs is in India. We complement each other," Modi said.
He identified agriculture, healthcare, energy security, security, defence and skill development as some of the areas having potential for cooperation.
Referring to the agriculture sector, he said India is committed to buy pulses from Mozambique, regarding which a
"long-term agreement" was signed on the occasion.
The agreement to buy pulses, he said, will meet India's requirements and help raise the farmers' income in Mozambique.
Noting that agriculture development is the top priority for Mozambique, Modi said India would be partnering this
endeavour through development of agricultural infrastructure and productivity in this country.
"We have agreed to put this on a fast track," he said.
Describing Mozambique as the "gateway" to Africa, Modi said one-fourth of India's investment in this continent is in this country.
He said the bilateral trade has continued to grow and there was a need to provide a "nurturing" environment.
He recalled the "sad struggles" and "sufferings" of the two countries during the colonial days and said India had been
the strongest supporter of Mozambique's independence. Modi said the relationship between India and Mozambique should not remain stuck in the past and informed that his talks with Nyusi had covered the aspects like "shared vision" for the better future and partnership.
He said he had chosen this country as his first stopover in the four-nation tour that will also include South Africa,
Tanzania and Kenya, as Nyusi had also made India his first stopover during his Asian tour last year.
Modi presented to the Mozambique President a booklet brought out by the Indian High Commission in English to act as
a guide to the Indian business persons who intend to invest in this country.
With regard to the agreement in pulses, officials said that India will encourage greater production of the commodity in Mozambique with an assurance that it will be purchased by India at mutually-agreed price.
While India generally has shortfall of pulses leading to price rise, Mozambique grows the commodity without much
consumption locally, the officials said, adding the agreement will be a "win-win" for the two countries.
The two countries also signed a pact in the field of youth and sports.
Modi said 20,000 Mozambicans can trace their ancestors to India and that they are the bridge to economic ties between the two countries.
Later, addressing a banquet hosted by Nyusi in his honour, the Prime Minister said India remains ready and committed to share its experiences, technology, capacity with Mozambique in line with its priorities.
"Today, we applaud Mozambique as one of the fastest growing economies of the world in recent decades," Modi said.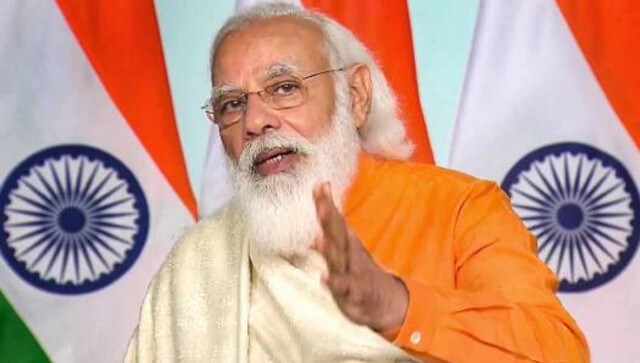 India
In a joint letter to the PM, the opposition leaders, including some chief ministers, also demanded providing foodgrains to the needy, and giving Rs 6,000 per month to the unemployed
India
To boost the availability of medical personnel to fight COVID-19, Narendra Modi on Monday approved a number of measures, including postponing the NEET-PG for at least four months to make qualified doctors available for pandemic duty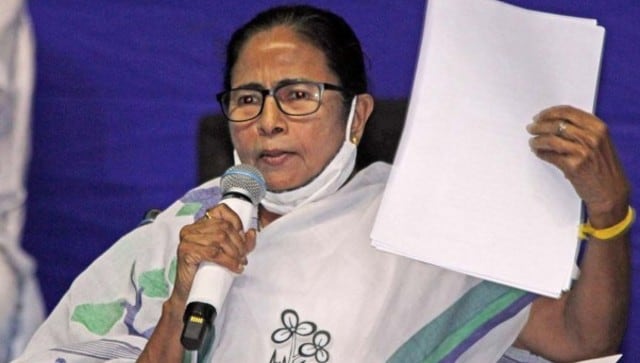 India
The West Bengal chief minister called on the prime minister for liberal and proactive import of COVID-19 vaccines