India insists US drop charges against diplomat Devyani Khobragade
Khobragade, who was arrested in New York on December 12 and returned home yesterday, was not guilty of any wrongdoing, External Affairs Minister Salman Khurshid said.
New Delhi: India today insisted that the US should drop the charges of visa fraud against its diplomat Devyani Khobragade, who has returned here after being expelled by the American authorities.
Khobragade, who was arrested in New York on December 12 and returned home yesterday, was not guilty of any wrongdoing, External Affairs Minister Salman Khurshid said.
Meanwhile, Khobragade met Khurshid and Foreign Secretary Sujatha Singh here and told them about her ordeal. She also thanked them for their support.
American diplomat Wayne May, Chief of the embassy diplomatic security contingent, who was expelled by India in a tit-for-tat action, was readying to leave. He had been given about 48 hours yesterday by Indian government to do so.
Defending India's stand on the issue, Khurshid told Karan Thapar for CNN-IBN's Devil's Advocate that India will continue pressing for dropping of visa fraud charges against Khobragade and made it clear that there was no rethink on restoring extra privileges to American diplomats here.
Asserting that Khobragade was not guilty of wrongdoings as charged by the US authorities, Khurshid said efforts would be on to "clean up things completely" to the satisfaction of both the sides.
Describing Khobragade episode as a "mini crisis", the minister also defended India's decision to ask the US Embassy here to stop commercial activities from within its premises and withdrawal of the extra privileges, saying "No, there wasn't retaliation. I think it was an appropriate response not a retaliation."
Asserting that India should not be seen extending more privileges to one country and less to others, he said, "We did what really is the formal procedures that apply to everybody.
"If they were friends, taking extra concessions, those extra concessions may have been discretionary given to them from time to time.
"But when you take stock of what are our entitlements and what are your obligations then it becomes important that you put everything in line."
Khobragade refused to comment on the episode involving her. "No comments. I am really thankful for all your support.... I cannot make any comment. The government will speak for me. My lawyer will speak for me," she said.
Khobragade returned after she was indicted in a visa fraud case by a grand jury in New York, where she was arrested and later released on a bail of USD 250,000.
Asked whether India erred in not calling back the diplomat when the US indicated to it about pursuing the case against Khobragade, Khurshid replied in the negative saying such an action by the US authorities was not at all anticipated.
"It was not a wrong judgement at all. If there was a wrong judgement then why would have I heard Secretary Kerry say that he regretted what had happened. Why would somebody in a position like his say that I regret for what happened," the minister said.
Khurshid said the "content" and "basic core" of the relationship between India and US were very strong and they will try to resolve the issue amicably.
He also stressed on the need to respect the international treaties and conventions.
When referred to Khobragade's husband and children being American citizens, Khurshid said the US should consider that.
PTI
Sports
The 24-year-old tested positive in an out-of competition test on 26 May, 2020, for a metabolite of dehydrochlormethyltestosterone (DHCMT or oral turinabol), USADA said.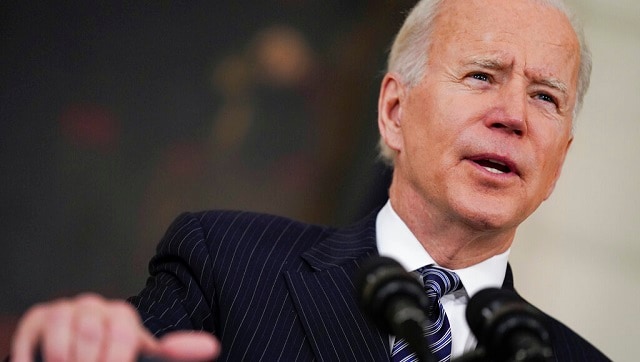 World
Biden's six measures to combat the epidemic included a proposed rule to 'stop proliferation of ghost guns', as firearms built from home kits are known
India
In a statement, the US Navy's 7th Fleet said, 'This operation upheld the rights, freedoms, and lawful uses of the sea recognised in international law by challenging India's excessive maritime claims'