India extends Rs 4.1 crore financial aid to Nepal for construction of school buildings
India has extended Rs 4.1 crore as financial assistance for the construction of school buildings in Nepal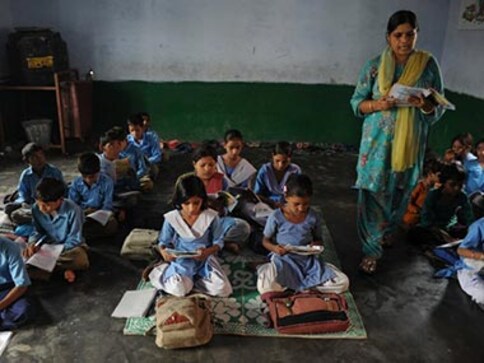 Kathmandu: India has extended Nepalese Rupees (NPR) 66.44 million [Rs 4.1 crore] as financial assistance for the construction of school buildings in Nepal.
Ambassador of India to Nepal Manjeev Singh Puri on Saturday inaugurated one of the school buildings in Jogidaha, Udayapur and laid the foundation stone for the construction of campus building for Narad Aadarsha Education in Basaha.
India has extended a total of NPR 66.44 million as financial assistance for construction of these buildings under its Small Development Programme Scheme, according to a press release issued by the Indian embassy in Kathmandu.
The newly constructed building of Shree Janata Higher Secondary School consists of 12 classrooms along with toilets, a compound wall and furniture.
The Ambassador also announced Mahatma Gandhi scholarship for two meritorious students of the school.
Narad Aadarsha Education Campus, affiliated to Tribhuvan University, Kathmandu, currently provides education for more than 175 students and 7 percent of them are girls.
The new infrastructure would provide much-needed classroom space and would create an improved environment for learning and contribute to the development of the education facilities in Udayapur district.
India
PM Modi reached the temple, which is said to be the place where Lord Buddha attained nirvana, after returning from Lumbini in Nepal
Politics
This will be Prime Minister Narendra Modi's first visit to Lumbini, the birthplace of Gautam Buddha, and his fifth to Nepal since coming to power in 2014. Besides the religious significance of the trip on Buddha Purnima, developmental issues in sectors related to culture, education and hydropower will also be discussed
India
Baljeet Kaur climbed Mt Kanchenjunga (8,586m) on Thursday and had earlier conquered Mt Annapurna I (8,091m) on 28 April