India comes of age in 'Engaging East' alongside US 'pivot'
India's Ambassador to the US Nirupama Menon outlines a vision of India's engagement with the 'Indo-Pacific region' that reflects a coming-of-age of India's diplomacy in this pivotal region.
The American humorist Will Rogers once said in jest that diplomacy is about saying 'nice doggy' until you can find a rock to hurl at it. Until WikiLeaks came along to detail for us the brutally frank nature of the interactions that US diplomats had with their international counterparts behind the closed doors of US embassies and consulates, we could only go by the public statements of diplomats to get a sense of where countries stood on issues of import.
And since these statements tended for the most part to be so obtuse and elliptical as to make it impossible to make sense of them, the public pronouncements of Ambassadors were typically treated as well-intentioned by inconsequential soft soap.
But every once in a while, articulate diplomats give voice to their country's foreign policy orientation with great clarity and refreshing candour. On Sunday, India's ambassador to the US Nirupama Menon Rao delivered a speech at the Brown University, which for all the nuance that it packs in is also one of the most forceful delineations of India's interest in engaging with the US, particularly in protecting mutual and regional security interests in what she called, citing the formulation of analysts, as the Indo-Pacific region.
Rao's speech is particularly well-timed. This region, which takes in all of the Asia-Pacific and the Indian Ocean region, is currently in the throes of heightened tension - in the context of China's frictions with littoral states all along the East China Sea and the South China Sea and the imminent prospect of nuclear tests by North Korea, a rogue nation if ever there was one. It is very likely topmost on newly appointed US Secretary of State John Kerry's list of hotspots to attend to.
In her speech (which can be read in full here), Rao dwelt at length on India's civilizational links with countries in the East Asian and South East Asian region, which served to frame India's millennial connections with the region – in terms of trade, commerce and the traffic of ideas, without the faintest hint of conflict for the most part.
She then segued into more contemporary times, noting that the centre of gravity for global opportunity had shifted towards Asia, and the Indian Ocean and Pacific Ocean world. Asia's share of global GDP had grown threefold in the past 30 years – from 10 percent to 30 percent of global GDP, and half a billion people had been lifted out of poverty, in large measure due to the rise of China and India, she observed.
Rao then turned to the US pivot – or a rebalancing – towards Asia, and observed that while it was still an evolving policy, it gave plenty of scope for India and the US to work towards strengthening regional security and economic prosperity. And in perhaps the most categorical public statement on India's stand on this US pivot, Rao said: "We welcome the US engagement in the Asia of the Indo-Pacific."
"The continuance of economic growth and prosperity in both our countries," Rao said," is in many ways linked to the opportunities for growth and prosperity in this region. It is a space that impacts our destinies, whose security and prosperity is vital to both of us, and where we have an increasing convergence of interests."
Having said as much, it was difficult to ignore China, the 800-pound gorilla in the room. Rao, who has served as Ambassador to China, has first-hand experience of China's petulance and abruptness in dealing with India: during one particularly testy moment in Sino-Indian relations, Rao was woken up at 2 am by Chinese Foreign Ministry officials and directed to come to the Ministry. The Indian government and foreign policy establishment made light of that episode at that time, but it served as a reminder of the fact that bilateral relations can be fraught with frayed nerves.
And since official China has repeatedly invoked India's emerging strategic relationship with the US as directed against it, the matter could obviously not be ignored while addressing India's categorical support for the US pivot towards Asia, which rankles with China, which views the region as "its turf".
Rao noted that "many observes" were tempted to view the Indo-US engagement as directed at China. "I do not believe that such a construct is valid or sustainable, given the significant overlapping interests that bind us in the region and globally." The US too denies that its pivot to Asia is aimed at containing China, she observed.
Yet, at the same time, she added, India remained "alert" to the fact that China's growing ability to project its military strength, its rapid military modernization, and its visible and growing reach "introduces a new calculus in the security situation in the region."
All this sets up a nice backdrop for US President Barack Obama while framing US policy towards the "Indo-Pacific region" and avoid the mistakes of his first term in office. In 2009, barely months after he took office for the first time, Obama travelled to East Asia, and although he visited many countries during that trip, China was sharply in his focus, evidently to rope it in as a partner in managing global affairs.
Obama walked on eggshells to avoid hurting Chinese sensibilities and enlist its leaders help in addressing geopolitical issues, notably Iran and Afghanistan. At the end of that trip, US interlocutors even sold India short, giving China overseer rights in South Asia. The Globocop was about to hand over the baton to China and allow it to police its neighbourhood.
However, Obama met with stubborn Chinese unwillingness to play ball, evidently because Chinese leaders sensed America's economic weakness. And over the past four years, that pushback from China has only intensified. China's bullied neighbours have sought and secured America's "return to Asia" as a foil to China. It is this that underlies the US 'pivot' to Asia, for all the denials to the contrary.
For its part, too, India has not always been so forthright in articulating its support for the US pivot to Asia. When former Secretary of State Hillary Clinton first urged India to "not just Look East, but Engage East", it wasn't well received by the Indian foreign policy establishment. Today, however, India is more sure of itself and has cast itself more forcefully into the choppy seas of the Indo-Pacific region.
Find latest and upcoming tech gadgets online on Tech2 Gadgets. Get technology news, gadgets reviews & ratings. Popular gadgets including laptop, tablet and mobile specifications, features, prices, comparison.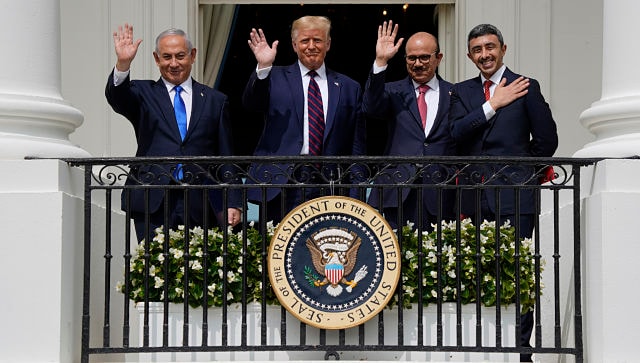 World
As a condition for the UAE's agreement to normalise relations, Netanyahu agreed to freeze his plan to annex portions of the West Bank. But the Palestinians seemed an afterthought, barely mentioned in the day's official remarks.
science
The station is named Tiangong, meaning Heavenly Palace and Chinese media announced it was partnering with 23 entities from 17 countries to carry out scientific experiments on board.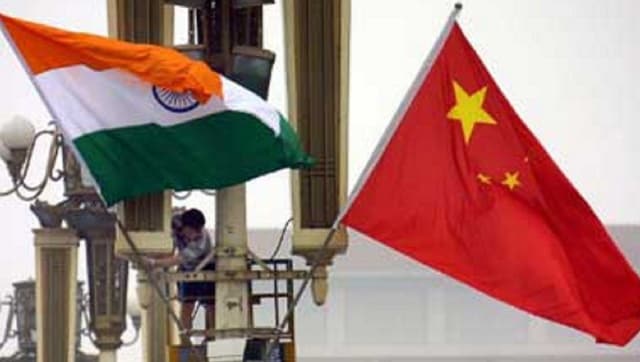 India
Keeping up the pretence of talks allows China enough time to reinforce its control over newly acquired areas that are on the Indian side of LAC by creating more infrastructure, boosting logistics and building communication network.