India, China ties see positive tidings, but Beijing's propensity to shield Pakistan remains stumbling block
The Indian side needs to tell China in clear terms that Beijing's attempts to court the Afghan Taliban are not conducive for regional peace and stability.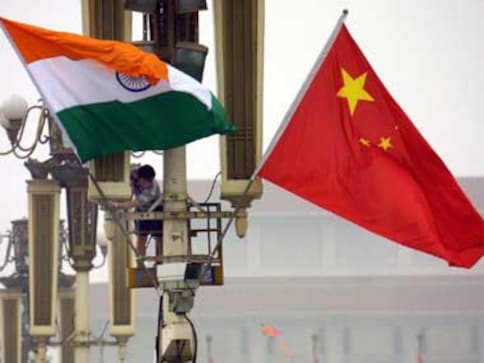 The first part of the joint training of Afghan diplomats by India and China was concluded on 26 October at the Indian Foreign Service Institute (IFSI) in New Delhi. Indo-Chinese cooperation in Afghanistan was agreed upon by Chinese President Xi Jinping and Indian Prime Minister Narendra Modi during their 'informal summit' at Wuhan in China in April this year. The Wuhan summit came after the two-month-long standoff between the Indian Army and the People's Liberation Army in the India-China-Bhutan tri-junction on the Doka La plateau last year.
Under the joint initiative, ten Afghan diplomats were trained at the IFSI during 15 to 26 October. The launch of this unique program is indisputably a landmark achievement and represents a positive development in India-China bilateral ties. Almost coinciding with this event, New Delhi and Beijing have signed an internal security agreement which focuses on terrorism, narcotics and human trafficking, intelligence sharing and disaster management. The significance of the pact is apparent from the fact that the signatory on the Indian side was the Union Minister of Home Affairs Rajnath Singh and the Chinese Minister of Public Security Zhao Kezhi.
The diplomats of both the countries seem elated over this positive turn in relations, and they should be. It has been reported that New Delhi and Beijing are in discussion on further cooperation in regional connectivity initiatives, such as International North-South Transport Corridor (INSTC) as well as India-Afghanistan-Iran transit and trade arrangement. Beijing wants the "China-India Plus" cooperation to be extended from Afghanistan to other countries, such as Nepal, Bhutan, Maldives, Iran and Myanmar. This desire needs to be appreciated as the operationalisation of India-China cooperation has the potential to reshape the geopolitics around Afghanistan. However, the Chinese policy towards Pakistan in the Afghan reconciliation process poses the real challenge in coordinating India-China strategies in war-torn Afghanistan.
There can be no doubt that China does not want the Afghan Taliban to get emboldened in Afghanistan as this would provide material and psychological support for the Uyghur insurgents. China's biggest interest in Afghanistan is to ensure that the country does not become a breeding ground for jihadist extremism which could spread over to its restless Xinjiang province. In recent months, the Chinese side has taken extraordinary steps to stamp out Islamist ideas in its western province. But the Chinese desire to ensure American departure from Afghanistan seems to have made Beijing adopt the Pakistani line that the Afghan Taliban deserves a significant share of power. China's growing strategic tensions with the United States is likely to outweigh the shared concerns on Islamist extremism.
Following a bloody civil war in Afghanistan, when the Taliban seized power in 1996, China chose to stay away from the Taliban regime which was recognized by Pakistan, Saudi Arabia and the UAE. On the other hand, Iran, Russia and India gave their support to the Northern Alliance which was led by the charismatic Ahmad Shah Massoud. However, China soon showed keen interest in doing business with the Taliban. China's ambassador to Pakistan, Lu Shunlin was reported to have secretly met with the Taliban leader Mullah Omar in December 2000. During the meeting, Mullah offered Lu assurances that the Taliban would not facilitate any attacks on China in return for Beijing's recognition of the Taliban as the legitimate Afghan government. As mentioned by Brahma Chellaney in an article for Hindustan Times, "China has always had a dubious approach toward the Taliban. When 9/11 happened, a Chinese delegation was in Kandahar signing an accord with the isolated Taliban regime."
Considering the Afghan Taliban's deep links with Pakistan's security establishment and the "all weather" friendship between China and Pakistan, Beijing feels the need to accommodate Taliban's demands. China is yet to reconsider its current approach of supporting the Afghan Taliban in a bid to tie down American forces in Afghanistan. Pakistan, which provides cross-border safe havens to the Afghan Taliban, is continuing to play a double game – pretending to be an American ally in the war against terrorism while harbouring the Afghan Taliban. To make matters worse, a confident Afghan Taliban is fast expanding its reach in Afghanistan, while killing security forces in record numbers. Russia and Iran are also busy in further emboldening the Afghan Taliban in their bid to spread instability across the region. And there is no evidence of a reduction in discord between Afghanistan and Pakistan over their conflicting objectives. Recently held parliamentary elections are unlikely to lead to any immediate relief to helpless Afghan people.
We have witnessed a multitude of initiatives with the aim of bringing about peace and stability in Afghanistan. However, the key for the future is in the hand of the important players – the Afghan Taliban, Pakistan and the United States. In fact, it would not be entirely incorrect to argue that the road to peace in Afghanistan goes through Rawalpindi in terms of its capacity to put pressure on the Afghan Taliban for joining the peace process and to strengthen the Afghan economy through increased regional connectivity. No country other than China has real leverage over Pakistan's security establishment in this regard.
China has thus far attempted to increase its sway in Afghanistan with Pakistan's help. The primary instruments have been the China-Pakistan-Afghanistan trilateral and the Quadrilateral Coordination Group (QCG), which is comprised of the United States, China, Afghanistan, and Pakistan. However, as this strategy has not yet borne results, China is keen to involve India – a country with a massively positive image among Afghans – in its drive to enhance its influence in Afghanistan. As the China-Pakistan Economic Corridor (CPEC), which is the centrepiece of the Belt and Road Initiative (BRI), is strongly opposed by India on sovereignty grounds as it passes through territory under Pakistani occupation but claimed by India, China is finding other ways to engage with India in Afghanistan. However, China must be persuaded to play a positive role in paving the way for direct talks between the Afghan government and the Afghan Taliban which is the only way for the future of peace and stability both in China, Afghanistan, Pakistan and India.
India has consistently pursued an anti-Taliban policy. Currently, New Delhi is not very happy with the prospects of direct talks between Washington and the Afghan Taliban as it would not only marginalise the Afghan government but also provide legitimacy to a terrorist outfit. The Indian side needs to tell China in clear terms that Beijing's attempts to court the Afghan Taliban are not conducive for regional peace and stability.
China's propensity to shield Pakistan's undesirable behaviour has been the real impediment in counter-terror cooperation between New Delhi and Beijing. India-China joint efforts at capacity building of the Afghan State are also not going to achieve anything substantial as long as China does not ask Pakistan to stop hosting the Afghan Taliban's safe havens in its territory.
Find latest and upcoming tech gadgets online on Tech2 Gadgets. Get technology news, gadgets reviews & ratings. Popular gadgets including laptop, tablet and mobile specifications, features, prices, comparison.
India
It is time for the stakeholders to formulate a plan that will keep principles of sustainable tourism upfront. The pandemic has forced consumers to be more cautious and focus on sustainability and local communities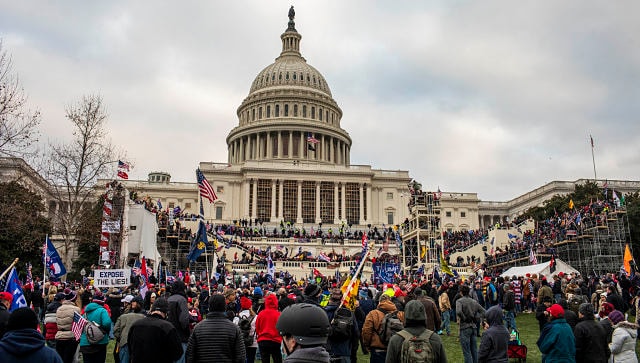 World
A full reckoning will take months or even years, and many lawmakers have called for a formal commission to investigate
India
Governments can ensure that religious processions don't end in violence. For that though, the lives of innocent citizens, especially minorities, should matter to them