India at risk of being caught in US-Pak crossfire
The first threat to an ill-prepared India is near-term proximate in nature while the second a long-term strategic one.
When elephants fight, it is the grassland that gets trampled. The daily war of words between the US and Pakistan doesn't quite make for a fight between combatants in the same heavyweight category, but even so, as a result of this duel, it a third party—India—that faces a heightened risk on two counts.
The first is a near-term proximate threat; the second is a long-term strategic threat; India is sadly ill-prepared to face either of them with any earnestness.
The context in which those threats to India arise is the ongoing slam-fest between the US and Pakistan, which has been building up for a while, but has acquired a rare intensity in recent weeks. The US, which for long soft-pedalled Indian concerns about the role of the ISI in sponsoring terror against India, has since the May killing of Osama bin Laden, come face-to-face with Pakistan's double-game.
And after last fortnight's attacks on US interests in Afghanistan, which the US says was masterminded by the ISI and operationalised through the Haqqani network, even those within the US security establishment who had been talking up the help they had been securing from the Pakistan military are now openly acknowledging the extent of Pakistan's perfidy.
Senior US officials have hinted that they will do "whatever it takes" to protect their security interests in Afghanistan – including, presumably, undertake unilateral strikes (of the sorts that led to the bin Laden killing) in Pakistan. There is increasing speculation that we'll see aggressive 'hot pursuit' of terrorists who strike in Afghanistan and retreat into Pakistan. And since the Durand Line, which separates Pakistan from Afghanistan, isn't an internationally recognised border, US will reason its actions are legitimate.
In other words, there is a very real risk of an escalation of tension along the Afghan-Pakistan border. There's one easy way for Pakistan to divert international attention away from that: by ratcheting up tension—and the prospect of a nuclear war— along its eastern flank, with India.
It is in this context that India faces a significant near-term threat of an audacious Pakistan-sponsored terrorist strike in India as an excuse for Pakistan to rattle its nuclear sabres.
Just as in November 2008, when Pakistan masterminded the Mumbai attacks to escalate tension in the eastern front so as to back off from counter-terrorism operations along the Af-Pak border, from a Pakistani perspective, India is a sitting duck for a terrorist strike.
Its calculation will be that the Indian government will perforce have to respond to the provocation, which will escalate tension along their border. And just as in November 2008, the US will likely urge India to exercise restraint – because the build-up of troops on Pakistan's eastern front is taking away attention from where it wants it: along the Durand Line.
The second threat to India comes from a long-term strategic perspective. Even today, there are US officials who, for all their distrust of Pakistan, buy the argument that the roots of terrorism in the subcontinent can be traced to the unresolved Kashmir issue. Despite compelling evidence that the even the Kashmir-focussed Pakistani terrorists groups have a larger agenda – the disintegration of a secular India and a global jihad that targets even America – the line has found traction among a section of US policymakers.
The risk then is that if US officials pullback from the brinkmanship games with Pakistan, and begin once again to count on its cooperation, they could perhaps turn up the pressure on India to resolve the Kashmir dispute.
Over the past fortnight, as India espoused an independent foreign policy line on Palestine, and underlined that with a planned visit by Prime Minister Manmohan Singh to Iran, US officials have hinted darkly that they were looking for patterns from India's foreign policy stance. If they perceive that India isn't perhaps "pliant" enough on the votes and issues that matter to the US, they can turn up the heat on India vis-a-vis Kashmir if it gives them a chance to advance their own strategic interests in Afghanistan.
Either way, India faces the risk of collateral damage from the US-Pak slamfest.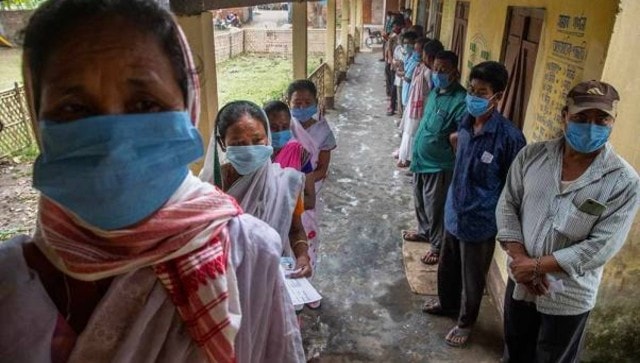 Politics
A polling station is a designated place where electors go to cast their vote. A polling booth, on the other hand, is set up by parties and candidates beyond a distance of 200 meters from the polling stations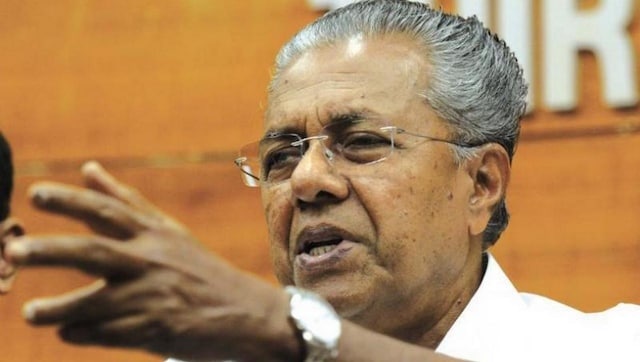 Politics
Along with welfare politics, the Left has also benefited from the significant shift in Kerala's political landscape with the rise of Hindu nationalism
India
At the city's Chamrajpet crematorium, authorities had to put up a 'housefull' sign and families were told to wait with bodies in ambulances to avoid overcrowding