In U.S. Senate race, Florida Democrat sues seeking hand recount of county
By Letitia Stein TAMPA, Fla.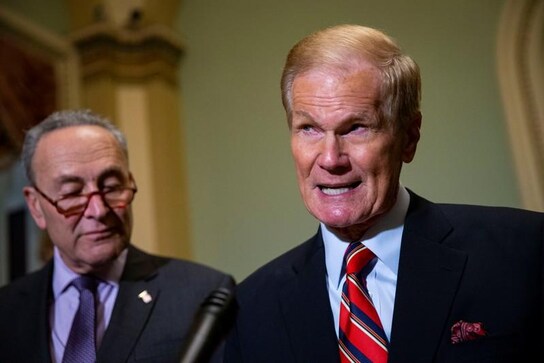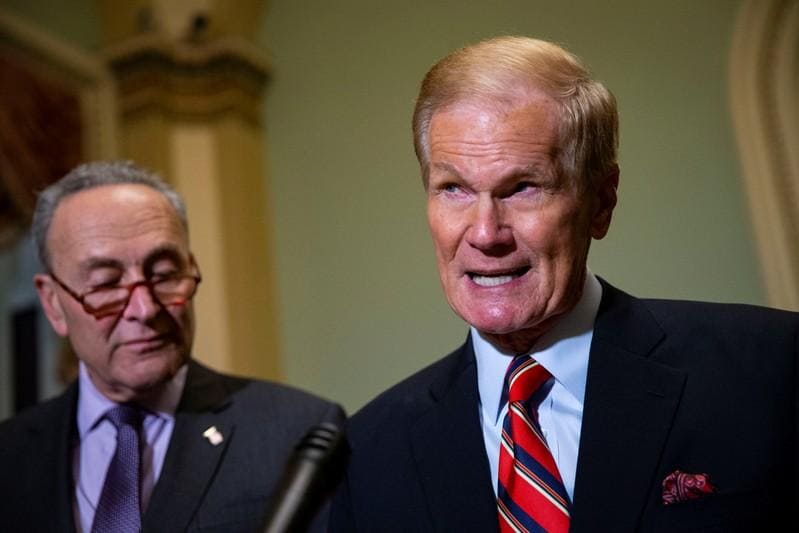 By Letitia Stein
TAMPA, Fla. (Reuters) - Democratic U.S. Senator Bill Nelson's campaign on Thursday said it had sued Florida election officials seeking a hand recount of ballots in liberal-leaning Palm Beach County in his re-election contest against Republican Rick Scott.
State election officials earlier completed an electronic recount of ballots, triggered under state law after initial Nov. 6 election tallies showed Scott with a narrow margin of victory over the three-term incumbent. The Florida Secretary of State's office did not immediately release updated election results after the recount.
"We have sued Palm Beach County and the Florida Sec of State to require a hand count of all ballots in the county due to systematic machine failure during the machine recount," Nelson's attorney, Marc Elias, said on Twitter.
Palm Beach County officials said the machines they were using to recount ballots overheated and caused the county to miss the deadline for completing an electronic recount.
The state electronic recount concluded after U.S. District Judge Mark Walker in Tallahassee, Florida, cleared the way to include ballots from as many as 5,000 people across the state who submitted ballots by mail that were rejected by election officials. A Georgia federal judge issued a similar ruling as that state worked to resolve a close governor's race.
In Florida, the recount of close races and attendant legal disputes over the validity of votes have stirred memories of the 2000 U.S. presidential election, when the U.S. Supreme Court stopped an ongoing recount in the state and sent George W. Bush to the White House.
Initial counts before the recount showed Scott, Florida's outgoing governor, leading in his bid to unseat Nelson. Republican Ron DeSantis led Democrat Andrew Gillum in the governor's race.
The Scott campaign in a statement said its margin of victory had increased moderately as a result of the recount and called on Nelson to concede.
In both races the initial margins of victory were below the 0.5 percentage point threshold at which state law requires a recount of ballots. If the margin is below 0.25 percent by the end of the electronic recount, a second round of recounting by hand will follow.
"Last week, Florida voters elected me as their next U.S. Senator and now the ballots have been counted twice," Scott said in a statement, calling on Nelson to end the recount process.
Overall control of the U.S. Senate is not at stake in the Florida race. President Donald Trump's fellow Republicans extended their majority in the chamber while Democrats took a majority in the House of Representatives. But both the Senate and governor's races are being closely scrutinized as Florida is traditionally a key swing state in presidential elections.
The Democrats' majority in the new House expanded by another seat on Thursday when the Maine Secretary of State's office declared Jared Golden the winner of a race against incumbent Republican Representative Bruce Poliquin. That race represented an early test of a new state ranked-choice voting system, designed to prevent candidates in races with three or more contenders from winning office without majority support.
'LAUGHING STOCK'
Walker grew testy during a series of Thursday hearings about lawsuits over the recounts, voicing frustration about how to handle uneven progress in different counties and also the Florida legislature's response to historic election problems.
"We have been the laughing stock of the world election after election," Walker said. "But we've still chosen not to fix this."
Separately, a federal judge in Georgia ordered state election officials to count some previously rejected ballots in that state's governor's race, where ballots are still being tallied but Republican former Secretary of State Brian Kemp has declared victory over Democrat Stacey Abrams.
It was not clear that additional ballots allowed in either Florida or Georgia would tip the races in question.
Pre-recount tallies from Florida show Scott leading Nelson by 50.07 percent of the vote to 49.92, with DeSantis holding 49.59 percent to Gillum's 49.18 percent.
Georgia's results show Kemp leading Abrams 50.23 percent to 48.83 percent. The election was a three-way race that included a Libertarian candidate who drew close to 1 percent of the vote, and if Kemp's total ended up dipping below 50 percent, he and Abrams would proceed to a runoff next month.
Just three of 15 consequential recounts of statewide U.S. elections from 2000 through 2015 resulted in a change of winner, according to a 2016 analysis by FairVote. Those recounts resulted in an average margin swing of just 0.019 percent - less than the margins in any of the three races currently being recounted, according to the nonpartisan group.
This year's campaigns went down as the most expensive midterm elections in U.S. history, with some $5.25 billion spent on advertising, up 78 percent from the last midterm elections in 2014, according to a Kantar Media analysis released on Thursday. Spending was 20 percent higher than the 2016 presidential election.
(Reporting by Letitia Stein, writing by Scott Malone; Editing by Cynthia Osterman; Editing by Frances Kerry and Cynthia Osterman)
This story has not been edited by Firstpost staff and is generated by auto-feed.
India
Both were trying to free their motorcycle from the rail track when the accident occured, SP (City) Martand Prakash Singh said
News & Analysis
NEW YORK (Reuters) -The price of cryptocurrencies plunged and crypto trading was delayed on Tuesday, a day in which El Salvador ran into snags as the first country to adopt bitcoin as legal tender. Shares of blockchain-related firms also fell as crypto stocks were hit by trading platform outages. But the major focus was on El Salvador, where the government had to temporarily unplug a digital wallet to cope with demand.
News & Analysis
By Joseph White and Sanjana Shivdas (Reuters) -The head of Apple Inc's car project, Doug Field, is going to work for Ford Motor Co to lead the automaker's advanced technology and embedded systems efforts, a hiring coup for Ford Chief Executive Jim Farley.