Donald Trump's pick-up line for teens: 'In a couple of years I'll be dating you'
In a campaign which is increasingly becoming sexist, it is getting difficult ot keep track of all the sexual assault charges made against Republican nominee Donald Trump.
In a campaign, for the US presidential election 2016, which is increasingly becoming sexist, it is getting difficult to keep track of all the sexual assault charges that have been made against Republican nominee Donald Trump.
After several women came forward to share their stories, a Chicago Tribune wire from December 1992 has been discovered which shows that Trump has a pattern of trying to charm young girls with a line about dating him.
According to the report, Trump approached a youth choir group outside the then-Trump-owned Plaza hotel in New York and engaged in chatter with them. He then asked a young girl of 14 about her age. When she replied, the then 46-year-old Trump said, "Wow! Just think — in a couple of years I'll be dating you."
In the same year, the Republican nominee made a similar comment about a 10-year-old. Recently CBS News released a footage from "Entertainment Tonight" Christmas special. In the clip, Trump is heard engaging in a conversation with a child. Then he tells someone off-camera, "I am going to be dating her in 10 years. Can you believe it?" Trump was between marriages at the time.
Trump is currently embroiled in sexual assault allegations made by several women. In a recent report by The New York Times, two women have come forward with allegations of sexual harassment against the GOP candidate. The women came forward to tell their stories after Sunday's presidential debate in which Trump denied having ever sexually assaulted women. One woman claimed that he touched her inappropriately and the other claimed that he "groped her and/or forcibly kissed her". He denied the report, and his lawyer sent a legal notice to the publication.
Trump's attorney said failure to retract the piece and remove it from the newspaper's website would leave him "no option but to pursue all available actions and remedies".
Earlier, BuzzFeed News reported that four contestants in the 1997 Miss Teen USA beauty pageant said Trump walked into the dressing room while the participants, some as young as 15, were changing.
The Trump campaign is facing a lot of pressure after a stream of Republican leaders withdrew their support from the party's nominee following the emergence of the 2005 tape.
Trump has since then gone on the offensive against senior Republican figures including House Speaker Paul Ryan and Senator John McCain.
With inputs from agencies
World
The Vienna talks aimed at reviving the deal were suspended in June, when Iran elected ultraconservative Ebrahim Raisi as president
World
It is unclear if the Saudi royal family was aware of the fake furs or was deceived by a supplier. The Saudi Embassy in Washington declined to respond to the matter, as did a spokesperson for Trump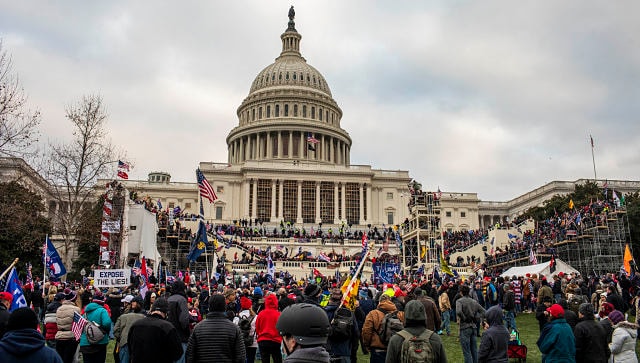 World
The Biden administration, in clearing the documents for release, said the violent siege of the Capitol more than nine months ago was such an extraordinary circumstance that it merited waiving the privilege that usually protects White House communications.