Imran Khan's party 'bunch of opportunists': Gilani
Indicating that Imran Khan's Pakistan Tehrik-e-Insaf had the backing of the security establishment, Premier Yousuf Raza Gilani today described it as a 'king's party' comprising a 'bunch of opportunists.'
Islamabad: Indicating that Imran Khan's Pakistan Tehrik-e-Insaf had the backing of the security establishment, Premier Yousuf Raza Gilani today described it as a "king's party" comprising a "bunch of opportunists."
"The PPP has had a long fight, it has a viewpoint and philosophy. These people joining other parties have no philosophy or viewpoint. They are a bunch of opportunists but a king's party ends with the king," he said, without naming 59-year-old Imran Khan.
He made the remarks while speaking to the media after offering prayers at the grave of slain former Premier Benazir Bhutto at Garhi Khuda Baksh in Sindh province on the fourth anniversary of her assassination.
Gilani yesterday also took a swipe at the cricketer-turned-politician, who is among those calling for early polls.
The had Premier contended that all political parties wanted the next general election to be held on schedule in 2013.
"No party is in a hurry for elections. Even the revolutionaries are in no hurry at all for early polls," he said, in a reference to Imran Khan's Pakistan Tehrik-e-Insaf party which has been talking of ushering in a revolution in Pakistan's political system.
There was consensus among all political parties on letting the current system continue, he had said.
"Those people who are talking of revolution – are there any new people among the revolutionaries or are they mostly those who wanted to bring revolution along with (former military ruler) Gen (Pervez) Musharraf?" he had asked.
PTI
Find latest and upcoming tech gadgets online on Tech2 Gadgets. Get technology news, gadgets reviews & ratings. Popular gadgets including laptop, tablet and mobile specifications, features, prices, comparison.
Politics
Singhvi alleged that the PM-CARES fund is not even subjected to audit by any public authority, including the CAG.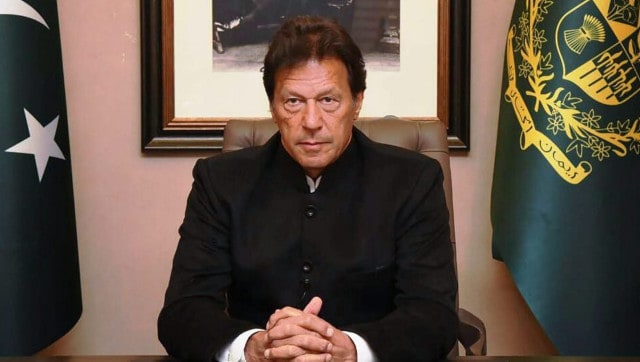 World
Speaking in parliament during the budget session, Khan said the American forces entered Pakistan and killed bin Laden without informing Islamabad after which everyone started abusing his country.
First Cricket News
The Pakistan squad has to leave on 28 June for the series scheduled to be held next month, he said.