Imran Khan's 100 days likely to be marked by chaos as new Pakistan PM fails to impress in first speech in Parliament
Pakistan PM Imran Khan's speech in the Parliament was hardly inspiring; at least twice during his speech, he declared that he had come to power on his own feet and not through the patronage of a military dictator
Imran Khan finally made it to his chair in the Pakistan Parliament in his first entry into that august house as Prime Minister designate. That in itself was reportedly a bit of a risk, since Khan quite literally lost his way along the corridors of that vast building, arriving rather flustered. Worse, the Parliament session which marked his formal election and invitation to form a government, was marked by some of the worst chaos that has ever been seen in those hallowed halls, where many a muscular parliamentarian has slugged it out with an equally hirsute opponent in the past.
That chaos continued through Imran's inaugural speech as Prime Minister with the Opposition benches shouting slogans against him and alleging rigged elections. This incessant noise could probably explain to a limited extent, why the new Prime Minister elect sounded more like he was again on the street leading an agitation, than making his first formal speech in the Parliament.
Perhaps the unexpected chaos unnerved him, but it's certainly not a pointer to stability and calm that is required of the head of state of any country.
Khan also seemed to have been stung by public accusations from both from the national media and the foreign press of his prime ministership being propped up by the establishment. At least twice during the speech, he declared that he had come to power on his own feet (and presumably that of his party had anyone cared to ask) and not through the patronage of a military dictator.
He promised to bring back the looted money and punish 'dacoits' who had stolen the people's money. The only ministerial promises discernible were that the Parliament would be "empowered" and that as the Prime Minister of Pakistan he would be in the House twice a month to answer questions. That was again a defensive position. Khan is known to have been among those Parliamentarians with the worst attendance record.
Overall, as everyone agreed, the speech was hardly an inspired one. A psychologist would probably see the speech as evidence of a massive ego and equally massive insecurity. Time will tell.
Imran's insecurity is hardly surprising in Pakistan, where heads of state have been routinely sent to prison, or exiled. But insecurity becomes worse when the government of the day has to manage with a less than commanding position. According to reports so far, six of sixteen coveted Cabinet level posts have gone to allies like the PML-Q, MQM-P and others. That first list does not yet include the Jamhoori Watan Party and the Balochistan National Party (BNP). So, the total is likely to rise soon from a 21-member Cabinet. It may be remembered that earlier the party had one of the largest Cabinets ever in Khyber Pakhtunkhwa despite promises of frugality and discipline. The awarding of Cabinet posts is going to be an uphill task, particularly with the military known to be looking over his shoulder.
Some rawness of experience in power is also apparent elsewhere. His nomination of Usman Khan Buzdar for the post of Chief Minister Punjab, is already been seen as a mistake. Khan seemed to think he had chosen a person of humble origin and tax base, but Buzdar is anything but that. He comes from a political family, and has only joined the PTI, just days before elections.
Moreover, the selection of Buzdar — who is leading light of the movement for creation of a separate South Punjab (Janoobi Punjab Sooba Mahaz) — is the signal to the Sharifs that this project of dividing Pakistan's core province is set to go through. That's not just a signal for more confrontational politics, but seems to be a pointer that the party chief is not entirely in the know of party matters.
In other areas, there is evidence of careful selection and probable cheer for those who wish Pakistan well. One of these is the appointment of Dr Ishrat Hussain as Advisor. His portfolio of Institutional Reforms and Austerity may be mysteriously worded, but as a former governor of the State Bank of Pakistan at a time of financial and institutional reform, he knows his business. That may assuage some concerns of financial institutions, particularly the IMF. He's also an establishment man, but that seems to be a trend in the present Cabinet. As the Express Tribune observed, seven of the ministers and advisors appointed, were officeholders during the Musharraf era.
Similarly, the appointment of Asad Umar as Minister of Finance was expected and will probably provide a breather to the business community. After successfully heading Engro and increasing its revenues from Rs 13bn to Rs 114bn in less than ten years, he quietly stepped away from the corporate world into that of politics. At the time of elections, he had declared assets of more than Rs 68cr. This is a man who will look at policies in terms of whether or not it will bring in the much-needed money into the national kitty. In that sense, he would be a friend to business houses everywhere — including India — provided they deliver to Pakistan. He also knows his petrochemicals.
There are many other good picks. But the one which will receive the most attention from India is that of Shah Mehmood Qureshi, the 32nd Sajjada Nashin of Darbar Hazrat Baha-ud-din Zakariyya of the Sufi faith. He's been foreign minister before, under the Pakistan People's Party (PPP), but had to resign over the issue of Raymond Davis, a US national and CIA Contractor of whom it was said "he came, he saw, he shot" two Pakistani nationals in the busy streets of Lahore. The case brought bilateral relations with the US dangerously low. Davis was eventually allowed to claim immunity after payment of "diyat" (compensation) to the victim's family. The whole incident was a diplomatic nightmare, and its first victim was Qureshi. If anyone in India thinks the new Pakistan foreign minister is going to risk a repeat in the case of Kulbhushan Jadhav, they're being optimistic to levels of lunacy. And yes, he also had the misfortune of holding office during the 26/11 Mumbai attacks. This is not going to be easy.
Pakistan's new defence minister Pervez Khattak is a long time associate of Imran Khan, in fact from the college days. He is rated to have performed credibly as the chief minister of Khyber Pakhtunkhwa in terms of administration, but remains tainted by corruption charges. Khattak wanted to go back to his previous post, and he can hardly be blamed for that. As Defence Minister he will simply have to sign on to whatever Rawalpindi puts up.
India's security and diplomatic elite will heave a sigh of relief that Shireen Mazhari, that fire breathing dragon who slays nay sayers, has been given the human rights portfolio instead of the Foreign Ministry she clearly coveted. But it was always a foregone conclusion that Qureshi would get the post since he outranks her in experience, apart from other qualities expected of a diplomat.
India can expect a notable spike in human rights allegations from Pakistan at the United Nations and other bodies. But that old adage applies. Those who live in glass houses can and do throw stones, and wind up destroying themselves. That's probably what one can expect from Mazhari.
Imran's first 100 days will be closely monitored even as more Cabinet picks are awaited. He has his work cut out for him during this period. The outgoing caretaker government has advised tight financial measures including fiscal adjustments to the tune of Rs 600 billion and high interest rates. The committees from the Financial Action Task Force have provided their advisories, and the IMF is expected to provide theirs. Imran had promised a 'tsunami' during his election trail. As the Prime Minister of Pakistan that may be precisely what he will get. Only this time at the receiving end.
Explainers
Pakistani lawmakers said that the previous Imran Khan-led government's counter-terrorism policies and strategies were never approved by the National Assembly. They criticised the PTI regime's decision to negotiate with militants and resettle them in the country as 'faulty'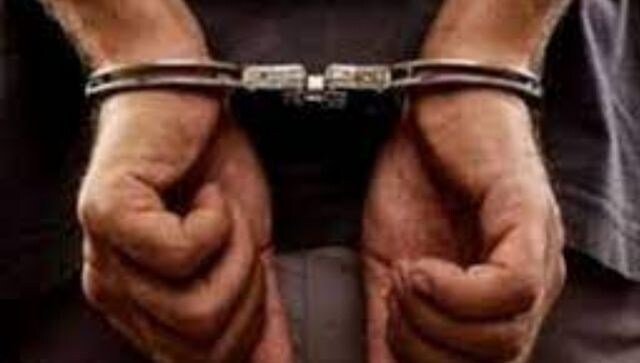 World
Fawad Chaudhry, who was information minister under Khan, was detained in a pre-dawn raid on his home in the eastern city of Lahore
World
Chaudhry, a former federal minister for information and broadcasting, is facing sedition charges for publicly "threatening" the members of the Election Commission of Pakistan