Imran Khan, the cricket captain, was a megalomaniac who ran Pakistan team as his fiefdom; will he change as PM?
Imran Khan believed he could rewrite the rules to suit the moment. He had scant regard for tournament rules, opponents, television channels, or even his own board. He ran the Pakistan team like a megalomaniac, where his word was law.
Two diabolical gestures, which initially seemed magnanimous, reveal the deviousness that is part of the persona of former Pakistan cricket captain and the country's prime minister-in waiting Imran Khan.
Khan, once one of cricket's foremost all-rounders, is almost certain to be installed as the world's first Test cricketer turned prime minister after his party, the Pakistan Tehreek-e-Insaaf (PTI), supported by the powerful military, gained a sizeable lead in Pakistan's general elections held this week.
Pakistan watchers in India would also be keen to see how someone who rode roughshod over cricket tradition and fairplay would adapt to the pulls and pressures of politics and statesmanship.
To recount, Khan's first camouflaged devilish ploy was undoubtedly his call for neutral umpires for the second cricket Test of the home series against the "unofficial World Champions" West Indies. He was then hailed as a pioneer of fair play. Of course Pakistan were expected to lose the Test, and when they were promptly thrashed by an innings, nobody thought the worse for it. Khan's Machiavellian bent of mind came to the fore much later; long after he had stunned the cricketing world by opting for neutral umpires, his Pakistan faced off against arch-rivals India for the 1989-90 series.
Khan's Pakistan had become masters of the black art of reverse swing and were confident that they were the lone exponents of it. Khan thought he had the ultimate secret weapon to again ambush India, just like Pakistan did during the 1978 series. At that time when questions were raised on how Pakistanis alone were able to swing the ball so prodigiously even when it was old, he had explained it away as Sarfaraz Ahmed's uncanny ability to sniff out which ball would swing. (Even hardened journalists bought that tall story).
Unfortunately for Pakistan and Khan, Manoj Prabhakar cottoned on to the idea and in turn taught Kapil Dev a thing or two of reverse swing. Khan's plans disintegrated resoundingly.
Of course, at that time, and even later, nobody quite knew how reverse swing worked. There were ideas and theories floated around, but not with any conviction.
It was after he retired and wrote a book that Imran Khan let the cat out of the bag on television and in print. He literally threw his teammates under the bus when he explained how they used bottle caps, screw drivers and knives to scruff the ball. By then he had made a lot of money to finance the cancer hospital in memory of his mother.
The striking thing about Khan was that he worked very hard to not put a foot wrong in public. In this, he was intensely image conscious and ensured that he never publicly appeared to be overly friendly or informal in speech or conduct with anybody — teammates, officials, rivals or the media. It was part of the image he cultivated, and it grew on him.
In 1987, a couple of days before the famous Bangalore Test — Sunil Gavaskar's farewell match — a close acquaintance and erstwhile treasurer of the Sports Writers Association of Bangalore, Ali Hafeez, wanted to interview Khan and asked me to speak to him. I was a rookie reporter who had done a bit of cricket but had never seen or met Khan, though I had met a couple of other Pakistani cricketers during EAS Prasanna's benefit match.
I was warned that Khan would simply ignore me and walk away, but with Hafeez — a gentle, soft-spoken and shy senior reporter — insisting that he was under tremendous pressure from his Urdu newspaper folks to interview Khan, I made the approach.
Those days it was easier to meet and talk to top cricketers on the ground, during nets, in the dressing room or after play rather than at the hotel. Security was virtually non-existent, if you went by today's standards.
Khan not only heard us out but also gave an elaborate interview on the ground in full public view, something unusual we were later told.
I later ran into the Pakistani skipper while covering a tournament in Sharjah, and by then he had become exceedingly haughty and dismissive of everybody around him.
In one tournament, Pakistan had to win their last league match against India to qualify for the final. India were ahead on run-rate when light failed dramatically (There were no floodlights at Sharjah then). The Indian batsmen were about to walk off for light when convenor Asif Iqbal and the Pakistan manager on Khan's urging rushed to the field and convinced the Sri Lankan umpires that play should carry on. India's manager Ashok Mankad too rushed to the field to speak to Khan, but the latter kept turning his back on him and repeatedly walked away. It was quite an embarrassing sight to see a slighted Mankad returning to the pavilion. Pakistan bowled in what was extremely poor light to win by four runs.
Pakistan had lost its first round league matches to India and West Indies and won the second round matches by 4 runs and 1 run respectively to set up the title clash with India. And that was another crazy match, with Aaqib Javed bagging seven wickets including a hat-trick of LBWs.
Khan later revealed that he offered the reduce the second league match against India to 40-a-side in order to avoid poor light in the evening, but Indian captain Mohammed Azharuddin refuse.
It was a shocking revelation, for it showed how Khan sincerely believed that he could rewrite the rules to suit the moment. He had scant regard for tournament rules, opponents, television channels, his own board, or anyone else for that matter. He ran the Pakistan team like a megalomaniac, caring two hoots for the selectors and dropping any player he thought would not fit into his scheme of things. He chose players at his whims and fancy. His word was law.
He was livid when told that the umpires had conspired to have India lose in the final, which is why they gave three LBW decisions against Ravi Shastri, Azharuddin and Sachin Tendulkar, all playing off the front foot. He said that any umpire would have given it out.
Imran Khan was a law unto himself, at least where Pakistan cricket was concerned. While he cultivated an apparently aloof image for himself, he strategically let loose the perky and extremely obnoxious Javed Miandad to get under the opponents' skin and unsettle them.
His love affair with his team ended when he held on to the 1992 World Cup, winning the prize money and utilising it for the cancer hospital. The players, however, never forgave him and actually boycotted his farewell dinner.
He then himself turned his back on cricket, and except for the odd television commentary, used all the goodwill to carve out a career in politics. But if his stint as Pakistan cricket skipper in anything to go by, democracy and Imran Khan are a contradiction of terms.
India
Hinduism can be seen as oscillating between its ethnic and universalistic poles. Under the Congress, the universalistic pole was pushed probably to its stretching point, and now under the BJP, we may be seeing a shift towards the ethnic pole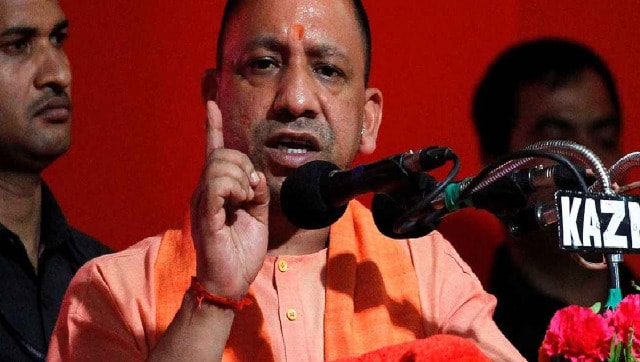 Politics
Yogi Adityanath has done well as chief minister of Uttar Pradesh and it is a matter of shame if the BJP cannot capitalise on that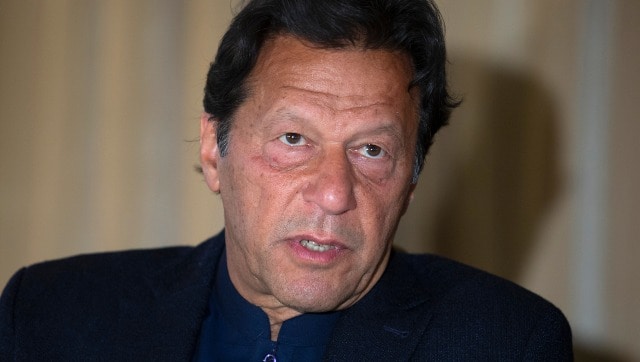 World
How much of a long rope the army leadership gives to the Imran Khan government may depend on a variety of complex factors over the next few months