Imran Khan likely to face a bouncy pitch in 'first 100 days'; hurdles starting with China may stump his hope for a smooth turf
While Kashmir is at the forefront of Imran Khan's foreign policy agenda, he also wants to restart negotiations with India on the Indus Waters Treaty.
Everything in Pakistan is in "postponement mode". The Election Commission of Pakistan has yet to issue its final notifications on the winning candidates, and authorities are still dithering on just who was responsible for the breakdown of the Result Transmission System (RTS), which had forced polling stations to fall back to physical counting of votes.
Besides these issues, Imran Khan's swearing-in ceremony seems to be getting pushed, as well. This may be due to the fact that the headhunters of his Pakistan Tehreek-e-Insaf (PTI) are allegedly busy buying elected candidates to secure a dominating majority in Parliament and in Punjab province. This is a time-consuming exercise. After all, everyone wants his pound of flesh, either in cash or in the form of a good Cabinet post.
Falling current account deficit and a whopping IMF loan demand
But despite the cry of rigged elections rising by the day, there is no likelihood that anyone but Imran is going to be the head of a recalcitrant and divided country, presiding over an even more divided and fractured Parliament.
First off the bat is the problem of getting a loan of around $11 billion from the International Monetary Fund (IMF) — the highest amount requested from the IMF in the last decade — to address a perilously dipping current account deficit. Despite China channeling an estimated $7 billion under terms that remain opaque, there is enough to show that this "funding" is nowhere near enough to address Pakistan's economic crisis.
However, as The Wall Street Journal reported, there is mounting opposition to loans from the IMF, with 16 Pakistani senators writing to the body with some serious questions about China's "weaponising capital" in Asia and Africa and increasingly in Europe, as well. Their specific concerns include Chinese activity in Gwadar, a port that has little commercial value, sitting as it does far from the shipping lanes serviced admirably by Dubai and others.
Add to that the earlier acerbic remarks by United States Secretary of State Mike Pompeo on the issue of the IMF virtually funding China's One Belt, One Road initiative, and the future Prime Minister of Pakistan clearly has a problem on his hands. His finance minister-designate has promised transparency on all deals with China. But he has to get Beijing to agree first, and that's not going to be an easy task. None of this appears in Imran's "first 100 days" speech, where he merely identified the China-Pakistan Economic Corridor (CPEC) as a "game changer".
In the same speech, he insisted that "the burden of taxation" on businessmen, traders and industries would be reduced. For a country where less than 1 percent of the population pays taxes, and banks have information on only 12 million of the 40 million accounts, that's going to be a another difficult task. It also contradicts what the incumbent Finance Minister Asad Umer has been saying. Umer has been calling for prioritising income tax (which is 10 percent of revenue at present) as against indirect taxes (90 percent of revenue).
Imran has also promised to build 5 million houses in the first 100 days of being in power and reduce electricity and gas prices, the very areas the IMF is likely to target to increase the country's revenues. For now, the PTI chief is likely to be on the path of a head-on collision with the IMF.
FATA merger and Pashtun opposition
There are other areas that the prime minister-to be has vowed to deal with in his first 100 day. One of them is to begin the actual process of bringing about reforms to Federally Administered Tribal Areas (FATA). Although the necessary constitutional amendment to allow the merger of FATA with Khyber Pakhtunkhwa will probably get the assent of the new President of Pakistan, the merger is likely to take at least five years.
Imran could simply announce a formal beginning of the process, but there's trouble there, too. The proposed changes, which includes the provisions of the Rewaj Bill, has been criticised strongly on the grounds that it is worse in some ways than the earlier Frontier Crimes Regulations it is meant to replace. For instance, Pakistan's security forces retain the right to move entire villages on security concerns, while the powers of the political agent remain more or less intact. The reform also creates a legal nightmare in terms of implementing it in the six agencies and seven tribal pockets, each of which have their own customs and traditions.
PTI's strong win in the tribal areas are due in part to expectations from the proposed merger. When those expectations are exposed to reality, more trouble is likely, particularly in Waziristan, where two candidates of the Pashtun Tahafuz Movement (PTM) have made it to the National Assembly. The main position of the PTM is crimping the role of Pakistani security forces and ending disappearances, threats and searches of Pashtuns. This is not part of Imran's election manifesto at all.
There is no shortage of issues likely to hamper Imran's 100-day plan. Another specific promise was the bifurcation of Punjab with a separate South Punjab province. This is a demand that has been around for decades, with different governments at the Centre using it to twist the tail of the Punjab politicians and never really getting any serious consideration until now.
This time, PTI vice chairman Shah Mehmood Quershi had strongly backed it. Quershi seems to be hankering for a chief minister's post, having missed the prime minister's chair time and again. Being part of a family that has been the caretaker of the Bahauddin Zakariya for generations, he has the clout to carry this through to an extent.
However, the Constitution demands that the creation of a new state have the support of a two-third majority in the National Assembly, the Senate as well as in the state concerned. The PTI is unlikely to get such a mandate in any of these bodies, particularly in the Punjab Assembly, despite the fact that eight influential defectors from the Pakistan Muslim League-Nawaz (PML-N) have created the South Punjab Province Front. The end result in the first 100 days could be severe political unrest, with the PML-N fighting back in a province where the winner has yet to be decided.
Foreign policy and relations with India
By merging his victory day speech, the PTI manifesto and various statements, one can gather the following: while Imran and PTI have prominently referred to Kashmir and the United Nations resolutions on the dispute, the main issue the prime minister-in-waiting is likely to take up with India is a review of the Indus Waters Treaty. A separate international law division is to be set up in the Foreign Ministry, where incidentally, Imran has taken a leaf out of Indian Prime Minister Narendra Modi's book by calling for lateral induction to ensure expertise.
Kashmir will remain the core concern in this respect, and Imran will want to restart negotiations with this in mind. With regard to China, Imran's awe of his neighbour was apparent in his victory speech, and Beijing will most likely be his first foreign trip. He is apparently looking to Beijing for tips to curb corruption, which includes getting black money back from tax havens, which according to a few estimates is at about Rs 43 trillion. While China will certainly encourage that effort, any demand for larger loans is likely to be met with bland assertions of everlasting friendship, deeper than the seas and higher than the mountains. Tired phrasing costs nothing.
However, Beijing will need a game plan to make the CPEC a more cost-effective and less threatening enterprise, and India may be an answer to both in Chinese eyes. It is the US position that is likely to bite the soonest. Opposition to IMF loans will translate into a good, long and hard look at the projects that China is backing in Pakistan, with the United Kingdom peering over American shoulders. That is actually all for the good as far as Pakistan is concerned, though this is likely to be the first hurdle for a future Prime Minister of Pakistan. The hurdle may be "made in China" but would certainly carry Rawalpindi's fingerprints on it.
Entertainment
Imran Khan has opted for anonymity over fame. There is no chance of a comeback. Imran is just not interested in being a film star.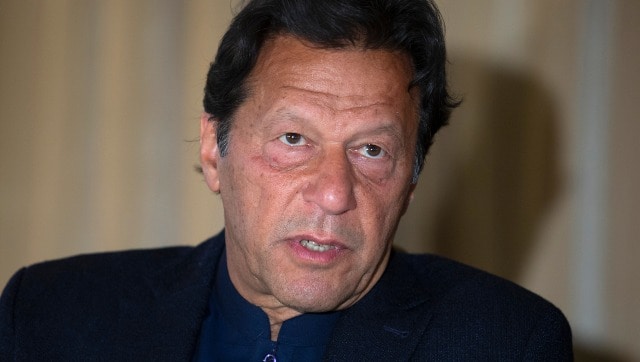 World
For the first time in over 75 years not only are there no Indian advisors in Afghanistan, there are now Pakistani advisors in their stead. This alone may be worth the price that Pakistan will continue to pay for its victory in Afghanistan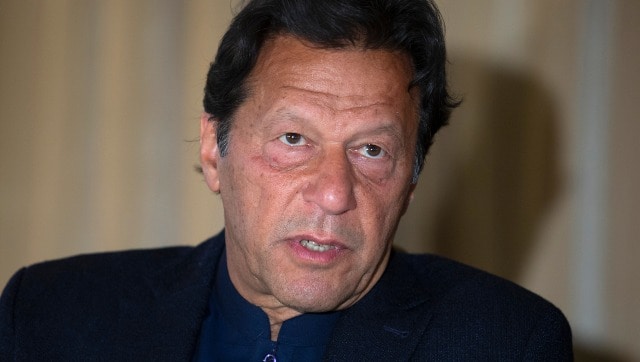 World
The NSP document further reveals the sterility of Pakistani thinking on a comprehensive basis. The country will sadly remain in the iron grip of its completely flawed approach to India