Imran Khan faces trouble ahead of Pakistan polls as ex-wife Reham makes sexual assault allegations in book
A book written by Pakistan Tehreek-e-Insaf (PTI) chief Imran Khan's former wife Reham Khan has caused a lot of trouble for the cricketer-turned-politician.
A book written by Pakistan Tehreek-e-Insaf (PTI) chief Imran Khan's estranged wife Reham Khan has caused a lot of trouble for the cricketer-turned-politician who is in the race to be Pakistan's prime minister after the 25 July general elections in the country.
Reham said on Monday that her former husband is not 'sadiq and amin' (honest and righteous) in line with constitutional provisions as he hid his third marriage for two months. Reham, whose marriage with Khan in 2015 ended after 10 months, asked Pakistan Supreme Court Chief Justice Saqib Nisar to take suo motu notice of the matter.
She claimed Khan had kept his marriage to faith healer Bushra Maneka under wraps for two months and equivocated when pressed for an answer. This constituted a violation of Article 62 and 63 of Pakistan's Constitution, she was quoted as saying by the Pakistani media.
Nawaz Sharif was disqualified as prime minister in the Panama Papers case by the Supreme Court under the same provision.
Reham is expected to launch the book before the general elections. The book is premised on her personal experiences as a "mother, wife, journalist and warrior".
According to News18, Reham has also said that the tell-all book will reveal instances of sexual assault or sexual favours, including some which are directly linked to Khan. She alleged that sexual favours were used to appoint people to powerful posts. "Sadly in Pakistan, this is not such a big problem," the report quoted her as saying.
"There have been certain inclusions in the party of people who have been charged for gang-rape for example. So, when I am voting for change, I don't see that change. The idea, the reason we supported Imran Khan was because he was against the status quo. But he has become a cheaper version of the status quo. It is sad that the PMLN and the Pakistan People's Party are actually looking cleaner than the PTI at the moment," the report quoted her as saying.
According to another report in The Guardian, Reham also alleged that she had been harassed for months by members of Khan's PTI. Her alleged harassers were seeking to block the release of her book.
She also criticised Khan over the recent nominations of candidates for the caretaker chief minister for Pakistan's Punjab province, for which the party has come under fire after it withdrew the name of its proposed candidate Nasir Khosa.
"How can a person run a country if he cannot give a name for the caretaker chief minister?" she asked.
Reham has remained at the centre of controversy after the manuscript of her book was leaked online, which irked several PTI leaders who took to Twitter to accuse her of being part of an "agenda" ahead of the 25 July general elections.
In fact, Reham has been served a legal notice by four persons: Her first husband Ijaz Rehman, cricketer Wasim Akram, British businessman Syed Zulfiqar Bukhari, and Khan's PTI media coordinator Anila Khawaja, who have claimed that she defamed them in her book, reported The Times of India.
The report also said that at pages 402 and 572 of the book's leaked online content, Reham had alleged that Akram used his late wife to carry out his sexual fantasies by arranging for another man to have sex with her while he watched. She has also accused Khawaja of having an illicit affair with Khan.
The 65-year-old Khan's previous two marriages ended in divorce. His first marriage was with Jemima Goldsmith, daughter of a British billionaire, in 1995, which lasted nine years.
Rumours about Khan's third marriage started circulating in January. However, he had rejected media reports that he had secretly married Bushra on 1 January.
On 19 February, Khan's PTI spokesperson Fawad Chaudhary said that the party chief married Bushra in a simple ceremony.
With inputs from Press Trust of India
World
As per the World Health Organisation (WHO), the aim of this day is to 'bring people together' in support of hand hygiene improvement across the world
Sports
FIFA cited "current disruption caused by the COVID-19 pandemic" for the decision, which was taken along with the Confederation of African Football (CAF).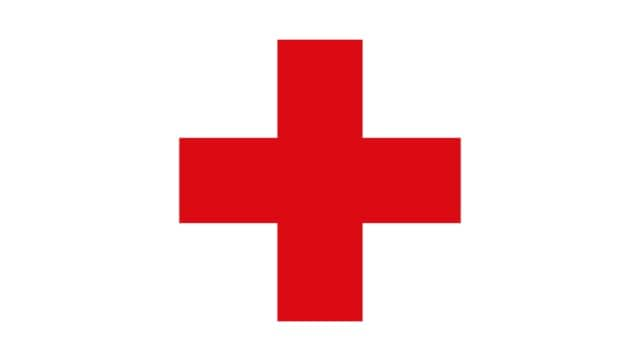 World
The day 8 May has been selected as the World Red Cross and Red Crescent Day in honour of Henry Dunant as it is his birth anniversary