Imran Khan draws censure for saying feminism degrading motherhood; PTI chief no stranger to gaffes
Pakistan Tehreek-e-Insaf (PTI) chief Imran Khan has begun taking giant strides politically. However, with a rise in political ascendancy come gaffes galore.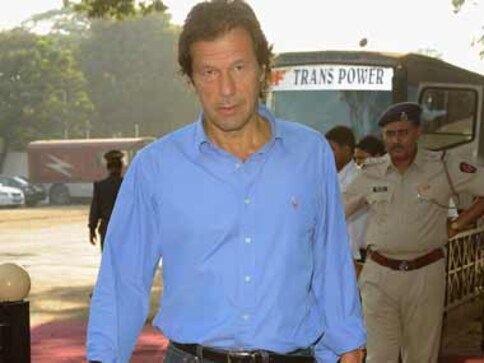 Pakistan's former Cricket World Cup winning captain and Pakistan Tehreek-e-Insaf (PTI) chief Imran Khan has begun taking giant strides politically. However, with a rise in political ascendancy come gaffes galore.
The PTI chief has begun aggressively targeting the 25 July general elections in Pakistan as his big break. Recently, he called the elections as being the "dawn of a new Pakistan".
However, if he does intend to make a big splash at the upcoming polls, Khan would need to cut down on the all-too-public gaffes he is prone to making. On Tuesday, he managed to upset a large section of the country's population — its women — by saying western notions of feminism were "degrading" the concept of motherhood.
"A mother is the biggest influence in her child's life," Khan told Pakistani media, as reported by India Today. "I disagree with the Western concept of feminism; it has completely degraded the role of a mother."
Several Twitterati panned the cricket legend for having a myopic view of how feminism works.
Feminism is literally what secured paid maternity leave for mothers in most of Europe and the world (so they could better care for their children), but I guess it's more useful to spout ignorant anti-feminist rhetoric to pander to your conservative base. https://t.co/bLaUxXWxVN

— Ammar Rashid (@AmmarRashidT) June 17, 2018
However, while social media warriors may delight in putting Khan in his place for this gaffe, it's far from being an isolated incident. Khan has had an unfortunate incident of saying the wrong things at the wrong times, so much that he's acquired a reputation for himself.
In December last year, he mixed up sidelined AIADMK leader VK Sasikala with the late party chief J Jayalalithaa. "Sasikala, a famous South Indian actress-turned-politician in India, died recently and her gold reserves, jewels and illegal stash of money were discovered from her house. A message to all corrupt leaders: The hoarded billions stolen from our impoverished masses will be left behind," he had tweeted in December last year.
Attached to the tweet was a series of pictures, purportedly of the cash and gold reserves that were recovered from the house.
There was just one problem: Sasikala was not the person Khan was referring to; it was Jayalalithaa. And even then, he had a few facts wrong. While the Income Tax department did conduct raids at Jayalalithaa's Poes Garden residence in Chennai, there weren't gold and cash reserves recovered, as claimed by Khan.
There was again a furious backlash on social media, forcing Khan to delete his tweet. By then, however, the damage had been done.
And it wasn't all political; he has also made controversial remarks about cricket, his sport of choice, that were seen as racist. Speaking following the Pakistan Super League (PSL) final in March 2017, Khan said most of the foreigners who participated in the tournament were "fatichar" (disreputable) players from Africa.
As reported by Hindustan Times, Khan was caught on camera saying, "Only two or three (foreign) players didn't want to come. The rest are all fatichar players who would have come anyway," he said. "I don't even know the names of any of these foreign players. It seems they just caught players from anywhere and got them here. They caught some from Africa and called them foreign players. We don't know who they were," he added.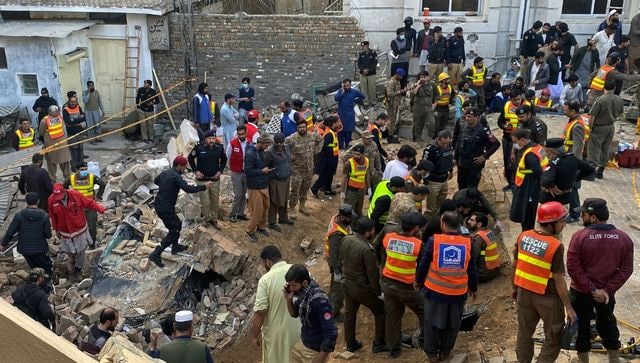 World
Over 30 people died and 150 were wounded, mostly police officers, as a Pakistani Taliban suicide bomber blew himself up in a crowded mosque in Peshawar. The attack on security forces by the Tehreek-e-Taliban Pakistan militants have increased since the group ended the ceasefire last November
World
The development came shortly after Chaudhry publicly criticised the Pakistan government for plotting to arrest the country's former prime minister Imran Khan.
Explainers
The European Union has recently approved at least four insects for human consumption including mealworms and house crickets. Mealworms, which taste 'a lot like peanuts', offer the same amount of protein, vitamins, and minerals as fish or meat