Russia's defence pact with Pak shows Modi govt's diplomacy failure
Moscow has rubbed it further for the Indians and declared its intentions by sending its defence minister to Pakistan and by inking a defence cooperation agreement with Pakistan.
This would go down as one of the worst strategic and diplomatic failures of India in recent times. Russia has stepped up its rapprochement with India's arch-rival Pakistan just as India is getting closer to the United States.
The unthinkable happened on 20 November when Russia-- India's tried and trusted friend, ally and strategic partner – signed a never-before defence cooperation agreement with Pakistan. The defence pact scripts a new history as Russia agreed to cooperate with Pakistan in combating terrorism and offered advanced counter-terrorism training to Pakistan.
The landmark Russia-Pakistan defence pact was inked during Russian Defence Minister Sergei Shoigu's visit to Pakistan, the first visit by a Russian Defence Minister to Pakistan in 45 years. The last visit to Pakistan was made by Soviet Union's defence minister Andrey Grechko.
The Russian move comes just about three weeks before Russian President Vladimir Putin visits India for an annual summit between India and Russia, an exercise going on since 2000.
Russia was the first country with which India has an institutionalized mechanism of holding annual summits, signifying the extremely close political relations between the two sides. The first such Indo-Russian annual summit was held in 2000.
Till date only Japan has been added to this extremely select list of countries with which India has been having an institutionalized mechanism of holding annual summits. This explains the importance of Indo-Russian bilateral relations.
The increasing bonhomie between Russia and Pakistan marks a stunning change in the rapidly changing and evolving international statecraft. It lives up to the old adage: There are no permanent friends or permanent enemies in politics; there are only permanent interests.
The Russians had already warned of decaying ties with India way back in June when they lifted their embargo on arms supplies to Pakistan and began negotiations for sale of combat helicopters to Pakistan. Despite India's strong protests the Russians are moving ahead with the proposed chopper sales to Pakistan and at least 20 attack helicopters are all set to be sold by the Russians to the Pakistanis.
Moscow has rubbed it further for the Indians and declared its intentions by sending its defence minister to Pakistan and by inking a defence cooperation agreement with Pakistan.
Russians have been miffed with New Delhi for several years. It started in 2012 when Russia lost contract for several big-ticket Indian defence deals and the situation exacerbated in 2013. By 2014 the Americans had usurped the number one position as India's top arms exporter – a position that the Russians had traditionally enjoyed for decades.
Now let's go back to the point made upfront: how the growing Russia-Pakistan synergy is a failure of Indian diplomacy in recent years.
The failure started with the previous UPA government. The failure of the present government led by Prime Minister Narendra Modi is that it has failed to stem the rot for the past six months it has been in office.
While Russian deputy Prime Minister Dmitry Rogozin has traveled to India since the Modi government took over, no senior political functionary of the Modi government has visited Russia.
However, all is still not lost. Signing of a defence pact between Russia and Pakistan does not mean that Russia has signed on the death warrants of Indo-Russian strategic partnership.
Similarly, Russia may have lost out on Indian arms deals worth several billion dollars, it cannot compensate for it by selling a few combat helicopters to Pakistan for a few scores of million dollars.
True, it is Russia's way of warning India against New Delhi's dalliance with the Americans. But the Russians also have genuine strategic interests in stepping up their bilateral cooperation with Pakistan, particularly in the sphere of security.
Russia had to open out to Pakistan in view of the upcoming thinning of American and NATO troops in Afghanistan. A lawless Afghanistan falling back into the clutches of Taliban is as hair-raising a nightmare for the Russian security managers as it is for the Indians. Pakistan is a crucial and unique stake-holder for Russia in this context.
The Indians will have to be genuinely concerned about the impact of the Russia-Pakistan defence agreement only if the Russians end up with harming Indian interests. But this is highly improbable. Russians are no fools. They won't sacrifice a carefully-nurtured relationship with a major power like India for the sake of improving relations with a country like Pakistan.
India has erred big time in allowing its relations with Russia to sour to this extent that Russia has inked a defence pact with Pakistan. The talk of Russia selling combat helicopters to Pakistan was a mere talk. But signing of a defence pact between Russia and Pakistan is a serious business which is not conducive either to India's national interests or to Indo-Russian friendship.
PM Modi will have to intervene in a big way to save the floundering Indo-Russian friendship. The problem needs to be fixed as early as possible. Modi's upcoming summit with Putin in New Delhi offers this opportunity.
The writer is Firstpost Consulting Editor and a strategic analyst who tweets @Kishkindha.
Subscribe to Moneycontrol Pro at ₹499 for the first year. Use code PRO499. Limited period offer. *T&C apply
India
The prime minister made the remarks on Wednesday while speaking at a webinar on privatisation by the Department of Investment and Public Asset Management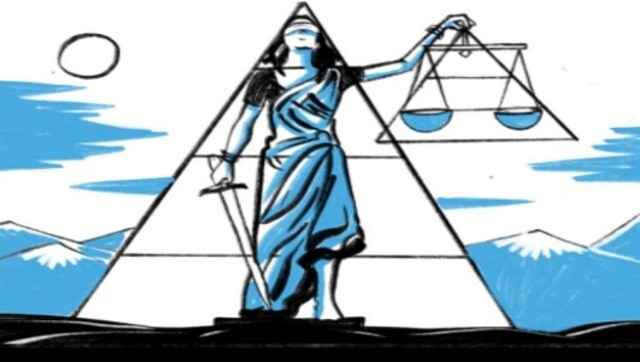 India
Marriage is not the institutional deliverance women are seeking from the court. Women are making a rightful claim to justice.
India
That angry Indian debates involve young people pitted against the values of their parents' generation suggests an upheaval in values lies ahead