Immigration back in spotlight before US midterms; Republican moderates impatient for change say they'll force House votes on 4 bills
Faced with zero movement on immigration legislation and US President Donald Trump's hardline stance on inflows into America, Republican moderates defied party leaders and took steps Wednesday toward forcing election-year House votes on the issue.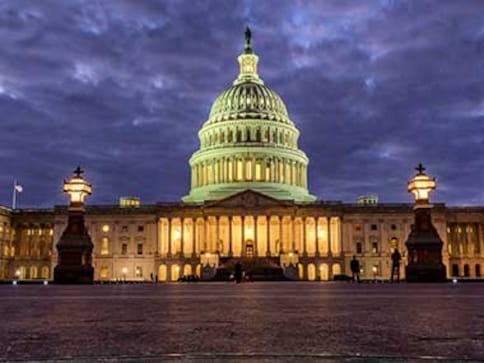 Faced with zero movement on immigration legislation and US President Donald Trump's hardline stance on inflows into America, Republican moderates defied party leaders and took steps Wednesday toward forcing election-year House votes on the issue.
The legislators want the House to vote on four bills including a bipartisan compromise, a conservative proposal and a liberal plan. Many of them face potentially competitive re-election races in November in congressional districts with large numbers of Hispanic, suburban or other voters with pro-immigration views.
With the bipartisan compromise considered likeliest to prevail, House Speaker Paul Ryan, R-Wis., has opposed permitting the votes and is expected to try to persuade GOP lawmakers to not sign on. Ryan has tried unsuccessfully to round up enough support for the conservative alternative and has said he doesn't want votes on immigration legislation that President Donald Trump won't sign.
But under the little-used procedure, if 218 House members — a majority of the chamber's full membership — sign a so-called discharge petition, Ryan could not prevent a vote on whether the chamber should consider the immigration bills. The group filed the petition Wednesday and began collecting signatures.
The move comes nearly three months after efforts to pass immigration legislation collapsed in the Senate and never even reached a vote in the House. Trump initially suggested a willingness to bargain on the issue but turned down several compromise offers.
"Congress hasn't done its job. So I'm going to force the issue," Rep. Jeff Denham, R-Calif., a leader of the effort to force immigration votes, said in an interview. Another leader of the group, Rep. Carlos Curbelo, R-Fla., whose South Florida district is about three-fourths Hispanic, was first to sign.
In a meeting Tuesday with Ryan, Denham said he told the speaker he had the backing he needs. Under House rules, the earliest the chamber would vote on the group's proposal is late June.
Asked about the moderates' effort, Ryan spokeswoman AshLee Strong said, "We continue to work with our members to find a solution that can both pass the House and get the president's signature."
Denham introduced his proposal in March and has 248 co-sponsors, including virtually all Democrats and more than 50 Republicans. Ryan could well convince some Republicans to not sign the petition, but No. 2 House Democratic Leader Steny Hoyer of Maryland said in a brief interview that he expected Democrats to sign on.
Democrats have pushed this year to protect from deportation hundreds of thousands of young immigrants who've been shielded by the Deferred Action for Childhood Arrivals program, or DACA. That program lets immigrants brought to the U.S. illegally as children stay in the country for two-year, renewable periods.
Trump ended DACA, created under President Barack Obama, in March, though federal judges have kept it functioning during legal battles expected to last months.
A conservative House bill would let DACA's "Dreamer" recipients stay in the U.S. temporarily, but also reduce legal immigration, allow construction of Trump's proposed border wall with Mexico and crack down on "sanctuary cities" that don't cooperate with federal immigration authorities.
The liberal "Dream Act" would give Dreamers a chance at citizenship.
The bipartisan compromise by Reps. Will Hurd, R-Texas, and Pete Aguilar, D-Calif., would offer a way for Dreamers to remain in the U.S. legally but not offer citizenship. It would take steps toward toughening border security but not specifically authorize Trump's wall.
As the fourth bill, Ryan would be allowed to offer any plan he wants.
With a complex web of problems facing a multicultural immigrant community in the US, the number of ways that policy moves could fail have only increased. The Republicans have a razor thin majority in the Senate. Even if they push immigration bills through the House, they would need a super majority in the Senate for bills to become law.
Find latest and upcoming tech gadgets online on Tech2 Gadgets. Get technology news, gadgets reviews & ratings. Popular gadgets including laptop, tablet and mobile specifications, features, prices, comparison.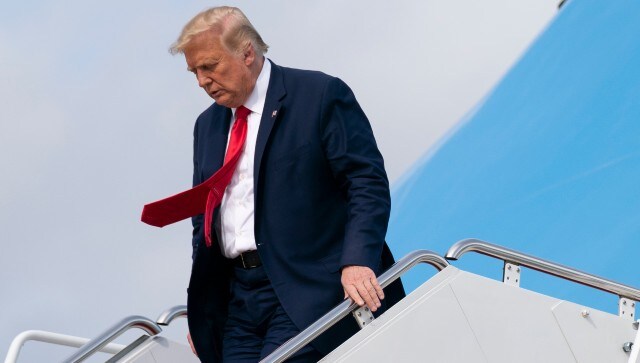 World
Jang Song Thaek, the North Korean leader's uncle by marriage and a hugely powerful figure within the regime, was executed for treason and corruption in 2013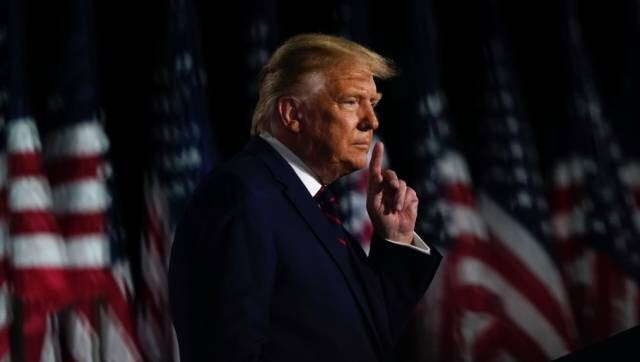 World
For all his rhetorical flaws, Trump has pushed back against aggressive campus feminism, critical race theory and other subversive forces within the US, says doctoral scholar on neo-realism, researcher and columnist Sumantra Maitra.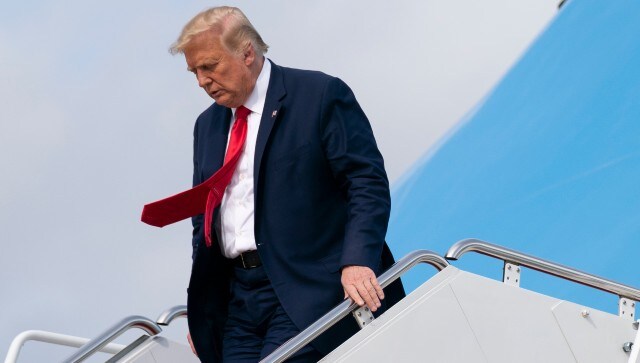 World
On 7 February, Donald Trump, in one of a series of interviews for Bob Woodward's book, described the coronavirus as "deadly stuff"