IMF approves $500 million disbursement to Pakistan
WASHINGTON (Reuters) - The International Monetary Fund said on Wednesday it approved a $500 million disbursement to Pakistan for budget support after the IMF Executive Board completed delayed reviews of Pakistan's $6 billion loan program. The IMF said in a statement that the latest payment brought total disbursements under the Extended Fund Facility to $2 billion since the program was first approved in July 2019. 'The Pakistani authorities have continued to make satisfactory progress under the Fund-supported program, which has been an important policy anchor during an unprecedented period,' IMF Deputy Managing Director Antoinette Sayeh said in a statement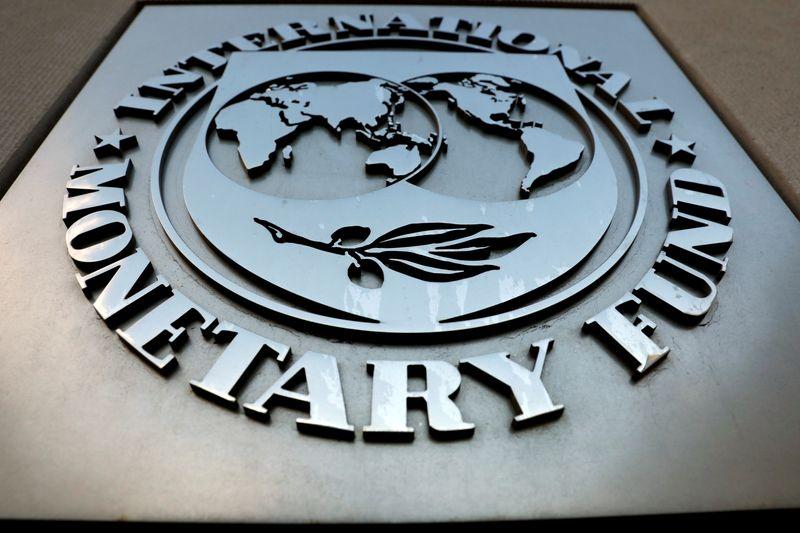 WASHINGTON (Reuters) - The International Monetary Fund said on Wednesday it approved a $500 million disbursement to Pakistan for budget support after the IMF Executive Board completed delayed reviews of Pakistan's $6 billion loan program.
The IMF said in a statement that the latest payment brought total disbursements under the Extended Fund Facility to $2 billion since the program was first approved in July 2019.
"The Pakistani authorities have continued to make satisfactory progress under the Fund-supported program, which has been an important policy anchor during an unprecedented period," IMF Deputy Managing Director Antoinette Sayeh said in a statement.
"While the COVID-19
pandemic continues to pose challenges, the authorities' policies have been critical in supporting the economy and saving lives and livelihoods," she said.
The disbursement was made after Pakistan cleared up an issue with data on government guarantees dating back to the 2016 fiscal year that had been reported inaccurately and put the government in non-compliance with the program.
The IMF said Pakistani authorities had taken strong corrective actions to address institutional shortcomings, including a lack of interagency coordination, to correct the issue.
(Reporting by David Lawder; Editing by Leslie Adler and Peter Cooney)
This story has not been edited by Firstpost staff and is generated by auto-feed.
Business
(In first paragraph, fixes hyperlink to story) By Katanga Johnson WASHINGTON (Reuters) -U.S.
Business
By Ben Klayman DETROIT (Reuters) - General Motors Co's marketing and promotional spending will return to normal levels after the COVID-19 pandemic caused that budget to drop last year, the U.S. automaker's top marketing officer said on Monday. "What we went through in the pandemic was certainly severe and we should be moving back up to our normalized levels," GM Chief Marketing Officer Deborah Wahl said in an online appearance at a Reuters Events conference.
Business
By Nandita Bose WASHINGTON (Reuters) - U.S. President Joe Biden will urge Congress to invest $50 billion in semiconductor manufacturing and research when he meets with top executives from nearly 20 major companies on Monday about the global chips shortage that has roiled the automotive industry and technology firms. The push is part of his broader focus on rebuilding U.S