If asked in London, Obama to offer Brexit view as a 'friend' - White House | Reuters
WASHINGTON President Barack Obama will offer his view as a 'friend' that the United Kingdom would be better off economically as a member of the European Union if he is asked about the 'Brexit' during a visit in London next week, White House officials told reporters on Thursday. But Obama will make it clear that it is up to Britons to decide how to vote in the June 23 referendum on whether Britain should exit from the EU, said Ben Rhodes, his deputy national security adviser. (Reporting by Roberta Rampton and Timothy Gardner; Editing by Chris Reese)
WASHINGTON President Barack Obama will offer his view as a "friend" that the United Kingdom would be better off economically as a member of the European Union if he is asked about the "Brexit" during a visit in London next week, White House officials told reporters on Thursday.
But Obama will make it clear that it is up to Britons to decide how to vote in the June 23 referendum on whether Britain should exit from the EU, said Ben Rhodes, his deputy national security adviser.
(Reporting by Roberta Rampton and Timothy Gardner; Editing by Chris Reese)
This story has not been edited by Firstpost staff and is generated by auto-feed.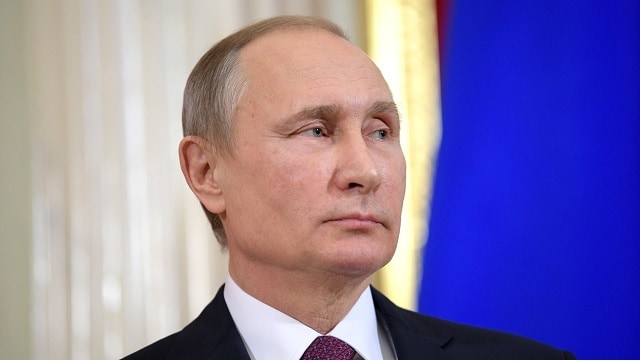 World
For Vladimir Putin, such an occurence fundamentally alters the risk versus reward equation when it comes to repeating his action in Crimea, were he of such a mind
World
Lawyers and advocates question why most of the children are at unlicensed shelters.
World
Published in 2019, the book addresses the issue of migrant children traveling unaccompanied to the United States.