IED blast in Pakistan: Two killed, 26 injured as labourers targeted in Chaharmang
An IED blast Friday struck restive tribal region of northwest Pakistan, killing two persons and injuring 26 others
Peshawar: An IED blast Friday struck restive tribal region of northwest Pakistan, killing two persons and injuring 26 others.
The blast occurred in Nawagai tehsil of Chaharmang area and targeted labourers, the political administration officials said.
Political authorities told that a vehicle carrying labourers was hit by a roadside IED, killing two labourers and injuring 26 others. The injured were rushed to the Agency Headquarters Hospital where condition of some of the injured labourers were stated to be critical.
The security forces rushed to the site and have started search operation. The blast comes as the army is busy in Operation Khyber-4 in Rajgal Valley, which also borders the Pakistan-Afghan border.
World
Moti, a 53-year-old Pakistani national also known as Jabir Motiwala and Jabir Siddiq, has been behind bars at London's Wandsworth prison since his arrest in 2018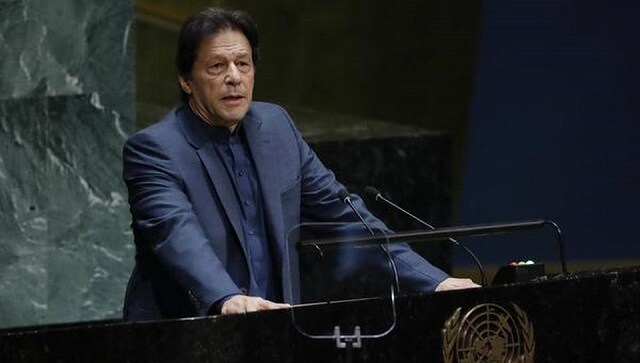 World
In a weekend interview on live television, Oxford-educated Khan said an increase in rapes indicated the "consequences in any society where vulgarity is on the rise"
India
Pakistan's foreign minister Shah Mahmood Qureshi asserted that there can be no normalisation of ties until New Delhi reverses its decision to revoke the special status of Jammu and Kashmir