Over 300 academicians, activists, artists and writers published a statement condemning the state violence and unlawful detention at UoH.
"We have followed, with deep concern, similar violent attacks and undemocratic crackdown on students on the campuses of Jawaharlal Nehru University, the Film and Television Institute of India, the University of Allahabad, Jadavpur University, Burdwan University, and others across the country. That the highest administrative authorities in the university have allowed the silencing of debate and dissent is unfortunate," they wrote.
The statement has been signed by the likes of Noam Chomsky, Emeritus professor in Linguistics at MIT. The statement has been issued in the light of the recent police brutality faced by students in the University of Hyderabad, after Dr Appa Rao Podile returned to the university after being on a two-month-long leave.
According to this earlier detailed Firstpost report, students of the university protested outside Rao's lodge in campus. Some students were dragged outside the premises and a few among the group then threw stones at the police bandobast.
300 Academicians- International Solidarity Statement
Another letter was also addressed to the Chancellor, University of Hyderabad, Dr Rangarajan by 161 professors from universities across the world, including Ashoke Sen, who was awarded the 2012 Breakthrough Prize in Fundamental Physics. It is stated in the letter that considering that there is a judicial enquiry on Podile, it is "utterly inappropriate for him to occupy the office of the Vice Chancellor of the University."
The letter condemned the presence of police in a campus university:
"A troubling feature of the events at the University is the frequent reliance of the administration of the University on the police apparatus. We feel that the police have no place in an academic campus, and should be called upon only in rare circumstances"
Arun Kumar Patnaik (JNU alumna) and currently a professor at the University of Hyderabad in the department of Political Science wrote on a Facebook group that the VC's presence on campus "muddies the waters" and that "he should step aside for a dialogue to be created". He urged the students to set aside their egos.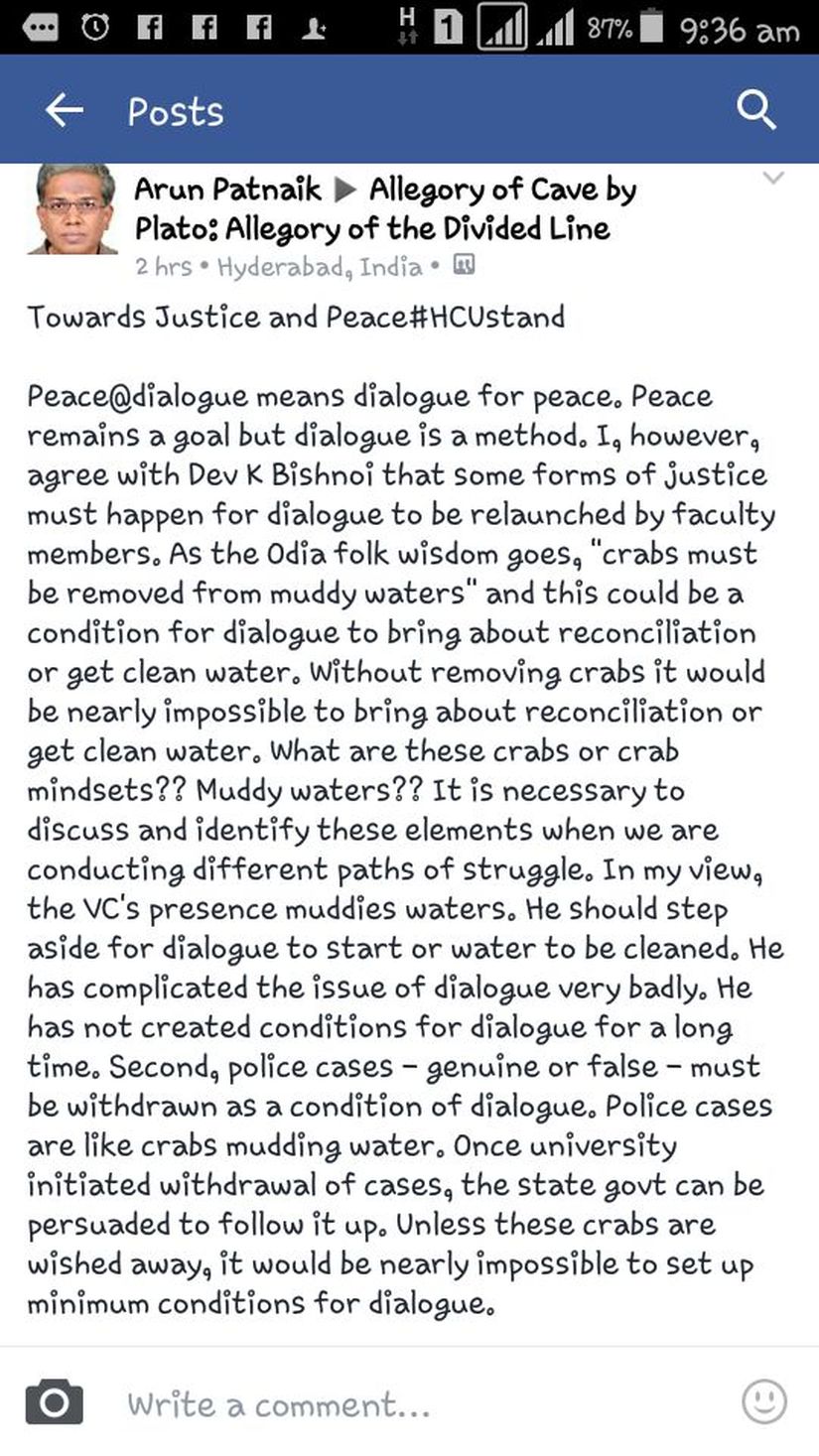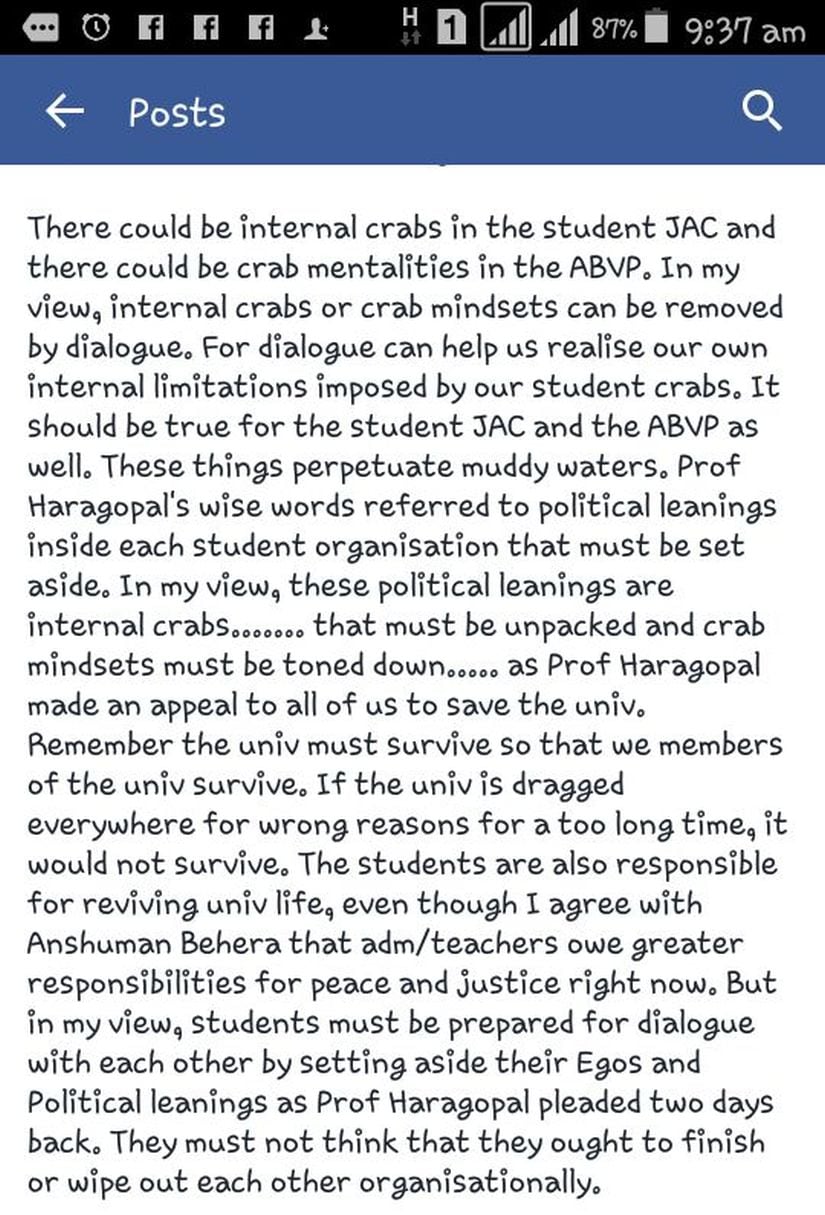 Updated Date: Mar 28, 2016 15:21:55 IST