Talk to Pakistan, but stay out of bilateral talks: Centre to Hurriyat
India's 'Pakistan Policy' saw a drastic change last week when the 2-year-old Modi government decided to allow Hurriyat leaders to hold meetings with Islamabad, reported India TV.
Hurriyat leaders are Indian citizens and it is okay for foreign representative to meet with them. However, if Pakistani representatives do meet with them, Indian government can oppose on the grounds that such meetings interfere with their internal affairs, said minister of state for external affairs, VK Singh.
A softening of stand or much ado about nothing? Let's find out.
Repeated efforts by Pakistani representatives who want to meet the Hurriyat leaders have been a major roadblock in New Delhi's relationship with Islamabad ever since August 2014. India had cancelled the then foreign secretary Sujatha Singh's visit to Islamabad after Pakistani High Commissioner Abdul Basit met with Hurriyat leader Shabbir Shah days before her planned trip.
Barring Hurriyat leaders from holding talks with Pakistan was one of the firmest points in India's policy towards Pakistan.
However, Singh told the Parliament last week, "Since the entire state of Jammu and Kashmir is an integral part of the Union of India and these so-called Kashmiri 'leaders' are Indian citizens, there is no bar on their meetings with representatives of any country in India."
He continued to clarify that no third party can participate in the India-Pakistan dialogue process, saying, "India has consistently maintained that there is no role for a third party in the bilateral dialogue between India and Pakistan as per the Shimla Agreement and the Lahore Declaration. India's displeasure at Pakistan's attempts to interfere in India's internal affairs has been repeatedly conveyed to Pakistan."
So, let's recap:
Hurriyat leaders, as Indian citizens, are free to speak to foreign representatives.
However, there is no role for a third party — rightly, it can be argued — in India-Pakistan talks.
So in essence, the 'so-called Kashmiri leaders' to whom Singh alluded, are free to speak to anyone they choose, but they may not be part of bilateral talks.
A swipe at separatists, certainly, but this seems like a bigger swipe at Pakistan. Here's why:
India-Pakistan talks derailed time and again
Sujatha Singh's trip was cancelled, proceeding which the NDA goverment argued that Pakistan's claim that the Hurriyat is an important stakeholder in bilateral talks, holds no ground.
In 2014, During Prime Minister Narendra Modi's swearing-in ceremony, his Pakistani counterpart Nawaz Sharif was told by the Indian side that holding talks with Hurriyat leaders in not appropriate. While, Sharif reluctantly agreed, he avoided meeting Kashmiri separatist leaders, which invoked suspicion in Islamabad.
In 2015, after S Jaishankar's visit to Pakistan as part of the 'Saarc Yatra', New Delhi was expected to go easy on Hurriyat leaders trying to hold dialogues with Pakistan. However, the Pakistan high commissioner's invitation to Hurriyat leaders for a Pakistan Day reception did not go in his favour after the Hurriyat did not turn up in full strength.
Meanwhile, the Hurriyat too seems to have adjusted its own policy:
Hurriyat welcoming India-Pakistan talks 
The Hurriyat has reiterated its concerns over holding talks between the two countries.
On Tuesday, moderate members of the Hurriyat Conference welcomed the foreign secretary-level talks between India and Pakistan on the sidelines of the 'Heart of Asia' conference in New Delhi saying both the countries should attempt to create a conducive atmosphere to carry forward the dialogue process.
"The Indo-Pak foreign secretary-level talks on the sidelines of Heart of Asia conference is a good sign and it is hoped that both the countries will shun the confrontational attitude and adopt meaningful dialogue to resolve all outstanding issues including Kashmir," Hurriyat headed by Mirwaiz Umar Farooq said in a statement.
"It is hoped that a conducive atmosphere will be created to carry forward the dialogue process," the statement added.
With inputs from PTI
Find latest and upcoming tech gadgets online on Tech2 Gadgets. Get technology news, gadgets reviews & ratings. Popular gadgets including laptop, tablet and mobile specifications, features, prices, comparison.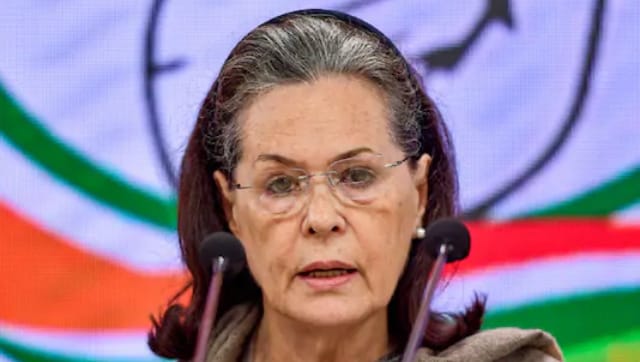 India
The Congress president said more than 50 protesting farmers have lost their lives thus far due to the government's 'apathy and neglect'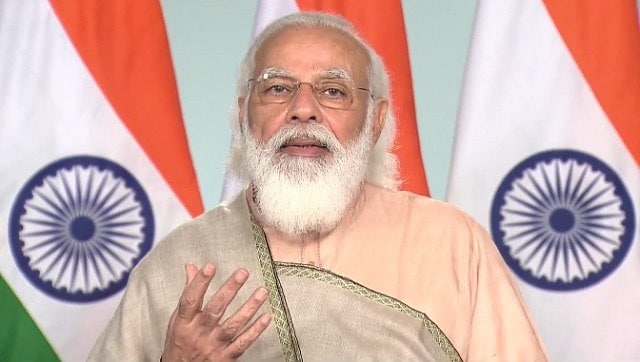 India
The government has an 'integrated approach to energy planning and our energy agenda is all-inclusive', said the prime minister on Tuesday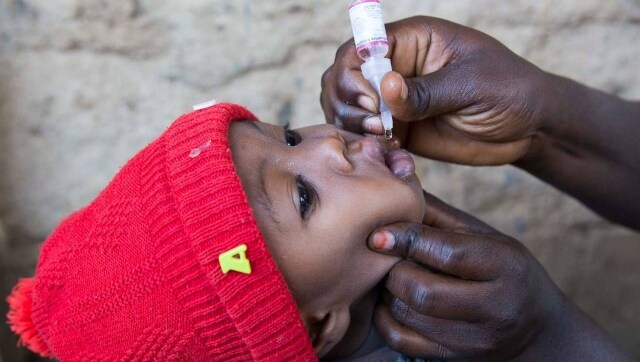 India
The National Immunisation Day (NID), commonly known as Pulse Polio Immunisation programme, was scheduled for 17 January across India