Hurricane Irma hits category 3; US officials sends out advisory as it heads towards Caribbean
Hurricane Irma on Thursday strengthened into a Category 3 hurricane over the eastern Atlantic and was headed towards the Caribbean
Miami: Hurricane Irma on Thursday strengthened into a Category 3 hurricane over the eastern Atlantic and was headed towards the Caribbean, the US National Hurricane Center(NHC) said in its latest advisory.
The hurricane was about 720 miles (1,160 km) west of the Cabo Verde islands, packing maximum sustained winds of 115 miles per hour (185 kph), the Miami-based weather forecaster said.
NHC forecast models were showing it heading for the US territory of Puerto Rico, the Dominican Republic and neighboring Haiti with possible landfall by the middle of next week.
Irma gathered strength quickly, rising to hurricane status less than 24 hours after forming as a tropical storm.
World
The planned celebration will be the largest event of Biden's presidency and is designed to demonstrate the nation's victory over the virus as COVID-19 cases and deaths drop to levels not seen since the first days of the outbreak.
World
The campaign has grassroots enthusiasm, and support from Democratic Congress members who sent a letter last month to Thomas Harker, acting secretary of the Navy.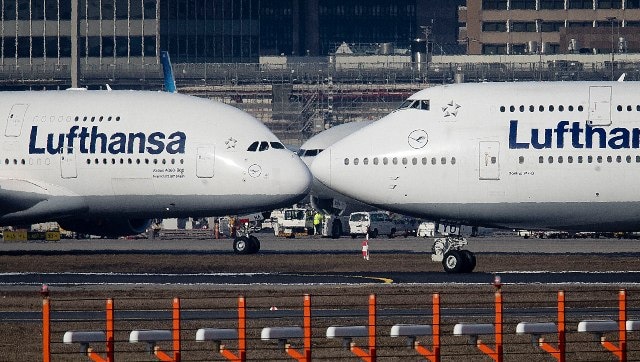 World
With this, an epic 16-year-old dispute over support for airplane makers appears to be heading for an end, at least for now