Hurricane Florence continues to wrack havoc: Toll rises to 32, rescue efforts on to provide aid to stranded people
Flash flooding, triggered by Florence, was reported in most parts of North Carolina, northern South Carolina.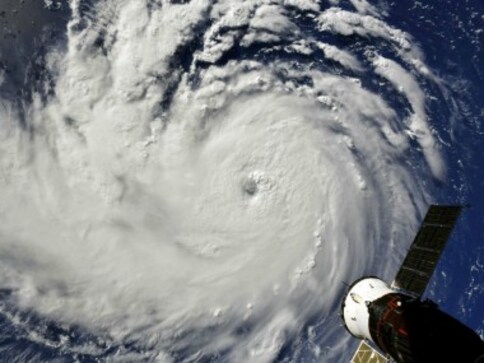 Washington: Hurricane Florence continued to wreak havoc as the death toll in the calamity rose to 32, officials told on Monday.
The storm, which slammed the US East Coast last week, has left over 500,000 homes in darkness as rescue efforts are ongoing to provide aid to the stranded people. In North Carolina, two dozen of the deaths were reported alone, state officials and emergency workers were quoted by USAToday as saying.
"This is an epic storm that is still continuing. The rivers are still rising. This is a monumental disaster for North Carolina," Governor Roy Cooper said.
In New Bern city of North Carolina, the hurricane has damaged as many as 4,200 houses and over 300 commercial buildings. North Carolina Electric Cooperatives said that it restored power to half of 326,000 customers. "Damage is so widespread that it could take this army of restoration personnel several more days or even weeks to fully restore power," spokeswoman Kristie Aldridge said.
Flash flooding, triggered by Florence, was reported in most parts of North Carolina, northern South Carolina, and parts of Virginia, West Virginia, Maryland, Pennsylvania, New York and into southern New England. The storm has already left a trail of destruction in the twin Carolina states, flattening hundreds of trees and houses and torrential rains while also leading to the swelling of rivers, and triggering massive flooding.
Officials have remarked that the "worse is yet to come". It has warned residents to avoid roads and trees and stay put in safer places until conditions improve. Around 9,700 National Guard soldiers and civilians have been deployed with high-water vehicles, helicopters and boats to help stranded people.
The White House had earlier said that President Donald Trump has approved a disaster declaration for North Carolina, ordering federal aid in the regions affected by Hurricane Florence. The US president is also expected to visit the areas soon.
Find latest and upcoming tech gadgets online on Tech2 Gadgets. Get technology news, gadgets reviews & ratings. Popular gadgets including laptop, tablet and mobile specifications, features, prices, comparison.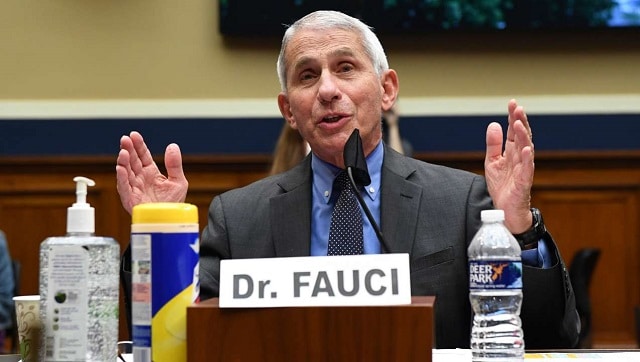 World
During an interview to CBS, the US' top infectious diseases expert appeared to be referring to the White House Rose Garden event on 26 September, which he had previously labelled as a "super-spreader" event
World
With the election just 21 days away, Trump exuded confidence of winning the eastern swing state of Pennsylvania and described Biden as 'a servant of the radical globalists'
World
Traditionally, presidents have tried to avoid making statements that might prove embarrassing later on. They choose their words carefully and proceed 'out of an abundance of caution', per the tagline of the moment in Washington