Flight MH17: One of many commercial flights shot down in Russia airspace
The Malaysia Airlines MH17 crash isn't the first time that a commercial aircraft has been shot down over Russian or former Soviet nations' airspace. Here's a list of previous incidents.
While the exact cause of the crash of Malaysia Airlines flight MH17 from Amsterdam to Kuala Lumpur wasn't clear initially, it is now almost certain that the commercial airline was shot down by a surface to air missile while it was in Ukrainian airspace.
It isn't clear yet which group fired the missile at the commercial jet, but this isn't the first time that a commercial aircraft has been shot down over Russian or former Soviet nations' airspace.
Mashable, The Guardian and NPR have put together lists of commercial aircraft that have been shot down over Russian airspace, most of which took place in the Soviet-era. And guess what, the borders of former Soviet nations and Russia have had the most strikes with 9 of the 22 incidents that have ever taken place since 1940 being recorded in the region.
However, when it comes to aircraft being shot down by surface to air missiles the list is much shorter. Unfortunately the last such incident is reported to have taken place in 2001, ironically enough in Ukraine.
Here's a brief history of all the commercial aircraft that have been shot down in the region:
14 June, 1940 : A aircraft of Finnish airline Aereo O/Y from Estonia to Finland is shot down by USSR bombers despite a truce between the two nations. The plane crashed in the sea and resulted in 9 deaths.
27 July, 1955 : Bulgarian jets shoot down an El Al fight from Vienna to Tel Aviv after it accidentally strayed into the nation's airspace and refused to land. 58 people on board the aircraft were killed.
20 April, 1978 : Soviet jets intercept and reportedly fire at Korean Air flight 902 near Murmansk after it went off course and entered Soviet airspace. The airline pilot, however, managed to make an emergency landing on a frozen lake and casualties were limited to just two deaths.
1 September, 1983: Korean Air Lines flight from New York to Seoul is shot down by a Soviet jet near the Russian island of Sakhalin after it reportedly drifted into USSR airspace. All 269 on board, including US Congressman Larry McDonald, were killed escalating tensions between the US and USSR during the Cold War. The Russians reportedly believed the aircraft was a US military surveillance plane and claimed their jet had fired tracer rockets as a warning but the pilot hadn't responded.
21 September, 1993: A surface to air missile fired by Georgian rebels hits a Transair Georgia flight from Sochi, Russia while approaching the Sukhumi-Babusheri Airport in Abkhazia. The 22 passengers and five crew on board were killed.
22 September, 1993: The next day another Transair Georgia flight from Tbilisi is shot down by rebels at the same airport killing 108 of the 132 people on board. On its final approach to land, the Tupolev Tu-154 plane operated by Air Georgia was reportedly shot down by a heat-seeking missile resulting in it crashing on the runway and catching fire. The flight was believed to have been chartered by the Georgian Defence Ministry to transport soldiers to assist in fighting around the Abkhazian capital of Sukhumi.
4 October, 2001: A Siberia Airlines flight from Tel Aviv to Novosibirsk, Russia disintegrates over the Black Sea in Ukraine after being hit by a surface to air missile. All 78 people onboard were killed. While the Ukranian military initially denied that it had made an error, crash investigators from Russia concluded the aircraft was hit by the missile despite the fact it had stuck to its flight plan. Ukrainian military is suspected to have fired the missile during military exercises in Crimea.
with inputs from Reuters
India
Both the US and Russia are keen to bury the hatchet and restore a modicum of normalcy and a lot is at stake as Presidents Joe Biden and Vladimir Putin meet in Geneva soon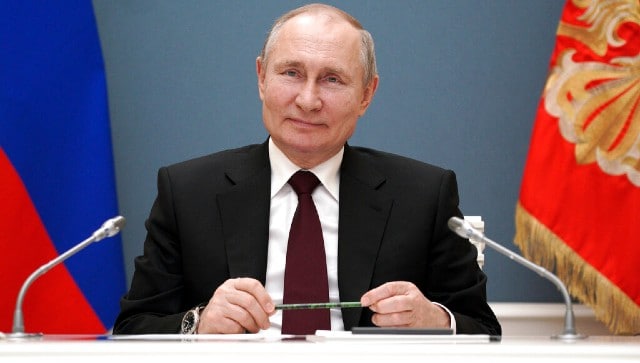 World
The treaty, which aimed to repair ties and smoothen bilateral relations between countries during and after the Cold War, was proposed in 1955 by then-US president Dwight Eisenhower
Sports
Postponed 12 months ago because of the pandemic, Euro 2020 is being played for the first time all across the continent, with 11 cities from as far apart as Seville to Baku hosting matches.