How world's big money sails to offshore investment hubs: UN report nails Panama model
Investment flows to offshore financial hubs, including to offshore financial centers  and  special  purpose  entities  (SPEs), were increasingly volatile in 2015, with flows to offshore financial centres an estimated $72 billion, a UN report revealed today.
Geneva: Investment flows to offshore financial hubs, including to offshore financial centers  and  special  purpose  entities  (SPEs), were increasingly volatile in 2015, with flows to offshore financial centres an estimated $72 billion, a UN report revealed today.
The recent massive Panama leaks --an unprecedented investigation and leak of 11.5 million files--has shone the spotlight globally on offshore financial centres, the inability of governments to effectively counter adverse effects from such offshore investments and the extensive network of lawyers, accountants and companies that facilitate such operations.
Highlights of the UN report:
--Multinational corporations put in $221 billion in low-tax countries in 2015 and $72 billion investment in two British tax havens of British Virgin Islands and Cayman Islands.
--The source of such flows has shifted from being a US-stronghold to developing countries like Russia, China and Hong Kong who are investing in these two British territories.
--30 percent of cross border investments are routed through offshore conduits. The report highlights, for instance, that a sample of 26 developed countries registered $43.7 billion in profits in Bermuda in 2014 but registered only $36.4 billion in China.
--An UNCTAD report of 2015 states that an estimated $100 billion in tax revenues were lost by developing countries through off shore investment hubs.
--The UN presses upon the urgent need for greater coherence between tax and investment policies at the global level.
--Some of the top global tax havens are Luxembourg, Cayman Islands, Isle of Man, Jersey, Ireland, Mauritius, Bermuda, Monaco, Switzerland, Panama and Bahamas.
--The UN report comes amidst growing international clamour for enhanced financial transparency.
The structures that provide anonymity
The leaks from the database of world's fourth biggest offshore law firm, Mossack Fonseca, shows that it acts for about 300,000 companies spread across the world. The leaks named many political leaders and their families, apart from businessmen and celebrities, including from India. Though all of such transactions may not be illegal but there have been many arguments against such OFCs like, the financial advantages that these structures provide to the rich and the mighty that are not available to the ordinary taxpayer. Also, money launderers, criminals and the corrupt often resort to investing in such structures that provide anonymity.
Each year billions of dollars sail to the Caribbean shores dodging tax regimes in their own country.
The total financial flow to offshore financial hubs was about $293 billion, states a report released today by the UN conference on trade and development (UNCTAD). Though such investment flows have declined but they remain at a "high level", the UN says.
Offshore financial hubs allow the rich to exploit offshore secretive tax regimes, or beneficial fiscal treatment of cross-border financial transactions, double taxation treaty networks through bilateral arrangements, and access to international  financial  markets.
SPE's are set up in so-called low-tax havens like Luxembourg, Netherlands and Ireland who offer large firms the means to reduce their tax charges on dividends, royalties, interests and capital gains income from subsidiary companies. Big companies go treaty-shopping to figure out the best jurisdiction suited for their purposes to cut through the tax bills of their parent company. They usually have minimum physical presence in the host country of their subsidiary affiliates.
In terms of absolute value, financial flows through SPE's rose sharply in 2015 with an investment of $221 billion, reaching similar levels registered in 2012-13.
However, an analysis of SPE-related investment in both Luxenbourg and Netherlands show a fall in the fourth quarter of 2015 possibly indicating an effective crackdown by the respective governments to rein-in subsidiary companies set up to re-route financial flows purely for fiscal reasons.
Luxembourg was the biggest recipient of SPE-related investments in 2015 with majority of the funds financing investments in the US. In the first quarter of last year, SPE flows rose to $129 billion. Inward FDI flows into the US from Luxembourg accounted for 77 percent of the total inflows or an amount worth $153 billion. Inflows into the Dutch territory increased from US$2 billion in the first quarter to $148billion in the third quarter.
Dense and complex networks
"The tight interrelation between SPE flows in Luxembourg and the Netherlands highlights the existence of dense and complex networks of  these  entities  in  both  countries,  with  capital  flowing  rapidly among  them  in response to financing needs and tax planning considerations," states the report.
Netherlands has recently adopted mechanisms for the automatic exchange  of  information  about entities  with  little  or  no  substance  in  the  country  with  tax  treaty  partners  and  other  EU  countries. Similarly, Luxembourg has adopted changes into its tax framework. Both countries have also enacted general anti abuse rules  (GAAR) to eliminate the mis-use of Parent Subsidiary Directive for obtaining tax advantage. These measures seem to have affected the investment flows in both countries in the fourth quarter of last year.
MNEs moving around money between jurisdictions to avoid taxes remains a key concern the UN states. For instance, the report shows that in 2014 a sample of 26 developed countries have registered more profits in Bermuda than in China.
Inflow into Caribbean offshore financial centres (OFCs) have also declined in 2015 from 2013 levels—that had registered a high investment amount of $132 billion— but remain high in some OFCs, the UN states. Though investment flows to the largest Caribbean centres of the British Virgin Islands and Cayman Islands has been traditionally dominated by the US, increasing numbers of entities from developing and transition economies have started participating in such investments, "sometimes in the form of investment round-tripping". Analysis of data between 2010 and 2014 reveals that, Hong Kong, Russia, China and Brazil account for 65 percent of investment flows into these British overseas territories.
Shell companies for tax avoidance
Such financial centres often involve setting up of shell companies that do not have active business operations or significant assets mainly for tax avoidance even for legitimate businesses. Many clients use offshore structures as a means to keep their identities confidential.
Gabriel Zucman, an American economist, estimates that $7.6 tn or eight percent of the world's wealth is stashed away in tax havens resulting in an estimated loss of $200 bn per year in global tax revenues.
David Cameron who recently admitted that he has benefitted from a Panama-based offshore trust set up by his father has declared his intentions of setting up a central register that will reveal the beneficial owners of offshore companies.
"The disconnect between  the  locations  of  income  generation  and  productive investment results in substantial fiscal losses, and is therefore a key concern for policy makers," Astrit Sulstarova, chief of Investment Trends and Data Section at UNCTAD told Firstpost .
"Ensuring that international tax and investment policies are mutually reinforcing is fundamental to building and maintaining an enabling  environment for investment, maximizing the chances of securing financing  for  development  targets,  and  supporting   the  integration of  developing  countries in  the  global economy," the UN states.
Find latest and upcoming tech gadgets online on Tech2 Gadgets. Get technology news, gadgets reviews & ratings. Popular gadgets including laptop, tablet and mobile specifications, features, prices, comparison.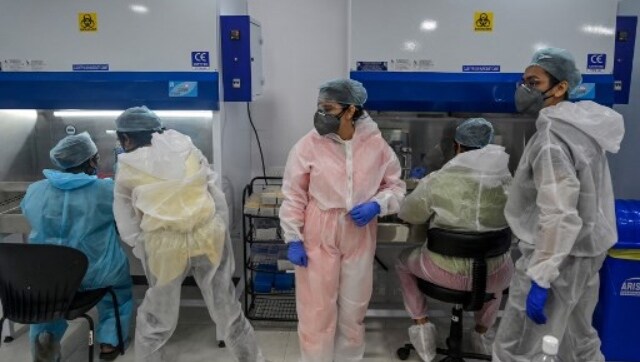 India
While experts say that rapid antigen tests can help countries with out-of-control outbreaks, India's practice of conflating the data from rapid tests and RT-PCR tests risks painting an incomplete picture of its infection rates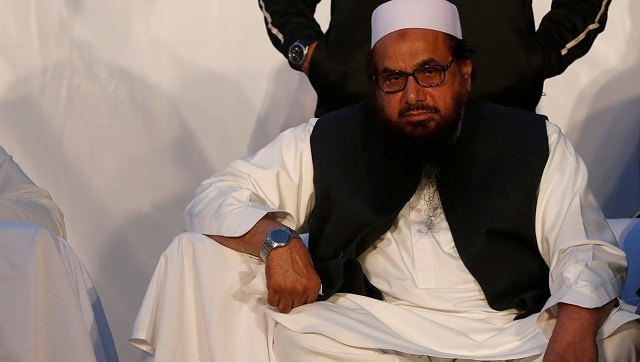 World
Saeed has been in and out of house arrest since 2008, with the courts setting him free after the State seemed unable to frame charges
India
This pandemic sounds an alarm about the consequences of inefficient planning and management of cities and poses an opportunity to rethink and rebuild the areas that are most important to the country's growth