How the Indian judgment on Novartis will reverberate across the world
A systematic campaign organised by major pharma companies against India is already underway for alleged lack of intellectual property protection.
Washington : What has Big Pharma companies' pants on fire is not the loss of one patent for Novartis but the "contagion effect" of the Indian Supreme Court judgment that will reverberate through the rest of the developing world.
The 112-page judgement is thoughtful, exhaustive and exhausting. It leaves no room for doubt as to what Novartis was up to in peddling the same drug in another crystalline form. It will serve as a textbook example for judges everywhere struggling with "expert opinion" and pharmacological onslaughts.
The Supreme Court's rejection of patent protection for Glivec, a cancer drug from Novartis, has got pharma CEOs on multi-million dollar salaries in a tizzy. In the face of this precedent-setting judgment, they can't simply shift molecules around and cry "Eureka." It is an old tactic called "evergreening" - actually an abuse of the idea of patents. Glivec, the verdict said, was not a new drug worthy of a 20-year patent but an enhanced version of its old cancer-fighting compound, imatinib mesylate.
Big pharma recognizes that a critical mass of public opinion has developed in countries across Africa, Asia and Latin America against price gouging in the name of innovation and constant, minor tweaking of drugs for continuous patenting.
When Ranjit Shahani, CEO Novartis India, threatened that his company "will not invest in drug research in India" and nor would any other multinational, he was actually exposing real fears about a trickle down effect of the judgment. In his enthusiasm, he overreached by declaring that the verdict will "hinder medical progress for diseases without effective treatment options."
Really Mr. Shahani? The Indian Supreme Court stands between good health and rampant disease? Let's not kid ourselves and look at what is really happening here. Over the last several years, pharma multinationals have been losing their grip on a captive market they exploited for decades because only they had the science.
But then two things happened - an HIV/AIDS epidemic and pangs of conscience in Bill Clinton's heart. Indian pharma leader Cipla came to the rescue by producing anti-retroviral drugs needed to combat AIDS at a fraction of the price charged by multinationals -- $350 per patient per year compared to $12,000 a year.
Cipla further slashed the price to $100 a year, bringing the AIDS-fighting drugs within reach of many African governments and NGOs. The Clinton Foundation became an active promoter as Yusuf Hamied, Cipla's CEO, went about his work.
The Indian patent law, which at the time didn't allow for product patents, only process patents, was the enabler. Is anyone sorry that millions of patients worldwide received drugs on which Cipla made an executive decision not to make a profit?
The Journal of the International AIDS Society had this to say: "Cipla's dramatic price reduction, which received widespread media attention, hammered the message home that many of the multinational drug companies were abusing their market monopoly in the face of a catastrophic human disaster."
This is where the battle is - market monopoly vs. public good. Indian courts and successive governments - so far - have maintained a sane perspective on drug pricing and accessibility in a country with more poor than all of sub-Saharan Africa. They should continue to do so. They should never allow an American situation to develop where old patients scour the internet to find pharmacies in Canada to order generic drugs. Caught between predatory drug companies and heartless insurance companies, they have a hard time finding affordable medicine.
But big pharma won't take it lying down. It already has its arrows aimed at India. A systematic campaign against India is underway for alleged lack of intellectual property protection. A Congressional hearing last month on US-India trade relations laid bare the animus brewing in the pharma and technology industries against Indian policies.
Roy Waldron, chief intellectual property counsel for Pfizer, the American pharma giant, which is also the world's largest, claimed that it took "on average more than $1 billion and 10-15 years to research and develop a new medicine." This is a hugely exaggerated claim according to health care experts who say it usually costs a third of the time and far less money - especially if you are tweaking an existing discovery.
He also had a problem that the Indian government had actively promoted its generic drug industry at "the expense of innovators," and issued "unwarranted" compulsory licenses -- a provision of the copyright law that allows a company to use another's intellectual property without consent for a set fee to meet emergencies. India last year issued a compulsory license for a anti-cancer drug Nexavar and reportedly is in the process of issuing another three. Waldron asked the US government to use "all available policy tools in light of India's deteriorating intellectual property environment."
That global pharma industry is seething with anger against India is apparent. It wants retaliation and given its clout in Washington, India can expect a few hits. They can be in any form and in any sector - depending on the mood of the US Congress and the Obama Administration's leanings.
Another witness at the hearing was Dan Garfield, president of the Information Technology Industry Council, who complained bitterly about being shut out of a large portion of the Indian market because of policies mandating local content in electronic products if acquired by the government or private sector entities with "security implications" for the country. Garfield feared it could encourage other countries to adopt similar policies and close off foreign competition. "We call this the "contagion effect" and it's real."
But in some cases, a contagion can be good.
World
The shooting happened just after midnight in a mobile home park on the east side of Colorado Springs, police said
Sports
A statement from US Soccer said CONCACAF had opened an investigation into the alleged incident, which occurred at Tuesday's game between the United States and Nicaragua in Guatemala City, won 4-2 by the United States.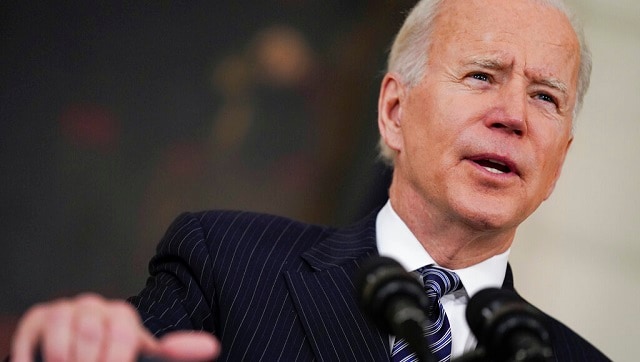 World
The new travel restrictions have been imposed for an indefinite period and will require another presidential proclamation to be ended