How India is preparing to counter the China threat
India now has an ambitious military plan to counter the Chinese build-up, but the Chinese are far ahead in this game. We are only trying to play catch-up
By Rajeev Sharma
India is bolstering its defences vis-a-vis China in a big way and is set to spend at least $15 billion for China-specific military activities by 2017.
Though the scale of the Indian military preparation is grossly small compared to what China has already done with regard to India, it gives a sense of how much China has been dominating Indian military thinking and strategy over the past few years.
George Fernandes was the first Indian Defence Minister to have gone on record in describing China as India's "potential enemy one."
The then Prime Minister Atal Behari Vajpayee had corroborated this articulation immediately in the wake of the May 1998 Pokharan-II nuclear tests by explaining to the world powers that the Indian move was in response to the threats posed by Chinese nuclear weapons.
Since then China has officially replaced Pakistan as India's number one threat perception.
It is now a decade-and-a-half since India has been overtly preparing itself militarily to deal with the potential Chinese threat even though the two neighbours continue to intensify their bilateral engagement, which includes military-to-military contacts. India-China trade has been galloping with every passing year and the quantum is all set to reach a historic $100 billion mark very soon.
But then bilateral trade cannot be any insurance against military and foreign policy threats. Nothing can be a better reminder of this than China-Japan relations. Asia's number one and two economies (India is the third) have had a robust bilateral trade totalling a whopping $ 300 billion per annum, but look at their political ties. The two Asian giants have virtually been at each other's throats for years. There have even been serious projections of China and Japan being on the brink of a war over a host of issues.
India-China relations smack of China-Japan ties, though our relations with China are not rocked by war-like scenarios. The two Asian neighbours are currently engaged in a game of one-upmanship militarily and strategically. However, it is also a fact that India has not started this race unilaterally, but has been compelled by China to join it for larger national security considerations.
China started a massive military and infrastructure buildup along the Indian border years ago. India is only trying to play catch-up. Even now, when the Chinese threat has completely dominated all near-future plans of the Indian defence establishment, the Indian counter is neither as good nor as complete.
Nonetheless, the Indian tiger has started roaring to the perceived and projected threats from the Chinese dragon. Here is a brief account.
India is loosening its purse strings for beefing up its military muscle vis-a-vis China in an unprecedented manner. Gone are the days of the ignominious Indian defeat during the brief Sino-Indian war of 1962. For decades since then India had deliberately left its China border infrastructure neglected for fear that it would be exploited by the Chinese to their advantage.
The ongoing Indian activities along the 4,057-km-long China border tell a different tale. By 2020, India would be spending almost $5 billion laying a brand-new infrastructure of roads, railway tracks and airfields.
Moreover, the Indian Army has embarked on a super ambitious cash-rich plan worth $15 billion plan to bolster its China-specific military posture. The plan, which is still awaiting government nod, comprises two aspects: (i) a new mountain corps for deployment along the China border which will cost the nation $ 11.5 billion at the current price-level; and (ii) creation of three more brigades (two infantry and one armoured) at the cost of $ 3.5 billion.
The Indian government is likely to approve the plan any time later this year, but budget constraints are coming in the way for now. The Indian Army currently has 37 divisions, including 4 Rapid (Reorganised Army Plains Infantry Divisions), 18 infantry divisions, 10 mountain divisions, three armored divisions, and two artillery divisions.
The Indian Air Force has already taken strong deterrent steps by moving several squadrons of Su-30 fighters, and six of the first eight squadrons of its new Akash air defence missile systems, to the Chinese border. Way back in 2008, the IAF had stationed its frontline Sukhoi 30 MKI fighters at four bases in the north-east in Tezpur, Bagdogra, Chhabua and Hasimara.
Lately, the IAF has also reactivated its once dormant airbase at Nyoma in Ladakh, which enables IAF to carry out attack missions into Chinese territory in the event of war. Significantly, this was the place where the Indian military was humbled during the 1962 War as the Jawaharlal Nehru government strangely decided not to use the air force.
Though India has substantially beefed up its China-specific war muscle, it is still woefully short of what the Dragon has already done. While India is still measuring the length of its completed border roads in hundreds of kilometers, China already has a stupendous road network of 58,000 km of roads leading up to the Indian border.
The Chinese road infrastructure enables them to move as many as 30 divisions to the Indian border in double quick time. In contrast, India can barely manage one-thirds of the Chinese war effort at this point of time.
What makes the scenario even grimmer is the fact that China has five fully operational military airfields in the Tibet Autonomous Region (TAR) and several more are coming up fast. This puts the Chinese way ahead of the Indians in military terms.
However, there is one fact that goes in favour of the Indians. China has never fought a war since 1962. The Chinese troops are not battle-tested. In contrast, Indian soldiers have fought two full-fledged wars with Pakistan (1965 and 1971) and a limited war in Kargil in 1999. Besides the Indian soldiers are in war-like theatres across the country for the past three decades continuously, thanks to numerous terrorist and insurgent activities.
The Chinese must be aware of that!
The writer is a New Delhi-based journalist-author and a strategic affairs analyst who can be reached at bhootnath004@yahoo.com.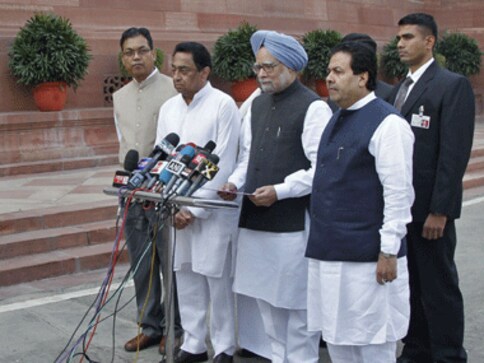 India
The government and the army did well to start engaging the media and the political opposition in order to control the damage caused by misinformation on what's going on at the LoC
World
Salman Khurshid will be holding a private lunch for the Pak PM even though the latter is coming on a private visit.
World
The futility of proving Pakistan proof of terror should now be acknowledged by all - and especially India. We need to be ready for a 1000-year psy-war.