'How come you've never hijacked anything for me?': Twitterati react to EgyptAir hijacking
hroughout the day, Twitter was flooded with responses from users, with the #EgyptAir hashtag the top trending topic of the day
On Tuesday morning, the world woke up to hear about an EgyptAir plane being hijacked. As more details about the news started filtering in, we learnt that it was the work of a lone hijacker, one who claimed to be armed with explosives.
And although unconfirmed reports suggested the Egyptian man was seeking political asylum, EgyptAir officials said he might have acted out of "personal reasons", as he was trying to meet his estranged ex-wife.
Throughout the day, Twitter was flooded with responses from users, with the #EgyptAir hashtag the top trending topic of the day. Here's a selection of the tweets on the lighter side of things:
In 1631 a man had the Taj Mahal built for the woman he loved.

In 2016 a man hijacked an #EgyptAir plane for the woman he loved.

— Rashi Kakkar (@rashi_kakkar) March 29, 2016
The suspect did this to get back with his estranged wife.
Is that you, Arbaaz?#EgyptAir

— Sorabh Pant (@hankypanty) March 29, 2016
"He hijacked a plane for his ex and my ex can't even respond to the gunshot wound I gave her smh fml." - People on Tumblr right now.

— Ashish Shakya (@stupidusmaximus) March 29, 2016
Terrorists have no Marital Status. Ex Husbands should not be targeted for action of one Mad Man #EgyptAir

— Joy (@Joydas) March 29, 2016
Imagine getting a call early morning "Hey sorry, your ex just hijacked a plane. We'd like you to come talk to him" #FML#EgyptAir

— Bilha Calderon (@Clitemnistra) March 29, 2016
"How come you've never hijacked anything for me?" #EgyptAir #Hijacked MS181 pic.twitter.com/FXfQZGTSJV

— Stefan Simanowitz (@StefSimanowitz) March 29, 2016
Then: Lovers used pigeons to deliver a letter.
Now: Lover hijacks a plane to deliver a letter.#EgyptAir

— Sabin (@Mr_Lambakarela) March 29, 2016
I'm not a divorce lawyer but I'm not entirely sure hijacking an aircraft would be beneficial to your case #EgyptAir

— Seán Robertson (@SeanLXIV) March 29, 2016
I want set dosa-vadacurry. Thinking of hijacking an airplane for it. Any suggestions? #EgyptAir

— Akshay Ramesh (@iamnotakshayr) March 29, 2016
Hijacker of EgyptAir flight apparently wants political asylum & some letters delivered to ex-wife. He mixed professional and personal trip.

— Rahul Roushan (@rahulroushan) March 29, 2016
#EgyptAir if you are planing to hijack a plane, at least wait until they have served us food and drinks. We pay for that stuff.

— David Opati Aswani (@susumunyu) March 29, 2016
Love is in the air has a totally different meaning now#EgyptAir

— Abhinav Shukla (@JustShukla) March 29, 2016
We Live In A World Where Hijacking A Pane Is Lot Easier Than Keeping A Relationship Together. #EgyptAir 😉

— Sir Ravindra Jadeja (@SirJadeja) March 29, 2016
Apparently, the #EgyptAir 'hijacker' just wanted to speak to his ex-wife. Imagine how interesting this woman must be!

— lindsay pereira (@lindsaypereira) March 29, 2016
Patch-up conversation:

Her: I was angry & didn't mean any of it. Sorry.

Him: I am sorry too. I shouldn't have HIJACKED a plane. #EgyptAir

— Abhishek Upmanyu (@AbhiUpmanyu) March 29, 2016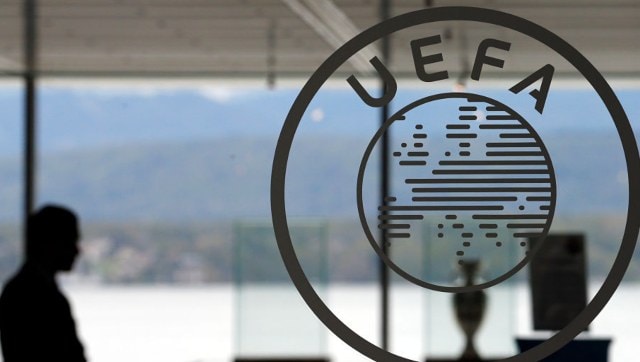 Sports
A number of high-profile footballers have suffered racial abuse in recent months, prompting calls for tougher action from internet giants.
Sports
Sterling suffered the abuse following City's Champions League semi-final second leg victory against Paris St Germain on Tuesday.
Sports
Clubs, players, and governing bodies observed a blackout from 1400 GMT on Friday until 2259 GMT on Monday that was also supported by other sports, businesses, and media outlets.