House Democrats ask if Trump interfered in DOJ automaker antitrust probe
By David Shepardson WASHINGTON (Reuters) - Two U.S.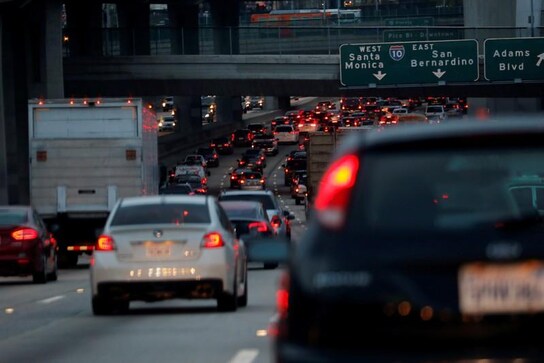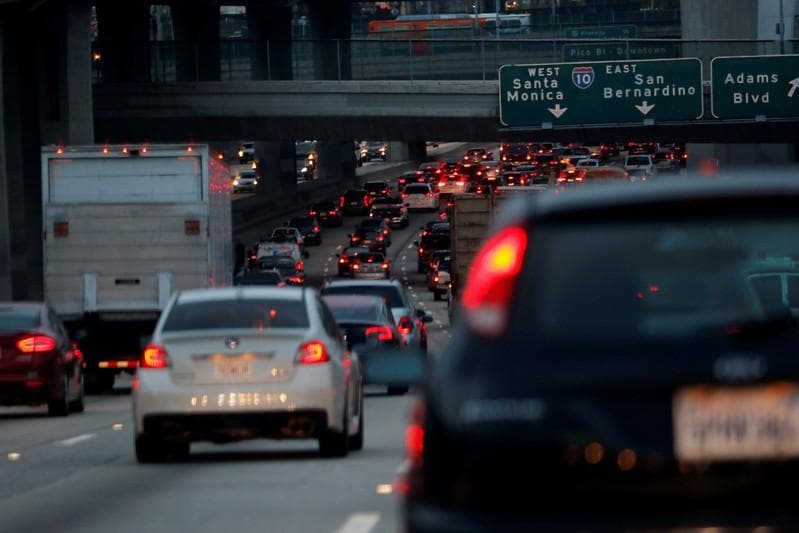 By David Shepardson
WASHINGTON (Reuters) - Two U.S. Democratic lawmakers on Thursday asked the White House to turn over documents that would show if President Donald Trump interfered or directed a Justice Department antitrust probe of four automakers that struck voluntary agreements with California to reduce tailpipe emissions, according to a letter seen by Reuters.
Jerrold Nadler, chairman of the House of Representatives Judiciary Committee, and Representative David Cicilline, head of the antitrust subcommittee, asked White House counsel Patrick Cipollone and Makan Delrahim, assistant attorney General for the Justice Department's Antitrust Division, to turn over any documents or communications between Trump, White House staff or Justice Department officials related to the probe into Ford Motor Co , Honda Motor Co <7267.T>, BMW AG and Volkswagen AG by Oct. 2.
"Actual interference would of course constitute a serious abuse of power," the two lawmakers wrote, saying the probe appears to be "another example of the administration's weaponization of the antitrust laws to target perceived political adversaries of the president."
Delrahim confirmed he sent Aug. 28 letters to the four automakers asking questions in testimony before a Senate panel this week, but said he was not conducting the investigation for "political reasons."
The Justice Department and White House did not immediately comment.
Also Thursday, four Senate Democrats wrote to U.S. Attorney General William Barr seeking documents that would show if Trump was involved in the probe and asked if Delrahim was instructed to open the probe.
On Wednesday three other Senate Democrats said in a letter to Barr they opposed the probe.
Reuters and other outlets reported earlier the existence of the investigation as the Trump administration had ramped up its opposition to automakers seeking to sidestep it on rolling back Obama-era fuel-efficiency rules. Trump has repeatedly expressed anger with automakers for working with California, which has vowed to enforce the stricter Obama-era emissions standards.
"Automakers should seize this opportunity because without this alternative to California, you will be out of business," Trump tweeted Wednesday.
On Thursday, the Environmental Protection Agency said it was revoking California's waiver under the Clean Air Act to set tailpipe emissions standards, citing the voluntary agreement as one reason for the need to take the unprecedented decision.
Delrahim's letters to the automakers said the government was worried the agreements "may violate federal antitrust laws" but adding it had "reached no conclusions," according to documents seen by Reuters.
(Reporting by David Shepardson; Editing by Chizu Nomiyama and Leslie Adler)
This story has not been edited by Firstpost staff and is generated by auto-feed.
Find latest and upcoming tech gadgets online on Tech2 Gadgets. Get technology news, gadgets reviews & ratings. Popular gadgets including laptop, tablet and mobile specifications, features, prices, comparison.
World
By Tim Hepher and David Ljunggren PARIS/OTTAWA (Reuters) - France said on Friday it would download the black boxes from a Ukrainian airliner downed by an Iranian missile in January, easing a stand-off over where they should be read. France's BEA crash investigation agency said it was acting at the request of Iran, which remains responsible under global rules for conducting a formal accident probe after acknowledging that the Boeing 737 was downed by its forces
World
By Brad Brooks LUBBOCK, Texas (Reuters) - With new coronavirus cases surging in Texas and Florida, officials in both states on Friday ordered bars to close again and imposed tighter restrictions on restaurants, setting back efforts to reopen their economies. Governor Greg Abbott gave bars in Texas until midday Friday to shut, while Florida's Department of Business and Professional Regulation told bars to immediately stop serving alcohol on their premises
World
By Patricia Zengerle WASHINGTON (Reuters) - The U.S. Senate passed legislation on Thursday that would impose mandatory sanctions on people or companies that back efforts by China to restrict Hong Kong's autonomy, pushing back against Beijing's new security law for the city. The measure also includes secondary sanctions on banks that do business with anyone found to be backing any crackdown on the territory's autonomy, potentially cutting them off from American counterparts and limiting access to U.S.