Hope Hicks resigns: From Michael Flynn to Sean Spicer, Donald Trump's White House has lost senior aides at steady clip
Here are the main Trump aides who have come and already gone in the first 13 months of his presidency.
Washington: President Donald Trump lost another close aide on Wednesday, when White House Communications Director Hope Hicks announced she was leaving.
The turnover among Trump's staff has been inordinately high since he became president on 20 January, 2017, and Hicks was the fourth communications director to depart.
Here are the main Trump aides who have come and already gone in the first 13 months of his presidency:
National Security Advisor Michael Flynn
Flynn entered the White House with a cloud over him — he had been fired by Barack Obama as defence intelligence chief and was deeply distrusted across the intelligence community. He was also being investigated by the FBI for his contacts with Russians.
Flynn lasted only 22 days, forced out on 13 February, 2017 over top-level concerns that he could be compromised by false statements he made over his contacts with Russian officials and his paid lobbying for Turkey during the campaign.
Press Secretary Sean Spicer
Spicer's troubles began immediately when he defended his boss's false claim about the size of the crowd at his inauguration. Spicer said it was "the largest audience to ever witness an inauguration, period," a claim easily disproven by aerial photos of president Barack Obama's far larger 2009 crowd.
Spicer instantly lost credibility with the media, and became the favourite administration target of the comedy show Saturday Night Live, played as an oafish and irritable Trump fall-guy.
Increasingly ineffective, Spicer resigned on 22 July, after the abrasive Anthony Scaramucci was named White House communications director.
Chief of Staff Reince Priebus
The faceless former chairman of the Republican National Committee was supposed to manage the White House workforce and control the door to Trump's office.
But he couldn't manage the president himself, leaving the West Wing to sink into chaos. A close ally of Spicer, Priebus took a hard fall when Trump chose Scaramucci as communications director.
Priebus took the exit door on 31 July, to be replaced by retired Marine Corps General John Kelly, who brought a measure of discipline around the Oval Office.
Anthony Scaramucci, Communications Director
"The Mooch" was in and out of the White House in a record 10 days. He alienated Kelly with his brash public play for the chief of staff job after Priebus quit. And his bid for public attention — he was immediately a late night TV icon for his tailored suits, aviator sunglasses and slicked back hair — was a no-no for Trump.
Chief Strategist Steve Bannon
The architect of Trump's nationalist-populist political stance and his election victory, Bannon was nicknamed the Prince of Darkness and the Shadow President.
His economic nationalism became the lynchpin of Trump policies, even as many of his other ideas were rebuffed by policy rivals. After Kelly arrived, his constant clashes with other Trump advisers became untenable, as did his ties to the extreme right, which drew accusations that Trump represented racists. Bannon left on 18 August.
Health Secretary Tom Price
A former doctor and congressman, Price spearheaded Trump's pledge to "repeal and replace" Obama-era health care reforms.
But Price was forced to resign on 20 September when it emerged that he had flown 26 trips during 2017 on chartered private aircraft, costing the US taxpayer around $400,000.
Staff Secretary Rob Porter
Porter, who handled the documents that went to and from Trump's desk, came to the White House with a golden pedigree: Harvard, a Rhodes scholarship to Oxford, Harvard Law and then chief of staff for Senator Orrin Hatch.
But he also had a secret: his two former wives both accused him of domestic violence. When this came to light in early February, raising security issues, he was forced to step down. At the time, he was dating Hope Hicks.
Communications Director Hope Hicks
The svelte 29-year-old former model was a close aide to Trump since 2014, when she joined his real estate firm.
In early 2015, he named her press secretary for his White House campaign. After his election triumph, she was named White House director of strategic communications, a job that allowed her to remain behind the scenes, coaching Trump while never appearing in public. In August, she became communications director, continuing to shape Trump's message without speaking for him.
But Hicks also ran into trouble. She became a focus of the Justice Department's investigation into links between the Trump campaign and Russia, in relation to her knowledge about a June 2016 meeting between top campaign officials and a Russian lawyer offering dirt on Trump's opponent Hillary Clinton.
She also came under criticism for her handling of public relations when Porter resigned.
Other casualties of Trump's first year
- Derek Harvey, Middle East adviser on the National Security Council
- Early communications director Mike Dubke
- KT McFarland, deputy national security adviser
- Dina Powell, deputy national security adviser
- Katie Walsh, White House deputy chief of staff
- Craig Dear, National Security Council Western Hemisphere affairs director
- Angela Reid, White House chief usher
- Omarosa Manigault, assistant to the president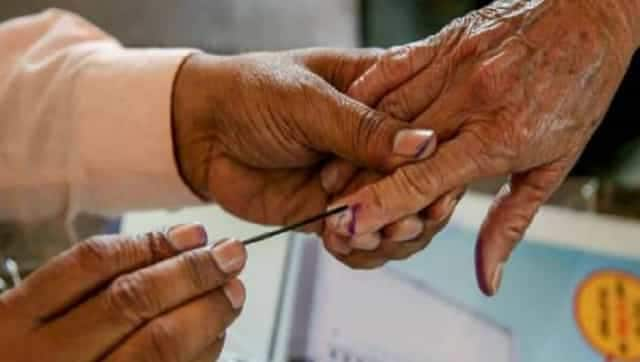 Politics
The voter turnout in Nagapattinam in the previous Assembly election was 73.42 percent
Politics
Kilvelur is an Assembly/Vidhan Sabha constituency in the Tiruvarur district of Tamil Nadu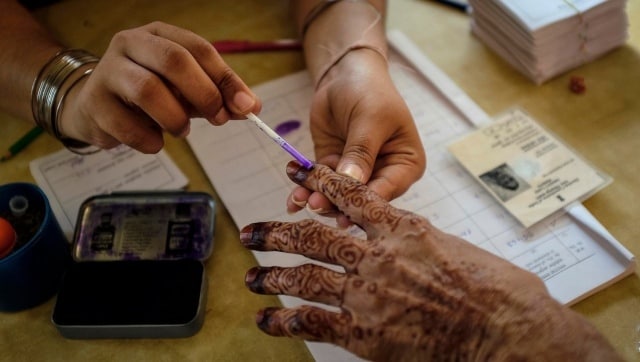 Politics
S Pavunraj of AIADMK won the Poompuhar seat receiving 87,666 votes while his main rival Shahjahan AM of the Indian Union Muslim League received 67,731 votes