Hillary Clinton's health scare: What happens if she drops out of US presidential race?
Speculations around Democratic presidential nominee Hillary Clinton are not new, however, concerns about her health got real after she abruptly left a 11 September attacks anniversary ceremony on Sunday.
Speculations around Democratic presidential nominee Hillary Clinton's health are not new, however, concerns about her medical condition got real after she abruptly left a 11 September attacks anniversary ceremony on Sunday. She was seen stumbling off a curb and had to be helped to get into a van.
In a statement, Clinton's doctor said the former secretary of state had become overheated and dehydrated. According to AP, her physician Lisa R Bardack said that she is recovering and has been advised to rest and modify her schedule after she was diagnosed of pneumonia. Following her health scare, Clinton cancelled her trip to California. She was scheduled to attend fundraising, campaign events and an appearance on Ellen DeGeneres' talk show.
In July 2015, Clinton's physician had released a two-page letter stating that she was in "excellent physical condition and fit to serve as president of the United States." During one of her campaign events this year, Clinton had a coughing fit, however, she quickly warded off the concerns and joked that this is an "allergic reaction to Donald Trump," according to ABC News.
In the past, Republican presidential nominee Donald Trump has repeatedly questioned Clinton's health and had said that she "lacks the mental and physical stamina" to serve as president. Clinton, however, had dismissed these speculations as conspiracy theories and during her appearance on Jimmy Kimmel's show, she even jokingly tried opening a pickle jar as proof of her good health. However, after Sunday's medical episode, Clinton's health will most likely snowball into an election issue.
Emmy award-winning broadcast journalist David Shuster, in a series of tweets, said that there could be an emergency meeting of the Democratic National Committee to consider Clinton's replacement. He further tweeted that according a DNC operative, the status of her nomination depends only on Clinton.
Clarification from dem operatives @HillaryClinton pneumonia: Expect emergency DNC meeting to CONSIDER replacement. #HillarysHealth

— David Shuster (@DavidShuster) September 11, 2016
Top dem: "we can make contingencies, argue, plead with @HillaryClinton, but DNC bylaws are clear her nominee status now totally up to her."

— David Shuster (@DavidShuster) September 12, 2016
A video of Clinton appearing to stumble as three staff members hold her up and help her into a van have fueled speculations on her health once again with rumours of her suffering from Parkinson's disease resurfacing.
Although the DNC played down her health scare, according to Telegraph UK, if Clinton were to drop out of the presidential race, Joe Biden or Bernie Sanders would mostly likely be nominated. The report added that in such a scenario, DNC officials would have to cast their voters and the winner with the maximum number of votes will be nominated. The report further added that Clinton's running mate Tim Kaine will not get any special consideration. If he is unable to secure majority votes, he will remain the vice-presidential candidate.
According to Law Newz, if Clinton withdraws after the election is held and but before the electoral college meets, "federal law says that electors can vote for whomever they want, although states can pass their own laws on the matter." The report further explains that if a candidate wins an election, but "become incapacitated prior to the inauguration", then as per the provisions of the 20th Amendment, the vice-president becomes the president.
In 2008, Republican presidential nominee John McCain's health and age had come a campaign issue. In fact, he had made public more than a thousand pages of his medical history to show he was cancer-free and fit to serve as president at age 71. On the other hand, both Trump and Clinton have not yet released any details on their medical history.
McCain's age and health was a big topic in 2008 https://t.co/zVEMTsCBFN

— H. A. Goodman (@HAGOODMANAUTHOR) September 12, 2016
In a report published in 2008, the US News had reported that there has always been speculations and rumours around a presidential candidate's health. Right from Andrew Jackson to John Kennedy, many of the US Presidents had serious health concerns. "Dwight Eisenhower suffered a heart attack and stroke while in office," said the report.
So far Clinton's campaign has been able to dismiss questions on her health, however, following her stumble her team will have to tackle questions head-on. CNN's Stephen Collinson writes: "But there will still be questions asked why Clinton, after days of speculation about her health, was not more forthcoming with her diagnosis."
According to a new poll, Clinton is leading Trump by five points, reported PTI. Clinton's campaign have often been accused of not maintaining transparency and this criticism got louder after Sunday's incident. To maintain the momentum, team Clinton should be prepared to answer all questions pertaining to her health.
With inputs from agencies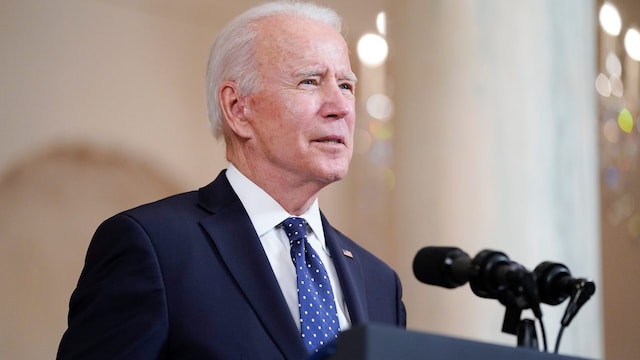 World
Biden had announced that the US would purchase 500 million doses of Pfizer and donate to nearly a hundred low-and middle-income countries (edited)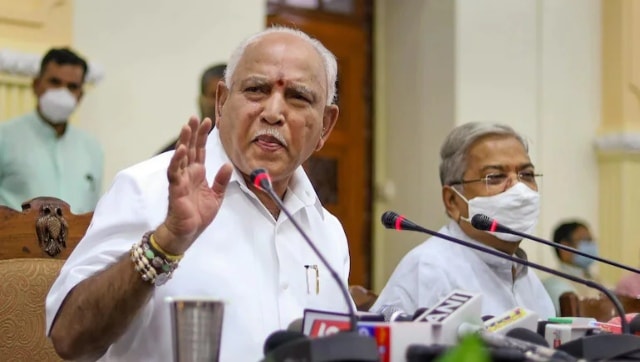 Politics
The BJP high command, with one eye on the upcoming 2023 Assembly polls in the state, has shortlisted a few notable names as possible replacements as chief minister
World
Hussain, 41, is currently Director for Partnerships and Global Engagement at the National Security Council