Hillary Clinton shares direct responsibility of unrest in the US: Donald Trump
Hillary Clinton, the Democratic presidential nominee, 'directly' shares the responsibility of the unrest afflicting the US, said Donald Trump.
Washington: Hillary Clinton, the Democratic presidential nominee, "directly" shares the responsibility of the unrest afflicting the US following a series of shooting of black people by the police, her Republican rival Donald Trump has alleged.
"Those peddling the narrative of cops as a racist force in our society – a narrative supported with a nod by my opponent – share directly in the responsibility for the unrest that is afflicting our country and hurting those who have the very least," Trump said in a fiery speech in Pennsylvania.
Addressing an impressive rally in this key battleground State, Trump said the job of a leader is to stand in someone else's shoes and see things from their perspective.
"Hillary Clinton calls people who don't support her deplorable, and irredeemable. I call anyone who doesn't support me an American citizen who is entitled to equal representation under the law.
"The 70-year-old reality TV star said in order to make cities safer for citizens, we must work with our police – not against our police."
Trump said the rioting in streets is a threat to all peaceful citizens.
"It must be ended. The main victims of these violent demonstrations are law-abiding African-Americans who live in these communities and only want to raise their children in peace," he added.
Alleging that Clinton does not have to worry about the sirens and the gunshots at night, he said it is the poor family living in the inner city who feel like a "refugee in their own country".
Trump said Americans want a Commander-in-Chief that will defeat radical Islamist terrorism and protect the borders.
Taking a dig at Clinton, who has taken a couple of days off from her grilling campaign schedule ahead of three presidential debates beginning Monday, Trump said that one has to be oneself and he is "ready" for it.
American media says that the Monday debate is likely to attract a record number of viewership both inside and outside the US.
In US presidential election system, debates between the two major party candidates are considered to be crucial. Performance of the candidates are believed to be a determining factor in Americans making up their mind to vote in the presidential elections.
Clinton, the first woman presidential nominee of a major political party, has taken a couple of days off from campaigning, while Trump said he plans to campaign even tomorrow.
At an election rally in Philadelphia, Trump asked his audience where is Clinton.
"Where is Hillary today? Well they say she's practicing for the debate. Some people think she's sleeping," Trump said.
He told the crowd they had "46 days to change the world".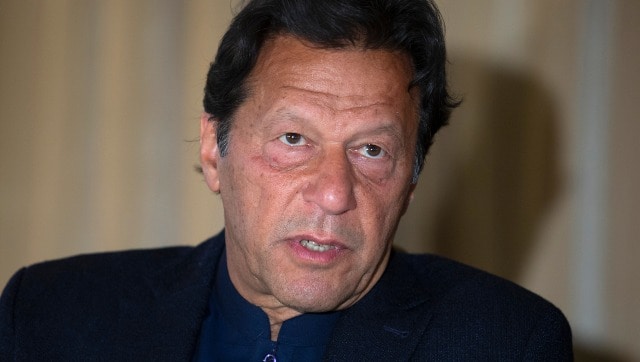 World
The global body against money laundering and terror financing had also asked Pakistan to work to address its strategically important deficiencies
World
Several large fires have ravaged the western United States in recent days — notably in California, Nevada and Oregon, where the dangerous Bootleg Fire is still raging, even though the fire season has only just begun
Politics
Modi said the government is fully prepared to give the answers that the people of the country want and that he hoped that the Monsoon Session is productive and dedicated to meaningful discussion