Hillary Clinton says Donald Trump unqualified to be president | Reuters
WASHINGTON Democratic presidential front-runner Hillary Clinton said on Thursday Republican candidate Donald Trump is unqualified to be president of the United States. 'I know how hard this job is, and I know we need steadiness as well as strength and smarts in it, and I have concluded that he is not qualified to be president of the United States,' she said in an interview on CNN. (Reporting by Alana Wise and Steve Holland)
WASHINGTON Democratic presidential front-runner Hillary Clinton said on Thursday Republican candidate Donald Trump is unqualified to be president of the United States.
"I know how hard this job is, and I know we need steadiness as well as strength and smarts in it, and I have concluded that he is not qualified to be president of the United States," she said in an interview on CNN.
(Reporting by Alana Wise and Steve Holland)
This story has not been edited by Firstpost staff and is generated by auto-feed.
Sports
President Joe Biden's administration has declined for months to present its position on a possible boycott.
World
Published in 2019, the book addresses the issue of migrant children traveling unaccompanied to the United States.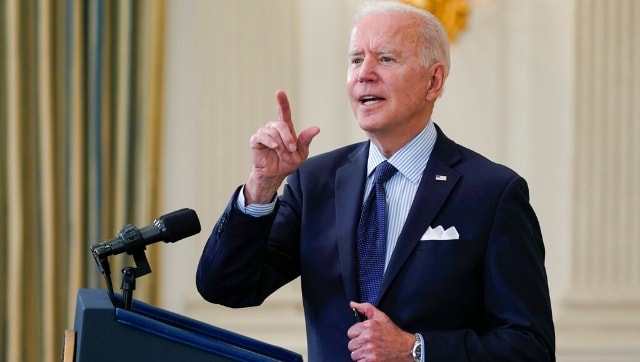 World
Biden will leave for the UK on Wednesday and then visit Brussels and Geneva as part of the trip, that ends next week