Hillary Clinton enjoys edge as Donald Trump polls miserably with Indian-Americans, Hispanics, African-Americans
Hillary Clinton continues to hold a large national lead over Trump — 50 percent to 42 percent — weeks after the Democratic National Convention, according to the latest NBC News Survey among registered voters.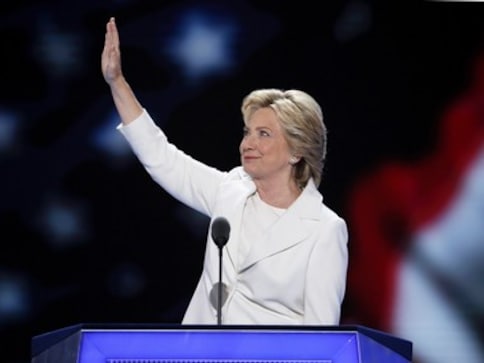 New York: Republican presidential nominee Donald Trump has toned down his bombastic rhetoric in the last few days and his campaign has seen major staffing changes. Trump has also regretted some of his comments on the campaign trail and done a U-turn in wooing non-white voters. However, try as he might, Trump may not be able to repair the damage he has caused with his negative comments about Hispanics, immigrants and minorities.
Hillary Clinton continues to hold a large national lead over Trump — 50 percent to 42 percent — weeks after the Democratic National Convention, according to the latest NBC News Survey among registered voters.
"This is a case of too little, too late. Trump is a very desperate candidate. And no speech is going to change that now," said Javier Palomarez, the president of the US Hispanic Chamber of Commerce.
Trump's new tack has done little to blunt the giant strategic edge his Democrat rival Hillary Clinton enjoys among Hispanics, African American and Asian American voters. Most political pundits are now convinced Clinton is a shoo-in, while only a handful say it's a fair fight. Clinton is campaigning much more effectively than before.
"Clinton had terrible persuasion game until somewhere around late spring, when it was clear that Bernie Sanders wasn't going to go all the way," Scott Adams best known as the creator of the popular Dilbert comic strip told The Wall Street Journal.
"I am speculating that somebody was on the Sanders team who may have jumped ship to Clinton's team, because her persuasion game went from terrible to world-class instantly. The best example of that is the word 'dark.' You saw right after Trump did his convention speech that all of the Clinton surrogates used the same word almost instantly. You know, 'dark'? Somebody with skill had obviously gotten word out to use that word. If you look at it, it's the same engineering as Trump's. Anything you see Trump do — from getting mad at a baby, to saying something about the Second Amendment and Hillary Clinton, to his immigration plans — they all seem like they could fit into this 'dark' label, once you've heard it. It's a fresh word you don't hear in politics...it fits all future confirmation bias. Anything he does in the future, you're going to say, 'Yeah, that was a little dark."
Trump's get-tough stance on immigration has fired up working-class whites, many of whom think immigration has damaged them, but it has made him a "dark" candidate for the more diverse American electorate.
"Trump is clueless and classless, and very negative," said software engineer Siva Mahadevan. "Non-white people have been alienated by Trump."
Unlike black and Latino voters, the 3.2 million Indians in America don't have a long history with either party, but many Indians especially professionals traditionally support the Democrats. Asian-Americans, dominated by large numbers of Indian and Chinese, are America's fastest-growing racial group. More than nine million of them will be eligible to vote in November, up 16 percent from four years ago. They are "the quintessential swing vote" and form about 6 percent of the US population, according to the Census Bureau. The bad news for Trump is that this group is firmly in Hillary's camp.
The Asian and Pacific Islander American Vote project, a nonpartisan organisation that works to mobilize voters of Asian heritage, found that 61 percent of registered Asian-American voters held an unfavorable view of Trump, while a nearly identical number support Clinton.
"Donald Trump is the ugly face of America, which the world doesn't want to see," said Indian American investor and philanthropist Frank Islam who is on Clinton's "Hillblazer List," a who's who of big donors.
There are at least 10 prominent Indians on Clinton's "Hillblazer List" supporters from Wall Street to Hollywood who have raised at least $100,000 for her campaign by hosting events.
"Even if Trump and other Republican candidates say they are only after Muslims, which is bad enough, a lot of people who are brown are going to be misidentified as Muslims," Clinton supporter and author Sujata Massey told US media.
"I have Indian-American children and they are frequently called Muslims by other students, and they are not," said Massey.
India
Yashoda Hospitals Group has acquired space on Decentraland — a metaverse platform where users can buy and sell property and engage in other life-like activities — to set up a virtual clinic it hopes will be operational for patients by next year
World
The microscopic creatures called Demodex folliculorum live on our hair and feast on the oils in the pores of our skin. At night, they leave the pores to find mates, find new follicles to have sex in and lay eggs
World
Lithuania is a member of NATO and is thus subject to its protections under Article 5 which states that an attack on one member is an attack on all members