Hillary Clinton's defeat urges Democrats to elect new leader; Keith Ellison among front runners
After losing the presidency while failing to regain control of the Senate, the Democrats need a new leader to design a winning strategy.
Washington: The Democratic Party is preparing to elect a new leader following the unexpected electoral defeat in 8 November of White House hopeful Hillary Clinton.
The interim chair of the Democratic National Committee (DNC) veteran political operative Donna Brazile, assumed the position temporarily following the resignation of Congresswoman Debbie Wasserman-Schulz, criticised for influencing the primary process to help Clinton win over Vermont Senator Bernie Sanders, Efe news reported.
The election will take place on Thursday.
After losing not only the presidency but also many state legislatures while failing to regain control of the Senate, the Democrats need a new leader to design a winning strategy for the coming years.
Up to now, the name most mentioned is black African-American Congressman Keith Ellison, considered one of the party's more progressive elements and who has the support of Sanders, Senate minority leader Harry Reid and the influential Sen. Elizabeth Warren.
But bets are also on for several other Democrats who might be right for beginning a new era for their party.
Ray Buckley, current vice chair of the DNC, said last week that fellow Democrats have asked him to stand for the party's internal election, but though he knows the ins and outs of the organisation, he might well be seen as more of the same.
For his part, Howard Dean, who was the last full-time chairman of his party, has announced his intention to seek the position again, with the credentials of having been a player in the 2006 Democratic victory in the legislature and in the 2008 presidential election, when he was still head of the DNC.
The former Maryland governor who sought the party's presidential nomination, Martin O'Malley, said last Friday that he was seriously weighing his candidacy for leading the DNC, a fairly balanced choice for the party since he could appeal to white working class voters, who have turned their backs for now on the Democrats, and also minorities, with whom he has developed a close relationship.
Last on the shortlist is current Labour Secretary Thomas Perez, a progressive voice, Hispanic and with ties to President Barack Obama, but whose candidacy seems the least likely.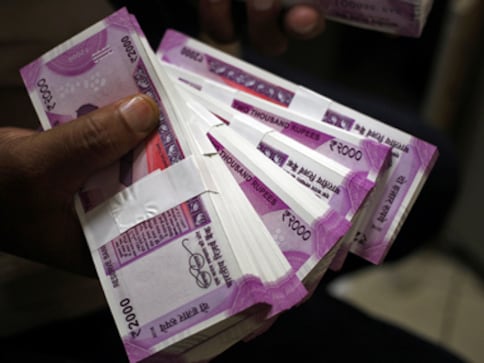 India
The total income of the 39 parties decreased from Rs 1087.206 crore in 2018-19 to Rs 874.467 crore in 2019-20, a dip of 19.57 percent or Rs 212.739 crore, as per the report
World
Clinton had been admitted on Tuesday to the hospital southeast of Los Angeles with an infection unrelated to COVID-19, officials said
World
The former US president, who was admitted to a Southern California hospital for a blood-related infection, is 'on the mend' and 'in good spirits'