Hillary Clinton campaign halfway to $1 billion fundraising goal
Hillary Clinton's campaign is halfway to its goal of raising a billion dollars for the 2016 race, according to her finance director.
Provincetown: Hillary Clinton's campaign is halfway to its goal of raising a billion dollars for the 2016 race, according to her finance director.
Dennis Cheng announced the achievement in a meeting with staff at the campaign's headquarters in Brooklyn, New York, according to a campaign aide who was present for the meeting but wasn't authorized to discuss internal campaign strategy and spoke on condition of anonymity.
Her campaign has resisted publicizing a fundraising target for the general election, fearing it would draw
attention to big donors at a time when voters angry about the role of money in politics. She aimed to raise $100 million for her primary bid.
Clinton raised $90 million for her campaign and Democratic party committees in July, according to finance reports released recently. She's maintained a staff of about 700 for months, opened up offices across the country and already spent $67 million on general election ads. This week, she'll spend at least $10 million more on ads. GOP rival Donald Trump raised $80 million for his campaign and the Republican party, including a $2 million contribution from Trump himself.
He's kept his payroll to about 70 employees, only began airing ads in recent days and has not undertaken a significant operational buildout across the country. Instead, nearly half the money he spent in July went to one web design firm, whose president is the campaign's director of digital marketing.
Clinton's campaign is in the midst of a fundraising blitz, with 43 events planned in 14 states over the next two weeks, according to a schedule obtained by The Associated Press. She was spending the weekend greeting donors on Massachusetts' Cape Cod before heading to California for a series of events at the homes of Hollywood celebrities and Silicon Valley entrepreneurs. Later this month, she will head to the Hamptons on New York's Long Island for another fundraising swing.
President Barack Obama hosted an event last Monday on Martha's Vineyard, off the Massachusetts coast, where he was vacationing. Her running mate, Tim Kaine, and former President Bill Clinton also have events planned around the United States.
World
The Vienna talks aimed at reviving the deal were suspended in June, when Iran elected ultraconservative Ebrahim Raisi as president
World
It is unclear if the Saudi royal family was aware of the fake furs or was deceived by a supplier. The Saudi Embassy in Washington declined to respond to the matter, as did a spokesperson for Trump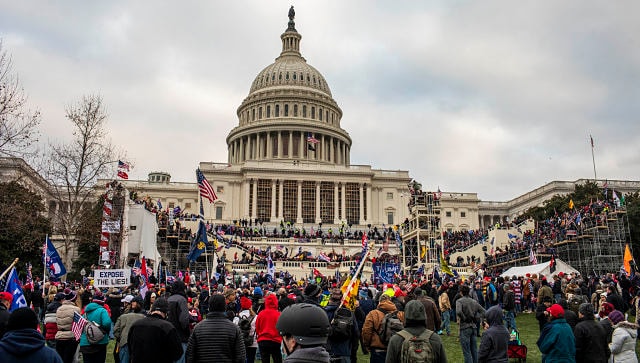 World
The Biden administration, in clearing the documents for release, said the violent siege of the Capitol more than nine months ago was such an extraordinary circumstance that it merited waiving the privilege that usually protects White House communications.