High on tacos: Police discover meth lab in fast food restaurant, two arrested
Two men have been arrested after the remnants of a methamphetamine lab were found inside a Taco Bell in Cedar Rapids, Iowa
Cedar Rapids, Iowa: Authorities say two men have been arrested after the remnants of a methamphetamine lab were found inside a Taco Bell in eastern Iowa.
The Cedar Rapids Police Department says officers found two men outside the restaurant early Tuesday. One identified himself as a Taco Bell employee.
Officers entered the closed restaurant and found meth lab remnants in a utility area.
The men were identified as 31-year-old Christopher Adam Matous and 56-year-old Kent Jerome Duby. They were arrested and charged with conspiracy to manufacture methamphetamine. Matous faces additional charges including meth possession. Court records do not list attorneys who could comment for the men.
Taco Bell says in a statement that one of the men was an employee who's now fired. They say the restaurant will be sanitised before it reopens.
AP
Find latest and upcoming tech gadgets online on Tech2 Gadgets. Get technology news, gadgets reviews & ratings. Popular gadgets including laptop, tablet and mobile specifications, features, prices, comparison.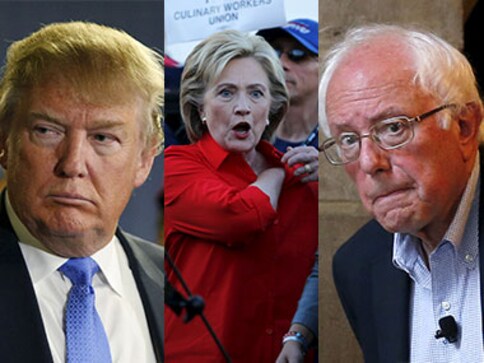 World
Only 20% of eligible caucus-goers turn out to participate in Iowa.
long reads
Once the ephedra lands in these district centers, often outside areas of Afghan government control, it is milled to a fine powder and sold in bulk quantities at open-air markets that have sprung up with the express purpose of providing supplies to local meth-producers.
World
Republican presidential front-runner Donald Trump received the endorsement Tuesday of conservative firebrand Sarah Palin, giving the billionaire businessman a potential boost less than two weeks before Iowa's kick-off caucuses.