High on dope, father 'shakes' infant to death in UK; jailed for life
Despite a health visitor warning both parents about its dangers during a routine house visit, Preston Crown Court heard that Mailey was a frequent cannabis user and was unaware shaking could cause fatal injury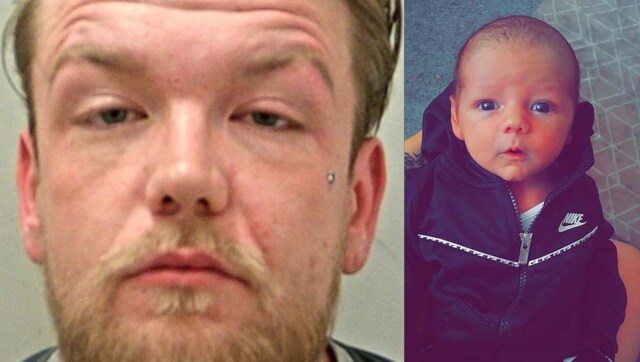 London: A Marijuana-addict Man from Lancashire of the United Kingdom was handed over life imprisonment for shaking his seven-month-old boy so hard that he died.
The accused also tried to frame the wife for the crime.
The incident occurred in November when the accused Oliver Mailey of Burnley inflicted severe head injuries on his seven-week-old son Abel-Jax and later lied to shift the blame on the mother.
However, a post-mortem revealed that Abel had many broken ribs and a brain bleed as a result of shaking occurrences in the weeks after his death.
Reports say, 26-year-old Mailey was taking care of the infant while the wife Mollie Gourton, was at work.
As soon as she reached office, Mailey called her and claimed that something has happened to Abel. He turned the camera to show Abel looking limp on his lap, and Mollie screamed at him to call an ambulance.
Later, he maintained a story that his son had gone 'floppy' after he fed him, to the paramedics.
While Mollie ran home from work and paramedics raced to the house, he was told to perform CPR on Abel.
When Mollie questioned Mailey at the Royal Blackburn Hospital, he insisted he had nothing to do with the infant's fall.
He was taken in severe condition to Manchester Children's Hospital, but he passed away three days later.
Following the death, the parents were both detained on suspicion of murder and then causing great bodily damage.
It took the police two weeks to come to the conclusion that Mollie was not at home when Abel was hurt, exonerating her of all charges.
Prior to his guilty plea admitting the manslaughter in December 2022, Mailey persisted in lying about injuring Abel.
He didn't acknowledge the initial shaking until a month had passed.
Despite a health visitor warning both parents about its dangers during a routine house visit, Preston Crown Court heard that Mailey was a frequent cannabis user and was unaware shaking could cause fatal injury.
In the final hearing, Justice Cotter stated that Abel's actions were not out of the ordinary in any way that would have made Mailey lose his mind.
"Evidence produced before the court confirm that Mollie was a dedicated and caring mother, and she lost her cherished son as a result of your actions," judge told Mailey.
The judge said about Mollie that what happened to her is the worst fear of every mother, "Not only she was facing murder charges, she had to arrange for her baby's funeral at the same time," said the judge.
Mailey will have to be in jail for at least 16 years before becoming eligible for parole.
What is shaken baby syndrome?
Shaken baby syndrome (SBS), also known as abusive head trauma (AHT), is the leading cause of fatal head injuries in children younger than two years. Diagnosing the syndrome has been both challenging and contentious for medical professionals.
It seems that educating new parents can help to lower the prevalence of the illness. According to estimates, three to four SBS cases per 10,000 newborns occur each year. Those under five years old are the ones who experience it most frequently. The death risk of SBS is about 25 per cent, according to studies.
Read all the Latest News, Trending News, Cricket News, Bollywood News,
India News and Entertainment News here. Follow us on Facebook, Twitter and Instagram.