Hanoi to Hangzhou: Modi sends out bold message to China by upgrading ties with Vietnam
Modi's visit to Vietnam is a first by an Indian Prime Minister in 15 years and it assumes significant strategic importance.
Prime Minister Narendra Modi's visit to Vietnam at a time when smaller countries in the region are increasingly concerned about Beijing's assertiveness in the South China Sea and surrounding waters, is significant. More so as it has come at a time when India has voiced its unhappiness with China for blocking entry to the Nuclear Suppliers Group, rejecting on technical grounds India's attempt at sanctions against Jaish-e-Mohammed leader, Masood Azhar, and building projects in POK, which India claims as its own. By travelling to Vietnam Modi is making a point.
The visit is the first by an Indian Prime Minister in 15 years. Ironically Modi is in Hanoi ahead of his trip to China for the G-20 meet in Hangzhou. Vietnam is a country which has stood firm against its huge neighbour and fought three wars with China, the last in 1979. In April this year Vietnam seized a Chinese ship with three people on board in the Gulf of Tonkin near the South China Sea. India and Vietnam share legitimate concern about China's growing military clout.
In keeping with the importance of Vietnam, India upgraded its ties to a comprehensive strategic partnership.
"Our decision to upgrade our Strategic Partnership to a Comprehensive Strategic Partnership captures the intent and path of our future cooperation. It will provide a new direction, momentum and substance to our bilateral cooperation," Prime Minister Narendra Modi said after talks with his Vietnamese counterpart Nguyen Xuan Phuc.
China figured prominently in the discussions between the two leaders.
"(We) discussed matters concerning the East Sea," Prime Minister Nguyen Xuan Phuc told reporters. "All sides must peacefully solve East Sea disputes based on international laws," he added.
An array of pacts
Twleve agreements and memorandum of understandings ranging from defence to information technology, space, sharing of shipping information, avoidance of double taxation, health, medicine and scholarships for Sanskrit and
Buddhist studies were signed during Saturday's talks.
India has extended a new Line of Credit of $500 million for defence cooperation. Details on what this will be spent is not known.
An agreement was also signed on Saturday between Larsen and Toubro and Vietnam Border Guards for building of high-speed patron boats. Larsen and Toubro is an Indian private company which is branching out to production of defence equipment. The money for the patrol boats will come from the $100 million credit previously extended by India for
defence procurement. Another $ 5 million was announced for the building of an Army Software Park at the Telecommunications University in Nha Trang.
Without naming China, Modi said after the talks with his counterpart Nguyen Xuan Phuc: "We realise that our efforts to bring economic prosperity to our people need to be accompanied by steps to secure them. Prime Minister and I have, therefore, agreed to deepen our defence and security engagement to advance our common interests. The
agreement on construction of offshore patrol boats signed earlier today is one of the steps to give concrete shape to our defence engagement."
Mum on Brahmos
Expectations that Vietnam's longstanding demand for purchase of India's Brahmos missiles could be announced was belied. Not wishing to annoy China the previous UPA government had kept the demand hanging. Prime Minister Modi it was expected would not hesitate to go ahead with the sale. But no agreement on the Brahmos was announced.
Perhaps Modi did not wish to queer the pitch ahead of his meeting with Chines President Xi Jinping on Sunday.
Modi also met President Tran Dai Quang and the powerful General Secretary of the Communist Party, Nguyen Phu Trong, who praised India's principled position on the South China Sea. He also thanked Modi for India's support to Vietnams armed forces.
Cementing cooperation in energy
President Tran Quang wanted more Indian participation in the Vietnams's oil and gas sector. The joint statement also mentioned: "The Vietnamese side welcomed the long-standing investment and presence of ONGC Videsh Limited (OVL) and its partnership with PetroVietnam (PVN) for exploration of oil and gas in Vietnam. The Prime Ministers agreed to further enhance cooperation in the oil and gas sector and urged both sides to actively implement the Agreement signed in 2014 between PVN and OVL on cooperation in new blocks in Vietnam. The Vietnamese side also welcomed Indian oil and gas companies to avail of opportunities in participating in mid-stream and down-stream sectors in Vietnam."
In the past China had from time to time warned India against off shore exploration in the South China Sea. Vietnam had insisted that the exploration was within its territorial waters but China repeatedly warned India against interference. By choosing to take on blocks auctioned by Vietnam, India was backing Vietnam's claim of legitimacy.
Any new off-shore oil exploration bid by India in Vietnam would incense China. Overall Modi short visit seems to have yielded dividends for both India and Vietnam.
Find latest and upcoming tech gadgets online on Tech2 Gadgets. Get technology news, gadgets reviews & ratings. Popular gadgets including laptop, tablet and mobile specifications, features, prices, comparison.
India
The Indian Air Force is determined to deliver and is well prepared and suitably deployed to respond to any contingency, Air Chief Marshal RKS Bhadauria said on Saturday.
India
China's moves assume significance coming days after Dhaka completed the process of redrawing the country's political map through a constitutional amendment that incorporated three strategically important Indian areas of Lipulekh, Kalapani and Limpiyadhura, a move that could severely jolt relations with New Delhi.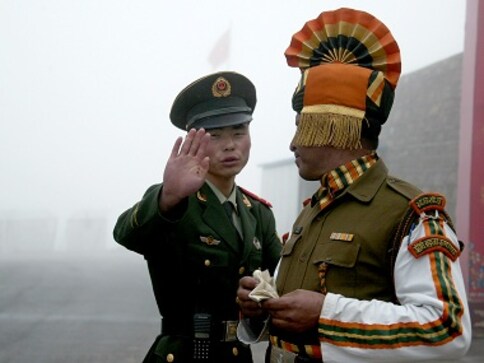 India
Such online psychological operations target internet users with selective messaging, which includes altered facts and disinformation which then influences the targeted users' emotions and objective reasoning.