Haiti launches massive cholera vaccination drive but worries remain | Reuters
By Makini Brice | LES CAYES, Haiti LES CAYES, Haiti Haiti has launched a massive cholera vaccination campaign to battle a flare-up after Hurricane Matthew, but concerns remain about the capacity for longer-term improvements to water and sanitation infrastructure needed to eradicate the disease.    The cholera campaign, launched on Tuesday in two southern areas hammered by the storm, is aiming to be the world's largest, targeting 820,000 people, said Ernsly Jackson, an immunization specialist for UNICEF Haiti.    Haiti has battled a cholera outbreak that has sickened more than 800,000 people and killed about 9,000 since 2010, when the bacteria was imported into the country by a contingent of United Nations peacekeepers.    Although it had proved stubborn to eradicate, cases had declined sharply from a peak in 2010-11.    But Hurricane Matthew struck the island in early October, killing up to 1,000 people, leaving about 1.4 million in need of humanitarian assistance and damaging many health facilities. The storm largely destroyed much of the southwestern region's already meagre water and sanitation infrastructure, leaving it ripe for a cholera outbreak, experts say.    Clifford Gauthier, the South department's head of the Ministry of Health, said there had been 1,200 suspected cholera cases since the hurricane hit, a sharp increase since the region had previously had fewer cases than other areas of the country. In total, the U.N
By Makini Brice
| LES CAYES, Haiti
LES CAYES, Haiti Haiti has launched a massive cholera vaccination campaign to battle a flare-up after Hurricane Matthew, but concerns remain about the capacity for longer-term improvements to water and sanitation infrastructure needed to eradicate the disease.    The cholera campaign, launched on Tuesday in two southern areas hammered by the storm, is aiming to be the world's largest, targeting 820,000 people, said Ernsly Jackson, an immunization specialist for UNICEF Haiti.    Haiti has battled a cholera outbreak that has sickened more than 800,000 people and killed about 9,000 since 2010, when the bacteria was imported into the country by a contingent of United Nations peacekeepers.    Although it had proved stubborn to eradicate, cases had declined sharply from a peak in 2010-11.    But Hurricane Matthew struck the island in early October, killing up to 1,000 people, leaving about 1.4 million in need of humanitarian assistance and damaging many health facilities. The storm largely destroyed much of the southwestern region's already meagre water and sanitation infrastructure, leaving it ripe for a cholera outbreak, experts say.    Clifford Gauthier, the South department's head of the Ministry of Health, said there had been 1,200 suspected cholera cases since the hurricane hit, a sharp increase since the region had previously had fewer cases than other areas of the country. In total, the U.N. Office for the Coordination of Humanitarian Affairs says there have been 3,500 suspected cholera cases since the hurricane.    In the Immaculate Conception Hospital of the port town of Les Cayes, 19 people suspected of having cholera were hooked up to IVs and lay on hospital bedframes.Marie Wilnine Gaetan, the head nurse of a rapid-response team, said that the region had not seen so many cases since the disease was first spotted in Haiti.
    
SINGLE DOSES
The campaign will mark the first time that so many people will be given only one dose of the cholera vaccine. Normally, the vaccine is given in two doses.    A previous initiative conducted by Doctors Without Borders in South Sudan found that a single dose of the cholera vaccine proved to be extremely effective at boosting immunity, according to a study published in medical journal The Lancet in November.
    "This justifies the approach of using a single dose to achieve wider coverage, given the fact that there's not enough of the vaccine to give to everyone," said Alan Hinman, a member of the Global Task Force on Cholera Prevention, who was not involved with the study.    The two-dose vaccine lasts for two years, according to the United Kingdom's National Health Service, but it is not known exactly how long the single dose lasts.    Despite officials' enthusiasm, some residents were angry that help had taken a month to arrive."Many people died in the South department because of cholera, especially people who do not have access to a health centre in their community," said Laurient Seebien, a resident of Les Cayes. "Maybe if the government had come quickly with those drugs, it would have saved more lives."
Officials at the campaign launch were careful to stress the vaccine was not intended to be the only tool to fight cholera in the region.    "The eradication of cholera must include the strengthening of sanitary infrastructures and the population must have access to safe water," said Daphnee Benoit Delsoin, the Minister of Health. "That is to say, it is a very long struggle."    But rapid-response team nurse Gaetan said that the water and sanitation authority's repairs appeared to be slow-going. "It's true that DINEPA has started, but I don't know if their means are limited," she said, using the authority's French acronym.    A DINEPA spokesman did not respond to multiple calls.    Donor financing for longer-term improvements to the water and sanitation system in the cash-strapped country had proved slow to materialize, U.N. officials said.    "There have been promises but there has been little funding," said Francois Bellet, a UNICEF specialist in water and sanitation. (Additional reporting by Robenson Sanon, editing by G Crosse)
This story has not been edited by Firstpost staff and is generated by auto-feed.
World
Powell was fully vaccinated and was being treated at Walter Reed National Military Medical Center, his family said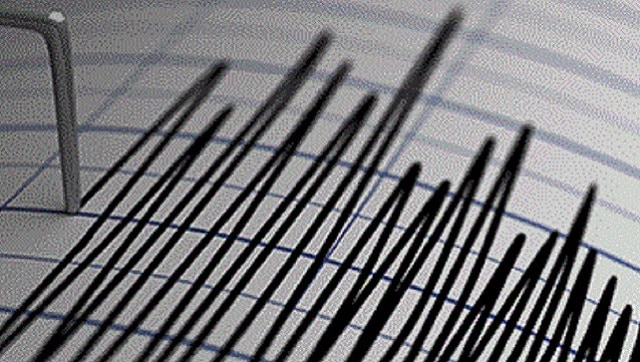 World
The US Geological Survey says the first quake struck about 17 miles south of Naalehu and the second earthquake struck about 20 minutes later in the same area
India
CNN-News18's Shreya Dhoundial speaks to top cybersecurity expert and Recorded Future CEO Christopher Ahlberg on China's digital army and what India needs to watch out for