Hague Tribunal ruling shows China as a bully that refuses to follow international standards
China has used a textbook example of its tactic of 'manufacturing history' to claim almost the entire sea as, in effect, a Chinese lake. They produced some maps in which there is a feature called the "nine-dash" line, which they claim is the maritime boundary.
Indians are transfixed by the violence in Jammu and Kashmir; there is a fair chance that it is part of the ISI's pincer movement — cause trouble for India in J&K on the west, in Bangladesh on the east, and with its group of fifth columnists everywhere, especially in the media. The Modi Special, perhaps. There may be some urgency, because Pakistan's 'all-weather friend' and sponsor China is annoyed that India is growing at China-like rates. So they probably got the ISI to ratchet up the violence on command.
China has some reason to be unhappy, as things are not all going swimmingly in its favour. There's much that is gratifying and positive, though: first, the near collapse of Atlanticism as seen in Brexit suggests that the Anglo-American and Euro-American alliances are fraying.
Second, the continued helplessness of the Americans in the face of violence in the Middle East, as well as even back in their home territory (eg. Orlando) suggests to China that the American Century is well and truly over. Third, the One Belt, One Road and other Chinese initiatives are progressing even as the American-dominated Bretton Woods regime, such as the IMF and World Bank are regressing.
The things that should be worrying China are three-fold: first, the problems of the domestic debt and the slowing of the economy; second, the increasing alarm among its neighbors, especially in the South China Sea that shows the smokescreen of 'peaceful rise' is not getting much traction; and third, the increasing likelihood of military alliances specifically targeting China and seeking to contain it.
Much has been said about China's debt overhang and also its hangover based on export-led strategies that have created a monstrous overcapacity and thus collapsing prices, for example in photovoltaic cells and steel. Ruchir Sharma of Morgan Stanley, an astute observer of emerging markets, is among those betting that China will suffer badly from its debt problems.
The South China Sea is becoming the key battleground in which Chinese military strategists are testing their mettle. It is a major trade artery, with a significant portion of the world trade traversing in it. It is also surrounded by a large number of Asean states, all of whom have territorial claims on it based on various rocks, shoals, reefs and islands, such as the intriguingly named Mischief Reef, Fiery Cross Reef, Scarborough Shoal, the Spratly Islands, and the Paracel Islands. While these small features themselves are not so interesting, the exclusive territorial waters around them are potentially rich in mineral wealth.
China has used a textbook example of its tactic of 'manufacturing history' to claim almost the entire sea as, in effect, a Chinese lake. They produced some maps in which there is a feature called the "nine-dash" line, which they claim is the maritime boundary. That is literally a set of nine dashes on the map that suggest that almost the entire sea belongs to China. Based on nothing more than this pious myth, they now assert sovereignty. This is much the same as their entirely vacuous claims over Tibet, but there as here, they are betting that their military strength will allow them to turn the fiction into fact.
They have already wrested several islands from others, and have proceeded with creating 'facts on the ground', or in this case, in the water. They have pumped sand from the bottom of the sea and built up land facilities including runways: in effect turning reefs into stationary aircraft carriers from which they can project power elsewhere in the sea.
The Philippines have taken China to the Hague Tribunal, accusing it of violating UNCLOS (the UN Convention of the Law of the Sea) which it is a member of.
As I am writing this, there is breaking news says that the Hague Tribunal has ruled against China, saying that it had no "historical rights" it has claimed. That is a historic judgment indeed!
Now I expect China to simply ignore this, partly because the Tribunal has no enforcement authority. However, it is a massive loss of face for China, and anticipating this, they had avoided the trial, and the captive Chinese media and internet armies have been furiously condemning the ruling they anticipated would go against them.
The good thing about it is that it shows China for what it is: a rogue nation, a bully, which refuses to act by international standards. It is a fine counterpoint to its diplomatic theatre in the NSG a couple of weeks ago, when it pretended that 'convention' indicated it should oppose India's entry.
The third thing that should worry China happened in Japan. In a surprise result, Prime Minister Shinzo Abe won a landslide victory in elections to the Upper House, which will now give him the flexibility to seek a constitutional amendment. That document, written by the American conquerors after WW II, with the intention of keeping a defeated and prone Japan defenceless forever, has an amazing clause in it, Article 9, that forces Japan to abjure war 'forever'.
It had been put about by the 'deep state' types such as The Economist that Japan is deeply paficist, and that Article 9 would never be overturned. Famous last words, because the circumstances have changed drastically, and America is a declining power, and China is a hostile and growing power. The Japanese must defend themselves.
Thus, the possibility of a Japan arming itself (and they had a formidable fighting machine, including the Mitsubishi Zero, a famed fighter plane), along with possible 'freedom of navigation' flotillas will test the Chinese in the South China Sea.
The possibility of Japan, India, Vietnam, Australia, hitherto neutral Indonesia (it has recently seen Chinese moves that threaten its resource-rich Natunas island chain), and even Singapore along with the US, all opposing China and building a coalition to contain it has increased with these events. This week may well mark the time the rest of the world said to China, "Enough!".
Find latest and upcoming tech gadgets online on Tech2 Gadgets. Get technology news, gadgets reviews & ratings. Popular gadgets including laptop, tablet and mobile specifications, features, prices, comparison.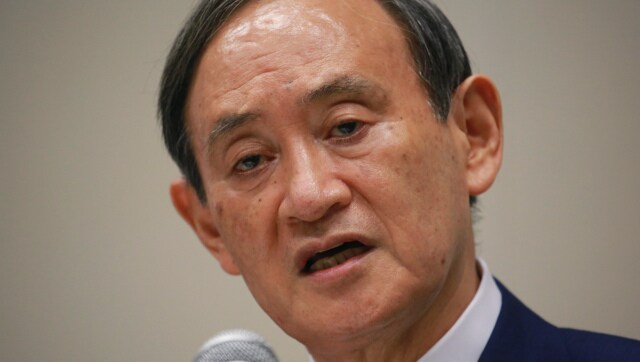 World
Suga said he will appoint 'reform-minded, hard-working people' to the new Cabinet. About half of the members in the Abe Cabinet are expected to be retained or shifted to different ministerial posts
World
The expected victory by Suga guarantees his election in a parliamentary vote on Wednesday because of the majority held by the Liberal Democrats' ruling coalition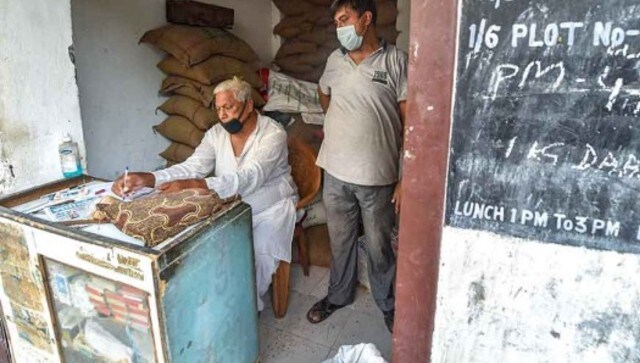 India
The large backlog of pending ration card applications and the return of more than 30 lakh migrant workers to Uttar Pradesh during the COVID-19-induced lockdown is a worrying combination, especially when many have lost their means of livelihood